Allergen-free foods continue to carve out market space
Allergen-free foods continue to carve out market space
As more brands launch allergen-free foods and beverages, the NEXTY Awards at SupplySide West 2019 seek to honor the best.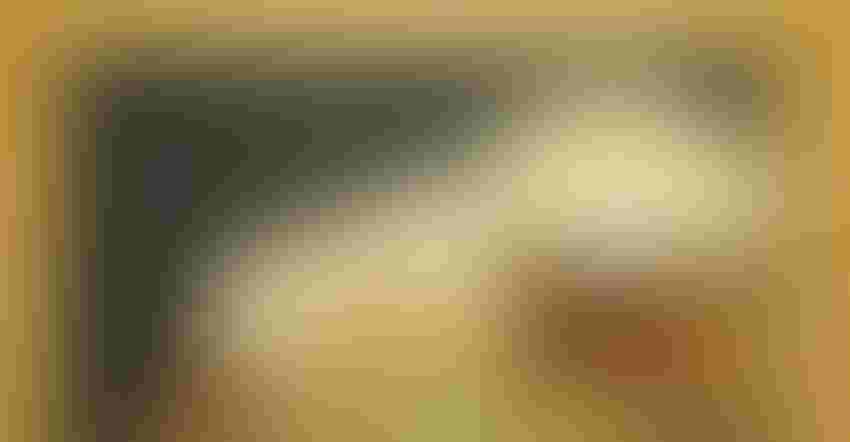 While the exact figure changes slightly dependent on the source, the consensus based on findings from the Centers for Disease Control and Prevention (CDC), FDA and other national surveys indicate roughly 10 percent of Americans suffer from some form of food allergy.1 That puts estimates of food allergy sufferers in the U.S. at around 32 million.
While more than 170 foods have been reported to cause allergic reactions,2 the majority of serious reactions are caused by eight major food allergens: milk, egg, peanut, tree nuts, wheat, soy, fish and shellfish.
While 32 million sufferers in the U.S. alone is already a hefty number, it doesn't even tell the whole story. Though about 10 percent of Americans suffer from food allergies, one report by Gupta et al. found that nearly twice that many—19 percent—self-reported having one.1 This means that whether necessary or not, more than 60 million people in the U.S. act—and therefore purchase—as though they live with food allergies.
Even those who neither suffer from a food allergy nor believe they do often find themselves in need of allergen-free options. Blake Sorensen, founder, Blake's Seed Based, noted how his severe nut allergy meant his entire family of six had to accommodate him. In addition, he said, "You're starting to see the world accommodate for people with food allergies. This is evidenced by many schools and airlines banning nuts and other foods with allergens, which is driving awareness."
Though not the same as a wheat allergy, gluten intolerance has become a driving force in the free-from market. According to Innova Market Insights, from May 2016 to May 2017, 13 percent of new food and drinks worldwide positioned themselves as gluten free.3 That's more than double the same percentage from five years prior (6 percent). In the U.S. specifically, those numbers were even higher—a jump from 13 percent to 22 percent over five years.
More so than the other common allergens, wheat/gluten also tends to be avoided by non-allergy sufferers who either experience less serious discomfort or none at all, but perceive gluten to be unhealthy and therefore avoid it. A 2013 Technavio Co. survey backed this up, reporting 78 percent of purchasers of gluten-free products do so "for some health reason, especially in relation to the increased incidence of obesity across Europe and the Americas," indicating that consumer concern regarding gluten extends beyond allergy sufferers.
This can also be seen in the types of products receiving gluten-free positioning. The same Innova Market Insights report found that, in the 12 months ending May 2017, the dairy category saw the biggest increase in gluten-free launches, representing 11 percent of total gluten-free launches and 45 percent of all dairy product launches. This, despite most dairy products not naturally containing gluten to begin with, could suggest consumers are seeking gluten-free label claims not out of fear of allergic reaction, but rather a general desire to avoid it altogether—and consumer packaged goods (CPG) companies are noticing.
"There are more options than ever now for the consumer," Sorensen said. "Due to this, people are able to experiment with different free-from foods. What we're seeing is people who experiment with free-from foods are quickly realizing they feel much better when avoiding the top eight allergens."
Speaking of dairy, lactose-free also remains a popular label claim. Worldwide launches of products positioned as lactose-free-have more than doubled over the last five years.3 According to Marketsandmarkets Research, the global dairy alternative market is expected to reach about $US20 billion in 2020, a 15.5 percent compound annual growth rate (CAGR) since 2015. Though obviously not all dairy-avoiders are doing so because of a food allergy (like with gluten, many individuals avoid dairy products for other perceived health benefits, as well as some who avoid because of ethical beliefs), the growth is there nonetheless.
Gluten and dairy replacements are myriad. The villainization of gluten has led to a rise in ancient grains, including buckwheat, chia, quinoa and millet, to name a few. Nondairy milks have been around for years, beginning in the mainstream with soy milk and branching into all kinds of other alternatives, from almonds and cashews to coconut, flaxseed and oat. These dairy-free milk substitutes are increasingly being used to produce other dairy products as well, including yogurt and frozen desserts.
Whether consumers are avoiding ingredients out of fear of allergic reaction or some other real or perceived health benefit, the allergen-free market is only expected to grow; one estimate has the global allergen-free food market growing at a 9.3 percent CAGR between 2017 and 2023.
This means CPG companies must be up to the task, one that isn't always easy. Replacing common allergens comes with its share of challenges.
"It's tough to source ingredients that are free from the common allergens and create products that taste great and are healthy," Sorensen said. "It takes a lot of trial and error. These challenges are compounded when you're trying to make the product at scale for consumers."
But for those able to understand and meet those challenges, the market opportunity awaits.
Does your company make an innovative allergen-free product that incorporates any of these trends? If so, I invite you to enter the NEXTY Awards at SupplySide West 2019 that recognize innovative and inspirational finished products launched to the U.S. consumer market between summer 2018 and July 26, 2019.
The NEXTY Awards at SupplySide West recognize innovation, inspiration and integrity across 13 finished product categories. Winning products represent what's "next" in wellness trends, in solving today's health and sustainability problems, in ingredient innovation, in packaging, in condition management, in supply chain growth and transparency, and in health impact.
Products must be submitted by the CPG brands or their representatives, not by ingredient or component suppliers. The submission deadline is July 26, 2019. Winners announced at SupplySide West in Las Vegas, Oct. 15-19, 2019.
For more than 20 years, SupplySide has helped those in the food, beverage, dietary supplement, animal nutrition, personal care and cosmetic industries break through the hype and ambiguity to find the information they need to explore, discover, innovate and market their next best-selling product.
References:
Gupta, Ruchi S et al. "Prevalence and Severity of Food Allergies Among US Adults." JAMA Netw Open. 2019;2(1):e185630. DOI:10.1001/jamanetworkopen.2018.5630.

"Facts and Statistics." Food Allergy Research & Education. foodallergy.org/life-with-food-allergies/food-allergy-101/facts-and-statistics.

Williams LA. "Allergen-Free Food Trends Expand." Prepared Foods. 9 Oct. 2017. preparedfoods.com/articles/120467-allergen-free-food-trends-expand.
Subscribe and receive the latest insights on the healthy food and beverage industry.
Join 47,000+ members. Yes, it's completely free.
You May Also Like
---