2018 Plant-Based Protein Market
2018 Plant-Based Protein Market
Most added protein in packaged food is sourced from animals, but reduction in costs for plant-based alternatives is driving a boost for plant protein innovation.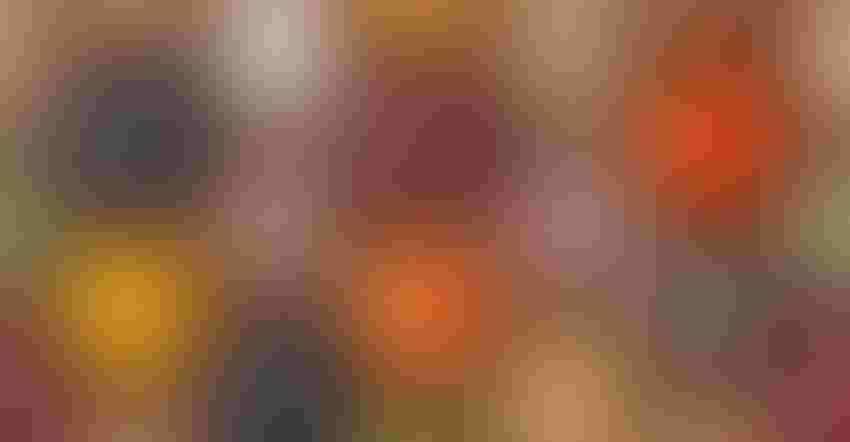 A key driver for the recent boom in plant-based alternatives for processed meat is the narrowing price gap. In New Zealand, Australia and Ireland, meat substitutes are less expensive than standard meat.
As an affordable alternative to animal-based protein, pulses are ideal for improving diets in low-income areas, where the protein sourced from milk is often five times more expensive than that from pulses. Pulses are showing strong growth in emerging markets such as India, Mexico and Egypt. Offering compelling nutrients such as fiber and omega fatty acids, and touting lower calories and carbon footprint than dairy and meat, plant sources are being promoted as natural, sustainable alternatives.
Soy is an important ingredient in milk alternatives, yogurt, cream and meat substitutes, as well as ice cream. Peas, hemp, seaweed and ancient grains—such as chia, buckwheat and amaranth—are some of the more promising future sources.
Ancient grains, which have traditionally been used by civilizations from the Aztecs to the Greeks, are being rediscovered and incorporated as auxiliary ingredients into baked goods, biscuits, snack bars, cereals and pasta. Chia seeds have recently risen to the top of the list of superfoods in several countries including the United States, U.K., Australia and Denmark, on the back of the smoothie trend. Many varieties of ancient grains, such as buckwheat, chia and teff, are naturally gluten-free, which further adds to their appeal.
Lupine is another plant-based protein that has the potential to substitute meat and compete with soy. Lupine proteins have two traits that other plant proteins do not: a neutral taste and an ability to blend water and oil. Aquafaba, chickpea water, is increasingly being used by chefs and vegan food companies as a replacement for egg whites, particularly in baked goods and condiments. Pea milk is being promoted as a sustainable alternative to other plant-based milk types, such as soy and almond.
Learn more about the market for plant-based proteins in INSIDER's Protein Innovation Digital Magazine.
Pinar Hosafci is the head of packaged food research at Euromonitor International, driving the quality and evolution of Euromonitor's global food industry research. As the content head of the industry, she provides insight into the consumer trends, key markets, competitive landscape and growth opportunities in the global food and nutrition space to help organizations make strategic business decisions. Hosafci has a keen interest in plant-protein and food security.
Subscribe and receive the latest insights on the healthy food and beverage industry.
Join 47,000+ members. Yes, it's completely free.
You May Also Like
---