Tech-sploration
Tech-sploration
Technology is shaping how consumers buy products, farmers share data about their crops, and R&D teams create new products, all leading to improved consumer health.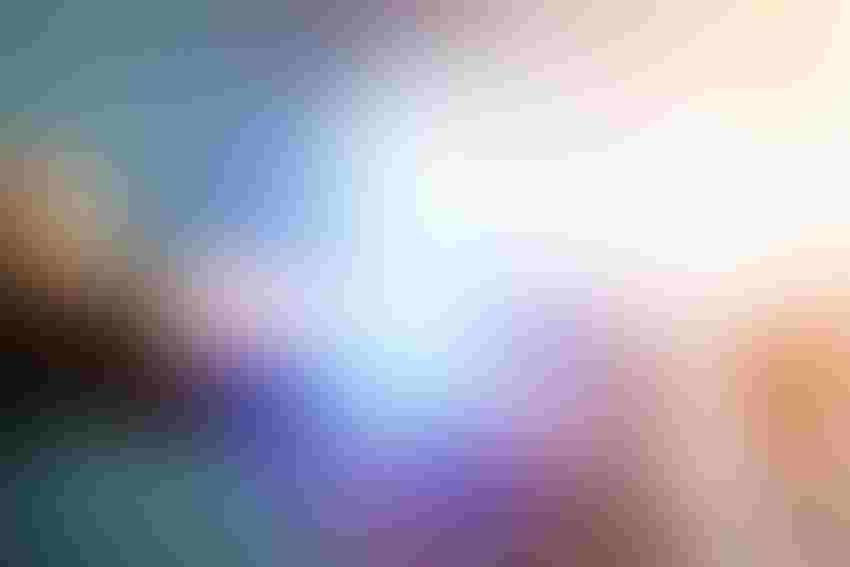 Technological innovations facilitate product and/or service development, such as using DNA to create new ingredients or using blockchain to streamline supply chains.
Consumers consume increasing amounts of information as well as products, and new sites and apps help them get a world of information about products instantaneously.
Personalized nutrition is driven both by research that shows nutrients affect everyone differently and by more brands using blood and DNA tests to craft individualized products. 
The adage "the more things change the more they stay the same" is not always true. The rapid development of technology that resembles science fiction has changed consumer behavior and may eventually eradicate age-related disease.
And it all starts at the source–ingredients that come from the earth.
"Gone are the days where there was no proper way to figure out what came from where and when in a matter of seconds because the technology to support such a question didn't exist," said Trinanjan Gupta, founder and managing partner, DreamWeaver LLCNJ.
Pointing to sophisticated means such as cloud computing, IoT (internet of things) and blockchain, Gupta added, farmers in any part of the globe may use their mobile devices to scan and enter product details, which are then shared anywhere else via cloud computing infrastructure. Blockchain technology ensures that this data is genuine and maintains an audit trail to ensure it's genuine. This was not possible as recently as five years ago.
IoT sensors provide the potential of unlimited tracking changes in the ecology of a watershed, pointed out Brecht Deriemaeker, science and engineering lead at the global ecosystem marketplace Regen Network, because they can stream an ecological state to the network daily, hourly or even every minute. Handheld devices enable farmers to upload crucial data points to the network. Imagine, he noted, what becomes possible when farmers around the globe upload a continual collection of data points: a much clearer understanding of the science and environmental impact of enhanced agricultural methods.
"Specific advancements in the ability of satellites to give us information about the activities and health of production on the ground will change the way we relate to our supply and will provide us with the data to truly understand the impact of our purchasing decisions," added Deriemaeker. "This data will be visualized in a way that allows consumers to easily understand how their purchasing power contributes to the degradation or regeneration of this planet."
Christian Shearer, co-founder and executive director at Regen Network, also sees blockchain technology as distinctive in how it has altered the face of transactions, noting, "Blockchain technology opens a whole new way of doing business that doesn't revolve around centralized organizations that act as intermediaries, and it enables inexpensive and easy payments based on 'smart contracts.' This technology now makes it feasible and easy for brands and consumers to create direct incentives with producers."
And about the ingredients proper—not only is the industry better at quantifying levels of actives, there's movement on the forefront of increased ability to increase those actives–gene editing. In the viewpoint of Leena Pradhan-Nabzdyk, Ph.D., CEO, Canomiks Inc, gene editing is "the most exciting research in the last two years." For example, she cited a recent study that demonstrated an increase in the lycopene content of tomatoes by using CRISPR (clustered regularly interspaced short palindromic repeats) gene-editing technology (Front Plant Sci. 2018. Apr 26;9:559). "Similar work could be done in numerous other plants to precisely edit genes responsible for increasing the yield of the active ingredient, or to minimize susceptibility to disease or environmental stresses," she theorized.
Kantha Shelke, Ph.D., food scientist and principal, Corvus Blue LLC, explained CRISPR is "giving science the chance to press the reset button on genetic modification and repair. The potential for using plants to produce needed nutrients in quantity and with greater bioavailability is truly staggering."
Plants—or rather the increasingly sophisticated ways and means of processing them—are creating new and exciting food innovations as alternatives to more conventional products that large groups of people stay away from, either due to allergies or dietary restrictions. Shelke pointed to advances in ingredient-processing technologies that are creating an attractively disparate ingredient range for analogs of animal-based (or soy, dairy/whey) food favorites for millions of consumers.
Production process streamlining with innovative technology is expediting delivery of ingredients for those products to consumers. Some manufacturers are innovating their own equipment to better streamline their products and create savings in time and capital investment, according to Peggy Jackson, vice president sales and marketing for IngredientsOnline.com, a global B2B e-commerce marketplace. "We're also seeing new factories, scheduled to begin shipping ingredients in 2019, that have been designed with cutting-edge technology to create efficiencies and sustainability," she explained. "By using the waste from one production process as the starting material for the next process, these mini cities are displaying advanced capabilities that will produce their own electricity, treat their own water and be easier on the environment."
Solving Challenges
In ingredient research and development, Canomiks' expertise is in understanding the gene networks of chronic conditions; it has identified the signature of approximately 30 chronic conditions, according to Pradhan-Nabzdyk. The company created a proprietary database that depicts the relationship between natural ingredients and contaminants with human genes. Using its databases, along with systems biology and bioinformatics, Canomiks has developed its proprietary technology, GeneTune to assist in the development of new multi-ingredient formulations or repurposing existing products to support the management of chronic conditions.
A growing number of natural ingredients with human health applications create the necessity to ensure identity as well as purity more quickly. For example, Arizona Nutritional Supplements (ANS) has brought in lab equipment to help streamline testing, such as the BioLumix rapid microbiological system, "which has allowed us to reduce micro testing from five days to two or three days per sample," said Tom Dubinski, vice president of quality systems.
Pradhan-Nabzdyk observed that genomics and DNA fingerprinting of raw plant material are now being used to ensure botanical identity. Also, chemical analysis of active ingredients is being used to assess the purity and content of the active ingredients. Canomiks, she reported, is developing a genomics-based efficacy benchmark platform for botanicals and their derivatives based on human gene expression analysis. 
And as consumers continue to demand more natural, healthy, convenient foods and supplements everywhere they shop, manufacturers are pressured to provide more convenience, and this has necessitated reinvention of the supply-chain wheel. According to Shearer, chain applications using blockchain technology are now providing an open and transparent accounting of every step of the supply chain, even down to such minute, but no less important, details as temperature and humidity of the product at each stage of its journey. Consumers also want to know where their food is coming from and that is it safe for them, the people who grow it and the environment.
Regen Network, said Shearer, has added a "huge amount of data about the agricultural techniques and ecological ramifications of those techniques, so that brands and consumers have the information they need to make ecologically sound purchasing decisions. We are not far off from the consumer being armed with a smartphone app that easily and beautifully displays data about any given product."
Inventory for multiple products and lines with multiple ingredients used to be difficult to manage properly, especially for traceability. ERP systems, said Jackson, now enable more effective inventory (and cost) management, resulting in more efficient processes. More sophisticated ERP systems and barcode scanning technology has augmented traceability of all ingredients—an FSMA requirement.
"With online platforms such as ingredientsonline.com supply-chain teams can source from factories around the world, 24/7/365," she said. Obtaining necessary documentation used to (and still can) take up to weeks. Now all documents for every ingredient can be quickly uploaded into PDF format and placed online, allowing simple point-and-click access to download. This allows the sourcing, research and development (R&D) and quality control (QC) departments to work efficiently, saving significant time and money. "Purchasing teams can then place their desired ingredients into a simple shopping cart and checkout just like any other online shopping experience," Jackson explained.
Gupta added that comprehensive supply chain transparency will enable companies with strong internal controls and visibility to their supply chains to provide transparency to their consumers. This is the goal of DreamWeaver's TagOne@FarmtoAisle supply chain transparency solution, which is based on the Hyperledger Blockchain platform. The idea is to help companies share relevant product/brand information with their end customers. That information can encompass ingredient details such as source and movement through the supply chain, the company's sustainability practices, quality documentation, etc.
According to Jackson, product development and innovation teams can now use real-time market intelligence to build a project pipeline. E-commerce B2B ingredient platforms will provide services that allow companies to quickly and efficiently test new product development and value propositions across a broad audience, and make necessary adjustments based on the real-time market intelligence prior to full production run and launch.
Rapidly developing connectivity technology will also allow suppliers to create enhanced listings or virtual booths for their ingredients to offer full presentations. Buyers will be able to quickly compare ingredients, allowing companies that have huge investments in their brands to show off and sell their products more effectively. And, for example, "password-protected private virtual labs will also offer customized formulation and solution opportunities where buyers and sellers can communicate in real-time," Jackson described.
Consumer Connectivity
Euromonitor International's December 2017 report, "Opportunities to Capture the New Digital Health Consumer," found that this subgroup will continue to buy more vitamins and supplements online as well as sports nutrition and OTC products.
Further, according to the report, digital health consumers will continue to act as their own doctor, track health and fitness, and increasingly use apps to buy over-the-counter drugs (OTCs) and/or fill prescription orders for pick-up (or fast delivery). Consumer health firms would be wise to build strong relationships with these consumers, especially via mobile phones, which is increasingly becoming the most-used digital device for online purchases.
"No one can deny that the increased interest of the consumer in the monitoring of their own health through gadgets and digital platforms is changing the world" Cooper "The data derived from these devices provides the consumer with more insight into their own health, leading the consumer to develop higher standards for the industry. Consumers are seeking measurable improvements when using our products. They want to interact with your product, and they want your product to interact with their lifestyles."   
The hundreds of online health blogs, direct-to-consumer brand sites and apps may crowd the cyberspace, causing a shakeout or maturation in digital health commerce.
Keena Roberts, senior consumer health analyst at Euromonitor International, explained, "It's a common perception that this market will level out at a certain point, where there are apps for everything and all the consumers who are likely to adopt digital health tools have already done so. Already there are apps that some consumers use and prefer through word of mouth, and others that offer the same tools but that they've never heard of. It will take time and building consumer trust, as well as proven efficacy, to build a loyal following among digital health consumers."
Cooper pointed to digital synchronizing that melds all key consumer healthy lifestyle inputs–self-testing, activity and sleep monitoring, supplement use, diet/nutrition, mental acuity/fitness and other areas of health care/status. Another trend, she pointed out, is that consumers now have complete access to their medical records and are additionally collecting and sharing a massive amount of data about themselves via apps, self-initiated testing, social medial and other digital formats. Cooper emphasized that continued commercialization of personalized nutrition will also generate and complicate the issues related to big data.
"Anyone who can help the consumer navigate this emerging labyrinth of data and provide the tools for them to digest and integrate it in a meaningful and simple format will have a winning combination," she assured. "The data we are creating is so prodigious that it will require artificial intelligence to sort it and make sense of it."
According to Dubinski, social media has been a fast-moving part of the entire supplement industry to help spread the potential product benefits. Apps will continue to grow within the industry as more companies move to personalized supplements, he predicted. Companies are starting to utilize smart watches to track consumers' nutrient levels, while providing supplement resources to help improve specific nutrient levels.
More companies are using artificial intelligence or chatbot technologies synced to their websites to enhance convenience of consumer engagement, Bernadot observed. Persona has integrated these technologies into its website for consumers to interact with its team of nutritionists and registered dietitians.
This is all part of what Euromonitor calls "shopping reinvented," a paradigm in how we obtain goods that service and benefit our lifestyles. Health product brands need to strategize to deepen the relationship with the consumer before, during and after a purchase to keep that individual engaged. Doing this entails leveraging social media, health apps and micro-influencers among other tools to create value.
Roberts explained, "Success in brick-and-mortar stores and via online platforms is a fundamentally different process, and the brands that adapt most successfully to omnichannel retail will have to customize their outreach depending on the type of channel they are using. Already we see some brands that have traditionally been smaller players in the market see big boosts from online sales if they're successful in using platforms like Amazon with its own algorithms and marketing tools compared to other brands that don't really change their approach."
She added that seeing a brand in the store offers the customer a different experience than scrolling past it on a phone, so companies must learn to utilize online platforms to ensure brand growth over time.
Consumers buying products from their phone while their watches count how many steps they take, farmers across the globe uploading data about their crops to suppliers' headquarters half a continent away, R&D teams buying ingredients on an online marketplace; these are just some of the technology innovations that improve creation and consumption of natural health products. It shows that the more things change via technology, the more they change consumers' livelihoods for the better with more precision, more convenience, more efficacy and more choices.
Getting Personal: The Future Impact of Personalized Nutrition
At first blush, the contents of a shopper's cart that contains a collection of supplements she is buying for herself can be considered "personalized." But personalized nutrition is much more than that.
Personalized nutrition allows for individuals to not only fill in their nutrient gaps but provide optimal doses of specific supplements shown to help lower risk of diseases that someone may be genetically predisposed to, as shown by genetic testing. The fact that no two people are alike is the genesis of this futuristic-but-here-right-now model of preventative health.
"Personalized nutrition is disrupting the nutritional product industry and specifically the way consumers purchase nutritional products–from frozen meals to dietary supplements," Bernadot observed. Cookie-cutter products, she noted, are swiftly heading the way of the dinosaur—on the road to becoming obsolete.
Cooper elaborated that nutrients can reverse or change gene expression, thus impacting metabolism, aging, cognition, cardiovascular disease, immune efficacy and diabetes. Lifestyle also effects epigenetic changes which may be triggered by pollution, stress, smoking, poor diet and even intense exercise. Epigenetic changes can be genetically passed onto children, influencing their health for up to three generations.
"Epigenetics is an exciting area of study because nutrients and bioactive food components can modify gene expression at the transcriptional level," she said. "Epigenetic research will continue to drive meaningful changes in food, supplement and drug research for decades to come."
Cooper pointed to two emerging areas of science that will further evolve personalized nutrition–metabolomics and chronobiology.
Metabolomics involves the microbiota, genes and environmental factors that result in one's phenotype (external attributes) and metabolism. The metabalome is the comprehensive realm of metabolites found within cells, blood, urine and tissues. Current metabolomic technology far exceeds standard clinical biochemistry, incorporating unprecedented precision that serves as a foundation to personalized nutrition and precision medicine. 
"Metabolomics can identify the biological basis by which ingredients or chemical constituents promote wellness, detect biomarkers that reflect efficacy, determine optimal dosage for efficacy, better describe mechanisms of action and corresponding impacted structures and functions of the body, establish and support claims, provide insight into bioavailability, validate safety and delineate pharmacokinetics," she summarized.
Chronobiology focuses on timing of activities, which can impact health status; human biology is optimized for certain activities at certain times and this field of emerging science also can help improve precision of efficacy. 
Pradhan-Nabzdyk observed that with the advent of 3D printing and FDA approval for printing some prescription pharmaceuticals, "we are not too far away from formulating individualized supplements." She noted that Canomiks is developing dietary supplement formulations with a mix of botanicals and micronutrients based on an individual's genomic composition.
Summarized Bernadot, "Consumers crave solutions they feel are unique to them, presented in an accessible and understandable platform." 
Technology at SupplySide West
Learn more about biotechnology from Leena Pradhan-Nabzdyk, Ph.D., during "The New Age of Biotechnology" Workshop on Wednesday, Nov. 7, at SupplySide West in Las Vegas.
Subscribe and receive the latest insights on the health and nutrition industry.
Join 37,000+ members. Yes, it's completely free.
You May Also Like
---