Pull up a seat: How technology gives consumers a spot at the innovation table
Pull up a seat: How technology gives consumers a spot at the innovation table
New technologies give consumers unprecedented control over product innovation.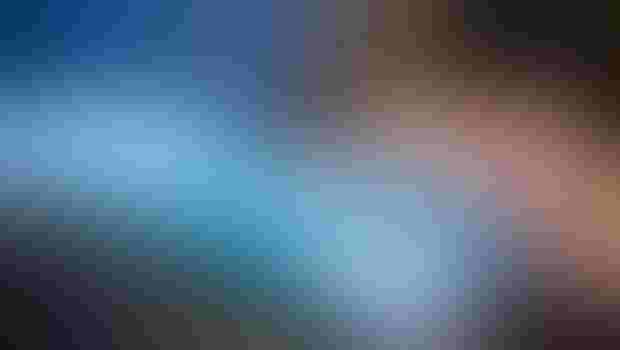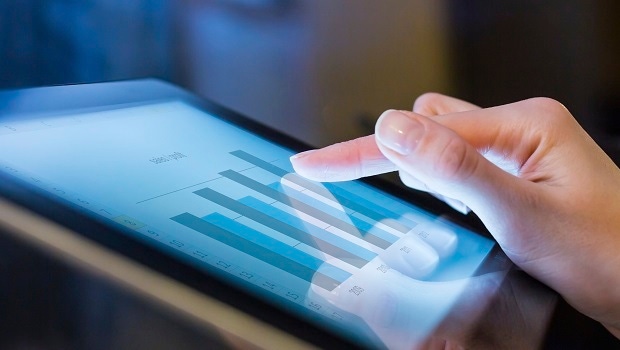 Personalized nutrition isn't a fleeting trend; it's here to stay, and that's evident based on the increased attention given to it at both the industry and consumer levels. It's disrupting the way consumers purchase nutritional products, from frozen meals to dietary supplements. Cookie-cutter products are things of the past. Today, natural product manufacturers need to truly understand their core consumer and tap into their wants and needs to ensure they continue purchasing. Personalization screams opportunity—opportunity to develop unique products based on asking intentional questions and listening to consumers, ultimately giving them a seat at the innovation table. 
Tech Insights 
Technology is the gateway for consumers to access products designed specifically for their wants and needs, and for companies to create new product innovations. 
For companies that leverage nutritional assessments, it's critical to be able to analyze the information to inform various business practices that create a truly personalized experience. The insights collected from nutritional assessments or online surveys can increase consumer compliance. This is where app development is key. By knowing how consumers like to be reached (email, text, push notification via app, etc.), manufacturers can send personalized notes to remind subscribers to take their daily supplements, mix their favorite shake or blend their protein-packed smoothie. 
Being able to locate consumers (on their phones, watches, tablets or computers) enables any business to know and understand its customer. Real-time feedback and comments give manufacturers the ability to be nimble in their evaluation methods and allow for a relationship to evolve with the customer. 
In the case of Persona, the tech team aligns with the nutrition team (made up of registered dietitians, nutritionists and medical doctors) to continuously reinvent the company's nutritional assessment. Persona's nutritional assessment and the natural intelligence that powers it gives users the ability to learn about lifestyle habits, dietary preferences and prescription medication use, helping them avoid risky drug-nutrient interactions. Persona integrates with personalized DNA kits–like 23andMe–to better understand the whole person and use results from other testing formats to maximize the current health status of customers. 
On the flip side, consumers are willing to share deeper information with companies that put that information to good use. They want a personalized experience (and product), and manufacturers want to meet these needs. This gives consumers a seat at the innovation table.  Whether it's innovating a new combination product, delivery format, sensory profile or shipping method, consumers are driving the innovation discussion--or at least they should be. 
Product Formulation 
Some of the most exciting innovations in personalized nutrition started because a consumer completed a nutritional assessment and a product manufacturer recognized an opportunity. Take a minute to think about "legacy" nutritional ingredients—omega-3s, vitamin D, calcium, among many others. We're now witnessing the birth of new formulations and delivery methods that speak to consumers' needs. For example, vitamin D and calcium are often recommended as complementary supplements. By listening to consumer feedback—perhaps they're taking too many pills in a day or are turned off by large pills—manufacturers can create a delivery format that combines vitamin D plus calcium. Maybe it's one tablet, or a detachable capsule that can be opened and sprinkled into a favorite drink or food. 
Consumers are helping shape a new era of product development, leading some manufacturers to new patented products. 
Emotional Intelligence 
Consumers are not looking for nutritional products that were once the standard; they're looking for a step above and beyond. They want a product that creates an emotional connection .Consumers want to feel as though the company understands them  and has their best selves in mind. A consumer will likely abandon a product if it doesn't make them feel better about themselves in one way or another. 
By using a personalized method of recommending products, nutrition companies can be closely tied to a consumer's success in achieving his health goals and celebrating these accomplishments. Being able to assess progress over time with questions or tests engages the consumer again and again. Evaluating his success, or lack thereof, allows for changes to be made easily and conveniently. 
It's all about a mutually beneficial relationship. Consumers help drive product development while manufacturers deliver new, exciting products that make consumers' lives better. The next time the senior management team comes together with leadership from technology, research, development and innovation, be sure to pull up an extra seat or two. A successful brand will need these for the consumers who will help drive future innovations. 
Personalized Nutrition at SupplySide West
Learn more about how technology is driving innovation in personalized nutrition from Tamara Bernadot during the "Personalized Nutrition: Leveraging Technology and Big Data to Provide Actionable Insight and Effective Solutions" workshop on Wednesday, Nov. 7 at 9 a.m. at SupplySide West in Las Vegas. This workshop is underwritten by Venable LLP. 
With more than 25 years of experience working with retailers in the health and wellness industry, Tamara Bernadot has developed a passion for nurturing small businesses to encourage development and growth. As co-founder and chief nutrition officer (CNO) of Persona, Bernadot leads the nutrition team to develop, organize and provide nutritional information and solutions to customers. By working with medical practitioners, nutritionists and technologists, she assisted in the development of Persona's assessment, which combines the wisdom of the company's experts with solid scientific research. 
Subscribe and receive the latest insights on the healthy food and beverage industry.
Join 47,000+ members. Yes, it's completely free.
You May Also Like
---