Exploring Technology & Transparency in China
Exploring Technology & Transparency in China
Several ingredient suppliers in China hosted U.S.-based industry members on a Technology & Transparency tour.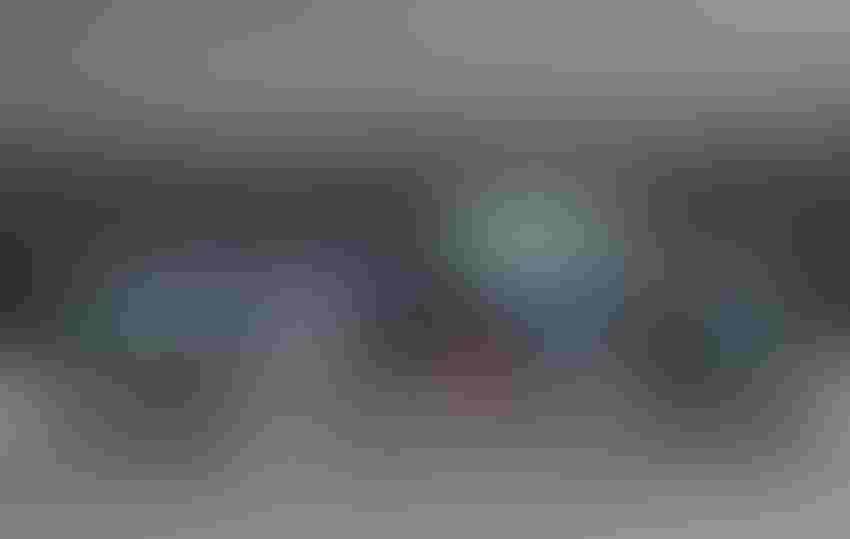 In our increasingly connected industry, we're constantly searching for new ways to make our lives easier, and to connect with the people who can do the same. In June, IngredientsOnline.com hosted its inaugural Technology & Transparency tour; participants from Cott Beverage Solutions, Innophos Nutrition, the National Animal Supplement Council (NASC), Shaklee, Promotion in Motion, NOW Foods and ADH Health were on board to visit five partner factories for behind-the-scenes tours. I was invited to join this first-time event, and took advantage of the opportunity to get on the ground again in China to share some direct insights. (Note: All expenses were handled by IngredientsOnline.com; the company did not review or approve this posting, nor was it a requirement of participation.)
Over the course of a week, we traveled nearly 2,500 miles by train and bus, visiting Chenguang Biotech Group (CCGB), Zhengzhou Tuoyang, Shandong Jingcheng Bio-Pharma, Jiangyin Huachang and Hunan Xinhui Pharma. The companies opened their doors, sharing process flow documentation, highlighting their certifications and audit certificates, and talking directly about plans for expansion domestically and abroad. Throughout the tours, the buyer representatives commented on the importance of understanding the companies' production systems and technologies, as well as making the documentation for each step easily accessible. Among the highlights:
I toured CCGB last fall while attending a conference in China (click the link to view Image Gallery: Exploring CCGB's Production in Handan, China). While I noted that they are innovating new technologies to optimize ingredient production from waste streams, it was notable that the company is preparing to open a facility in Northern California next year to take advantage of tomato pumice availability to produce lycopene in the United States.

Tuoyang is a major producer of ascorbic acid, as well as ribose, and is preparing to break ground on a new facility that will open in 2020. By building the facility from the ground up and making use of newer technologies, the company will increase in capacity by 10,000 MT/year while dropping labor by 30 percent.

Shandong Jincheng is a major campus, with three factories for chemicals and active pharmaceutical ingredients (APIs), one for biopharmaceuticals, and three dedicated to formulations. The company emphasized its use of lean management and technology innovation, which it has applied in the nutra space to glutathione production, yielding 200 MT/year and taking 80 percent of domestic market share. A new facility is due to open up by the end of 2018, which will further increase production capacity to add new ingredients and scale up production on items such as amino acids and pyrroloquinoline quinone (PQQ).

As a proponent for women in leadership, I was so pleased to visit Jiangyin Huachang, a woman-owned facility that is producing 10,000 MT/year of taurine—90 percent of which is for export. The company has applied newer technologies for production in its 27,000-square-foot GMP (good manufacturing practice) facility, and runs 365/24/7, with minimal downtime during the year for appropriate cleaning and maintenance.

Xinhui was notable not only for sharing with us the domestic traditional Chinese medicine (TCM) materials they produce—which have QR codes to trace back to the farm level—but also because they have a U.S. facility as well that is producing their mushroom-based ingredients. The company is using patent-pending technology to develop value-added Lion's Mane ingredients that are optimized to address particular health concerns. INSIDER's Josh Long visited the company's Arkansas facility, and company management issued the invite to interested industry members to get in touch for their own tour.
In addition to spending time in the facilities, the companies graciously hosted us for dinners each night that further emphasized the importance of relationship building in business. The Chinese concept of Guanxi relates to the importance of maintaining social and economic order by associating oneself with others, with an emphasis on mutual obligations, reciprocity and trust. Getting into the field and building the personal connection is one way to foster greater communication and improve transparency among all supply chain partners.
Editor's note: Stay tuned for more from the tour, including podcast interviews with the participants about trust, transparency and technology.
Subscribe and receive the latest insights on the healthy food and beverage industry.
Join 47,000+ members. Yes, it's completely free.
You May Also Like
---