Welcome to the Gut Jungle
Welcome to the Gut Jungle
Research on the gut microbiome and how it affects overall health has rapidly accelerated over the past five years, and this interest is expected to continue. However, research challenges, along with challenges presented by the dynamics of the supply chain, have rendered efficacy of prebiotics and probiotics in adult humans not entirely conclusive.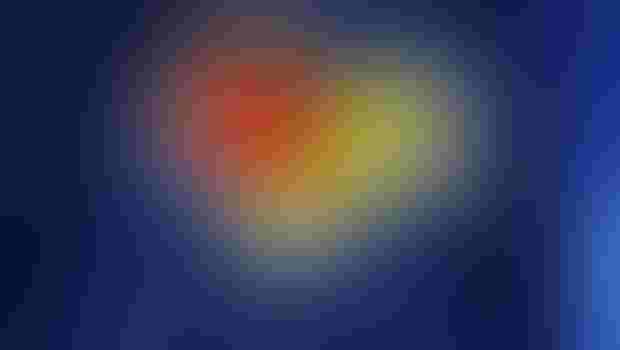 The digestive system is one of the most complicated organ systems in the body.  That's even before we mention the thousands of species and billions of individual micro-organisms that live there, eating the food we consume and excreting … well, whatever it is that they excrete.
Research on the gut microbiome and how it affects overall health has rapidly accelerated over the past five years, and this interest is expected to continue. It's a fantastic and interesting area of research, especially now with more improved, cost-effective tools to study it. 
One of the key takeaways from recent published work includes a clearer picture of the gut as a habitat of many different types of micro-organisms, whose balance is required for optimal health. Science is painting a picture of the ideal gut microbiome as a pristine forest, where all the various species, host cells and the host's diet each interface and have a symbiotic relationship with each other. This picture shows that removing or adding too much of one species (whether through antibiotics, diet or concurrent health issues) impacts not only the other species, but most importantly, the health of the forest.
The ecological perspective of the gut is different from the current reductionist view of the nutrition industry, where we look to boost one or two types of microflora such as Lactobacillus and Bifidobacterium with little regard to how much we are increasing them, and how this increase affects the overall stability of the ecosystem.
In fact, comprehensive digestive health platforms serving individual needs may require different strokes for different folks. For example, a healthy, young and active adult with a healthy intestinal endothelium is likely to require a different dose of prebiotic to balance his microflora than someone who, for example, is older, has sensitivities to gluten or has a poor diet.  
The need for this microflora balance has been suggested in a fair amount of clinical work, and is also represented anecdotally. One of the most common complaints about digestive health products (aside from the bloating and gas from many prebiotics) is that "it seemed to help for a little while, but then it stopped working." In some people, gut issues can get worse with long-term use of prebiotics and probiotics. Could this be due to limitations in the current reductionist type of approaches used?
Maybe. In terms of the impact of prebiotics and probiotics on the body, we know from tons of epidemiology research that diets with a wide range of fruits and vegetables—which contain a wide range of types of fiber, both soluble, insoluble and degrees in between—are backed by strong evidence for supporting gut health. And the human diet for many thousands of years has not consisted of just one or two types of fiber, either. So it makes sense that multiple fiber sources, which can synergistically support the gut ecosystem, may help to solve some of the challenges.  
Search Pubmed for studies on prebiotics, and there is an interesting and compelling set of data that shows strong support for the use of isolated types of prebiotics in infant formula and livestock feed additives. Infants have compromised immunity and a developing digestive system, so the use of specific types of prebiotics such as galactooligosaccharides (GOS) are generally beneficial. In animals bred for meat, any compromise of immunity carries a huge risk, not only for lowered weight of the individual animal, but of the entire flock or herd.
The efficacy of prebiotics and probiotics in adult humans is not so conclusive, but some of this is due to the research challenges. We are much more heterogeneous, uncontrollable and difficult to study than infants or livestock. We don't volunteer (even if paid exorbitant sums) for the ideal controlled studies, which include being locked in controlled quarters and fed a standardized diet for weeks on end. And while we might promise to eat a restricted and controlled diet in a study setting, we often forget to disclose the pepperoni pizza that likely wasted a week's worth of possible prebiotic benefit.
Another challenge of getting strong data on humans may be related to supply chain dynamics. There are many who are invested in the status quo of prebiotics due to manufacturing or marketing commitments. However, others believe the best platform and compositions of prebiotics could be those personalized to specific gut microflora ecosystems; however,   these have not yet been developed. This will take a significant investment in science, and perhaps a departure from the current paradigm.
First, before we do any further clinical work testing different "X-biotics," we should back up and list some key questions that should be answered: What is the ideal gut microflora balance? Should the balance be different for different types of people? In addition to Lacto- and Bifido-, what are the other microflora we should make sure not to kill off in the process?  
The answers to these questions will inform us on the best approach for developing proven digestive health products that support a healthy gut ecosystem, and help to offer a clear path to controlling and nurturing the jungle within.
Blake Ebersole has led botanical quality initiatives and formed collaborations with dozens of universities and research centers focused on preclinical and clinical development of botanical extracts. Follow him on Twitter, @NaturalBlake.
Subscribe and receive the latest insights on the healthy food and beverage industry.
Join 47,000+ members. Yes, it's completely free.
You May Also Like
---