Trends from Expo West, Ingredient Marketplace
Trends from Expo West, Ingredient Marketplace
Ingredient trends were consistent across both trade shows, and networking stole the show in Orlando.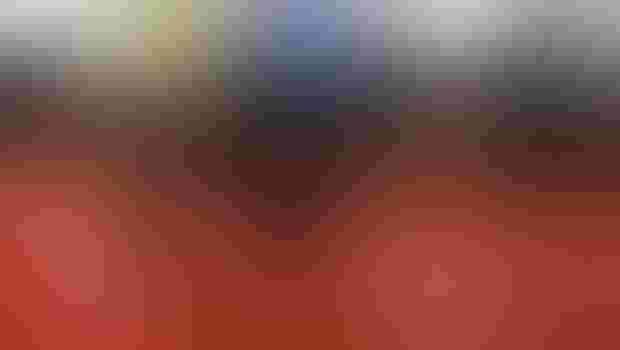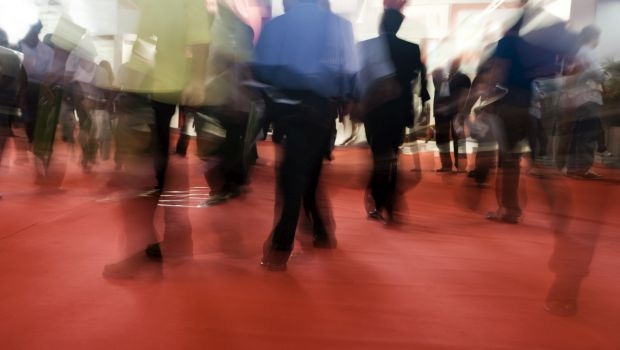 The natural products industry enjoyed two trade shows in the span of one month: the longtime Anaheim, California-based Natural Products Expo West in early March, and the relocated Ingredient Marketplace show in Orlando, Florida, in early April. Bridging different ends of the industry and the country, several trends were common to both shows, including ongoing innovations involving protein, probiotics and botanicals, as well as increased attention to digestive, immune and inflammation management.
The aisles of the vast Expo West exhibit hall were filled with all manner of products, including edibles for sampling. It would be easy for an attendee to miss something on the show floor, but INSIDER had a team of editors spread out to find the trends and learn about innovative products. One trend that stood out was a fixation on protein. This trend had many angles. There was a greater variety of proteins from plant sources, as rice, hemp, pea and quinoa all made a solid showing.
The push for protein cut across product categories. Sports products from NOW Foods and Twinlab combined a number of plant-based proteins to deliver the building blocks active consumers want. Touted by these two new products, as well as many other protein sports products, non-GMO protein is a popular label claim. In functional beverages, protein is still commonly the primary functional ingredient, but it is also being used as a complement. For instance, Lifeway's kefir launched Protein Kefir at Expo West with 20 g of protein per serving added to the line's 12 different active probiotic cultures to hit consumers with a powerful health combination.
Protein is no stranger in food products, but the range of foods incorporating significant protein ingredients is widening, as evidenced by several products showcasing plant protein-rich fare at Expo West, including ProTings protein chips (pea protein isolate), Raw Revolution nutrition bars (hemp/pea/brown rice) and Roo'Bar (hemp/chia). Milk-based protein still had its day, including an appearance in protein-rich salad dressing from Tru Table. And proving protein can be beneficial and indulgent at the same time, Forte offered up its high-protein gelato fortified with 15 g of rBST-free milk protein per container. Then, for the curious athlete, cricket protein continues to make a strong debut, as seen at the Chapul Bars booth.
In dietary supplements, protein was popping up all over as a partner to fellow trendy ingredient fiber, especially in products featuring plant-based proteins. Another trend in supplements was the highlighting of not just what the supplement contained, but also what it didn't. The so-called "free from" craze addresses growing consumer concerns about allergens, GMOs (genetically modified organisms) and ingredients considered unhealthy. Gluten, GMOs, sugar, animal products, dairy, wheat, preservatives and anything artificial were common targets; in the sports segment, being free from banned substances, including steroids and stimulants, is starting to take center stage, as seen in new products touting certifications from NSF for Sport and Informed Choice.
The still popular probiotics were not to be overshadowed. Foods remain a popular vehicle for probiotics, and attendees saw probiotics in chocolates, veggie/fruit popsicles, confections, cookies and even tortillas. In beverages, yogurt and kefir are still tops for beneficial bacteria, but Celestial Seasonings showed off its probiotic tea at this year's show. In supplements, probiotics are increasingly paired with synergistic ingredients, such as prebiotics or aloe for digestion, and vitamin C or beta-glucans for immune health.
Immune function and inflammation overlap considerably on the health condition map, and they also share some popular ingredients. At Expo West, turmeric was everywhere, from immune to joint health supplements, as well as several sports nutrition products designed to provide anti-inflammatory and antioxidant benefits during recovery from exercise. Turmeric also popped up in one of several brain health formulas targeting telomere (DNA) protection for improved brain health.
The year of the plants continued with a strong showing from hemp and cannabis products. In the beverage aisles, the team found an energy drink with hemp seed oil (canna Energy, by Cannalife USA), while over in the beauty aisles, Cannabis Beauty Defined line products, including an anti-aging salve and a salve balm, bore the cannabis leaf symbol.
Hemp was also featured at Ingredient Marketplace (IM), which included several exhibitors showcasing hemp ingredients. HempMeds PX offered several hemp oil products, although it also makes some finished liquid CBD supplements, personal care and functional food products. Hemp was also one of five featured topics for the very popular Trends In presentations, which took place right on the show floor. Tom Vierhile, innovation insights director for Datamonitor Consumer, spoke about the health properties of hemp and how hemp seeds and oil ingredients are increasingly used in natural products, thanks to the changing perception of hemp.
The other Trends In sessions mirrored the product trends seen on the floors of both IM and Expo West, and included protein, probiotics, omega-3s and sweeteners. Among the exhibitor booths, immune and digestive health had a strong showing, but cardiovascular, weight, joint and cognitive maintained their previously strong presence. As in the finished products at Expo West, botanicals were popular at IM. Astaxanthin, curcumin and herbs based in traditional medicines from China and India (Ayurveda) drew considerable interest.
Where Expo West is about connecting with retailers through sampling and discussing finished products at the booths, IM is about networking between ingredient buyers and sellers. This year's IM had a huge influx of new attendees from across several natural products segments, including foods, beverages, cosmeceuticals, dietary supplements and animal nutrition. The networking opportunities at the show were a popular way to connect with these new attendees and other members of the industry to discuss hot topics, such as the New York Attorney General investigation of herbal supplements, FDA enforcement trends, testing protocols, new partnerships, new companies, new applications and international markets—Brazil was oft mentioned.
Subscribe and receive the latest insights on the healthy food and beverage industry.
Join 47,000+ members. Yes, it's completely free.
You May Also Like
---