The New Market Profile of Probiotics Consumption
The New Market Profile of Probiotics Consumption
Consumers are increasingly interested in probiotics via supplements, even as yogurt sales trend up globally.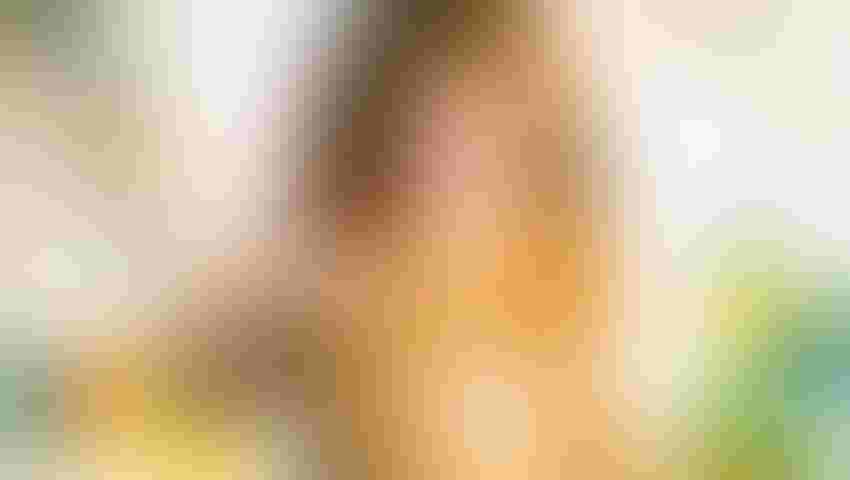 Consumers' probiotics purchases reveal an interesting dynamic. The global retail market value of probiotics was US$41 billion in 2015, which included sales of probiotics supplements (9 percent), sour milk products (16 percent) and probiotic yogurt; the latter of which, not surprisingly, accounted for 75 percent of consumption. This was based primarily on the fact that many consumers are used to eating yogurt, and several brands carry the certification of active cultures for market positioning as probiotic.
Yet, the majority of recent innovation in probiotics is coming from supplements, which generated close to $4 billion in 2015 after growing an impressive 8 percent from 2014. Not only that, probiotic supplements are projected to grow 37 percent globally by year 2020.
North America generated the highest retail value of probiotics in the world at $6 billion in 2015, with probiotic supplements posing a 30 percent share, and yogurt and sour milk products (e.g. kefir) made up the remaining 70 percent. An uptick in the official certification of active cultures in 2002 propelled yogurt to be marketed as a probiotic product. Beginning in 2007, the advent of more clinical studies building evidence on health benefits, a deeper scientific understanding of the human gut microbiota, and higher consumer awareness on the health proposition of probiotics supplements has led to increasing sales. Probiotics supplements have seen the highest innovation in formulation, delivery forms, packaging and market positioning. In fact, probiotic supplements are expected to grow 60 percent between 2015 to 2020, compared to25 percent for sour milks products and a small 4 percent for yogurt.
In contrast, Western Europe enjoyed a liberal marketplace starting in 2002, when it began allowing the free promotion of digestive health claims in probiotic yogurt; this led to a significant growth in sales that peaked in 2009, before the European Food Safety Authority (EFSA)'s new claims review policy took effect and ultimately resulted in the ban of health claim use in such products. Otherwise, probiotics supplements in the region have shown steady growth since 2001, albeit not at the strong rates of yogurt, as consumer awareness increased. Moreover, as probiotic yogurt has suffered a regulatory backlash, the producers of probiotics supplements in the region are capitalizing on the application, formulation and therapeutic expansion to other health benefits such as immunity and feminine health to generate and/or maintain sales. Newer probiotic health claims are mostly generated from the addition of synergistic ingredients (such as vitamin C for immunity) that have been approved by EFSA for health benefits.
Alternatively, the emerging regions of Latin America, Eastern Europe, the Middle East and Africa show different trends in probiotics retail valuation. For example, the tradition of sour milk consumption remains strong in Eastern Europe and the Middle East and Africa, where sour milk products represented 65 percent and 62 percent of retail value, respectively. In Latin America, probiotic drinking yogurt dominates the retail landscape with a whopping 96 percent of market value. This is not to say that probiotic supplements are not available for sale in these emerging markets; rather, they are typically classified as prescription products, which limits the retail market availability for consumers. In most South East Asian markets, both the medical community and ministries of health do not want consumers to conceal symptoms of infectious diseases with the intake of retail probiotics supplements. Thus, consumers need practitioner or pharmacist approval for the purchase of probiotics supplements, a hurdle that has made food the most prevalent form of probiotic intake for digestive health.
Yet, times are changing favorably for probiotic supplements as science, specialty, health claims, new delivery forms and consumer awareness collide to produce a new picture of innovation. Scientific discoveries are bringing new market opportunities in the retail space. It is remarkable to see how the humble beginnings of probiotics as treatment for diarrhea have evolved so much in the past century. New discoveries have led to alternative therapeutic areas not only for digestive health maintenance, but also as an immunity booster combined with vitamins, minerals or botanicals, and most recently expanding to oral, feminine, respiratory and skin health. Studies linking metabolism with the human gut microbiota have improved the scientific understanding of the dynamics of weight management. Similarly, new possibilities exist with the advancement of studies on the effects of probiotics on the brain/gut axis relative to cognitive health, and the role of probiotics protecting the body from toxins in the gut that may potentially affect cardiovascular health.
Formulation is evolving to offer more options to consumers including time-released, religious (kosher, Halal), allergen-free, dairy-free and professionally formulated brands. Delivery forms are shifting from traditional tablets, chews and liquid concentrates to give room to high technology encapsulation, powder forms, oral shots, chocolate confectionery, gummies, mints and pessaries (soluble blocks) for feminine application. Interestingly, the do-it-yourself approach seems to be gaining traction as consumers prefer to prepare meals at home. Some firms now sell packaged probiotic cultures so consumers can make their own probiotic foods and beverages at home.
Most recently, producers and marketers have embarked on a new journey with personalization in the use of probiotics based on lifestyle and wellness programs; some have offered microbiome sequencing services so people can learn about their own gut probiota and take action. Obviously, this development is expected to become a new door in the expansion of probiotic consumption.
Looking for more on the probiotics supplement market, including new market trend data and a U.S. regulatory update? Join us for the Tapping the Growing Probiotics Supplement Market workshop on Saturday, Oct. 8, at SupplySide West 2016.
Monica Feldman is the head of industry research - consumer health for Euromonitor International Inc. (euromonitor.com). Her past 25 years of experience include executive marketing strategy positions and consulting work at leading multinational companies, consulting firms and trade organizations. She has been a speaker at major consumer health events and is regularly quoted in leading trade press. Feldman is an active international advocate in business trade expansion for the life sciences and wellness industries. She is engaged in strategy, research and industry collaboration with a focus on preventive health, self-care and the extension of health span.
Subscribe and receive the latest insights on the health and nutrition industry.
Join 37,000+ members. Yes, it's completely free.
You May Also Like
---