The Latest Launches from NOW, Novel Ingredients, NP Nutra and Others
The Latest Launches from NOW, Novel Ingredients, NP Nutra and Others
NOW, Jarrow Formulas Inc., ChromaDex Corp., Ohly, Novel Ingredients, Medispec, NP Nutra, Watson, Robinson Pharma and Nutralliance recently launched a range of new products and ingredients for pet health, stress relief, anti-aging, digestion, weight management and beyond.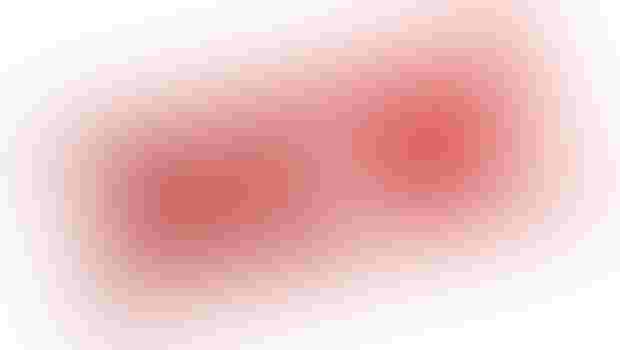 NOW, Jarrow Formulas Inc., ChromaDex Corp., Ohly, Novel Ingredients, Medispec, NP Nutra, Watson, Robinson Pharma and Nutralliance recently launched a range of new products and ingredients for pet health, stress relief, anti-aging, digestion, weight management and beyond.
NOW® introduced a new line of quality pet supplements formulated specifically to support the health and wellness of pets. Developed under the guidance of Barbara Royal, D.V.M., C.V.A., a renowned Midwestern veterinarian and pioneering expert in holistic animal care, the NOW Pets line offers products tailored to address today's most common pet health concerns. The new products include Pet Joint Support, Pet Omega-3 Support and Pet Pure Lysine Powder.
Launching the first PSPA supplement for stress management in the U.S. market, Jarrow Formulas Inc. introduced PS-PA Synergy. The product is based on Lipogen PSPATM, a brain health and stress management ingredient clinically shown to alleviate stress response and improve cognition. Lipogen PSPA ingredient is a proprietary PhosphatidylSerine (PS) + Phosphatidic Acid (PA) complex, clinically shown in two separate trials to improve the stress response under psychological and socially demanding conditions, measured in lower levels of cortisol (stress hormone). Lipogen's PSPA is kosher, vegan, gluten-free, nut-free and non-GMO.
ChromaDex Corp. also unveiled a new dietary supplement product, NIAGEN NR Age Defense, which is now available at CVS Health stores. The product features ChromaDex's patented ingredient NIAGEN, the first and only commercially available form of nicotinamide riboside (NR), a naturally occurring vitamin B3 metabolite found in milk.
Following the successful cGMP certification and its newly confirmed status as an authorized API manufacturer, Ohly released of Auxoferm® Saccharomyces boulardii, a probiotic yeast set to transform the efficacy of oral rehydration systems for patients. Auxoferm can help balance the natural intestinal bacteria while strengthening the immune system and restoring healthy bowel rhythm. The ingredient delivers relief and prevention for viral, bacterial and antibiotic-associated diarrhoea – a pernicious killer in many countries around the world. Auxoferm is resistant to common antibiotics, fights the overgrowth of harmful bacteria and promotes the growth of intestinal microflora.  
Novel Ingredients recently launched its new brand position, Wellness from Within™, along with its patented energy performance ingredient, Kinetiq™, which will debut at SupplySide West. Kinetiq is a new stimulant-free performance ingredient that delivers energy, thermogenic and resistance training performance benefits, all backed by more than a dozen human safety and efficacy clinical studies. The ingredient can be used for both active fitness and weight management applications, and it is available in a range of new delivery forms and product prototypes, including beverage powders, ready-to-drink, and chews. 
Medispec released Vitamode® CogniPro Tablets that leverage Cognizin® citicoline to help support cognitive function. Vitamode® CogniPro contains 250 mg of Cognizin citicoline to support focus, attention, memory and protection from free radical damage. Citicoline is a compound that promotes the production of phosphatidylcholine (phospholipids), important for brain function. The Cognipro Tablets is now available in selected clinics and pharmacies in Malaysia.
In addition, NP Nutra launched its Organic Rosehip Extract 5% Vitamin C for skin, joint, heart and immune health applications. While rosehip is known for its vitamin C content, it also contains good amounts of vitamin A, which makes it ideal for use in cosmetic preparations due to its ability to help promote skin health. Other nutrients found in rosehip include vitamin B1, B2 and B3; it also contains carotenoids, polyphenols, anthocyanins and galactolipids.
Watson Inc. introduced a new application for their line of Edible Glitter™ inclusions.  Edible Glitter can be incorporated into a tablet for oral dosage of supplements, and it creates a unique appearance in the tablet. In order to make Edible Glitter suitable for use in tablets, a new formulation called DC Edible Glitter™ was developed.  DC Edible Glitter will not affect tablet hardness or friability or cause capping, and it was specialty formulated for the tableting process, so it will not negatively impact any of the qualities of the finished tablet.
Robinson Pharma Inc. completed commercialization requirements for vegetarian softgel production and is now fulfilling orders. This starch and carrageenan vegetarian gel matrix is a result of proprietary engineering techniques that have led to the creation of a stable vegetarian supplement. Vegetarian softgels comply with growing consumer demand for animal-free supplements, and they a offer premium delivery/dissolution, superior thermal stability properties, and ready-made claims for the vegetarian/vegan market as they are free of animal byproducts.
And finally, to help food and nutritional manufacturers meet the growing consumer demand for clean-label, high-antioxidant and natural-preservative food products, Nutralliance introduced RavEtol™, a new non-GMO, non-soy tocopherol product derived from rapeseed (Brassica napus) oil. RavEtol is the latest addition to Nutralliance's line of natural vitamin E products, including d-alpha tocopherol, mixed tocopherols and plant sterols, offered in the United States in collaboration with Advanced Organic Materials (AOM) of Argentina.
Be sure to register for SupplySide West 2015 to see more of the latest launches and find out what's on tap for 2016.
Subscribe and receive the latest insights on the healthy food and beverage industry.
Join 47,000+ members. Yes, it's completely free.
You May Also Like
---