The Best of Both Worlds: Choosing Wisely
The Best of Both Worlds: Choosing Wisely
Synbiotics combine pre- and probiotics for added value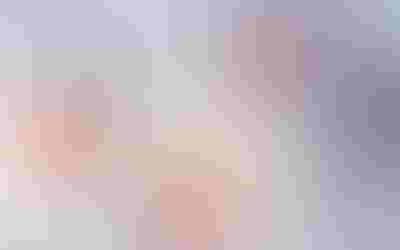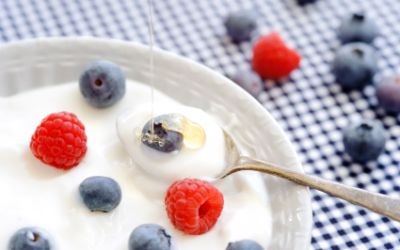 While many studies show the benefits of probiotics, the gut is filled billions of bacteria, and not all are probiotics. Similarly, not all probiotic supplements offer the same benefits. It is important to keep in mind that health benefits related to probiotics are related specifically to the strain and not the genus and/or species," reminded Michael Bush, vice president of business development, Ganeden Biotech. Discussing the benefits of Lactobacillus is akin to discussing the features of a car, likewise, discussing the benefits of Lactobacillus acidophilus is akin to discussing the features of a Ford car. Its not until you get to the strain level, i.e., Lactobacillus acidophilus 1234, that it allows one to relate the benefits of that strain the same way that one can review the features of a Ford Mustang GT 5.0 especially by model."
Likewise, not all probiotics like to feed on the same food. Its important for manufacturers to know which prebiotics are most effective on the different probiotic strains," said John Deaton, Ph.D., vice president of technology, Deerland Enzymes. There are some fibers/carbohydrates that can increase certain types of probiotics, but not others."
And once a manufacturer finds a probiotic strain and a prebiotic food" for that strain, it must also make sure the doses are adequate to impart health benefits to the end user. It is important to note that adequate quantities for prebiotics demonstrated in research are typically vastly more than any consumer can obtain from one or even a handful of supplements," said Tim Gamble, president/CEO, Nutraceutix.
Larry Robinson, vice president of scientific affairs, Embria, said most prebiotic fibers require at least 3 grams to be effective, Yet, you see many formulations containing much less, sometimes as little as 100 mg," he said. Even when the full multi-gram efficacious dose is given as a powder, consumers may discontinue use due to undesirable gastric side effects such as flatulence and bloating."
However, Gamble said prebiotic suppliers are investing in research to create more concentrated and specialized prebiotic forms to overcome the dosage and suitability issues.
Producing Synbiotic Products
Prebiotics have their manufacturing pluses and few negatives. Rich Mihalik, director of innovation and product development, The National Enzyme Co. (NEC), said prebiotics pose no issues, and Gamble added, Prebiotics are easy to deal with in terms of manufacturing and storage and make a good carrier for probiotics in powdered, encapsulated or tableted formats, which has contributed as much to their utilization by manufacturers as has demand by consumers."
However, "In severe processing conditions, such as highly acidic products, which are combined with elevated processing temperatures, [the prebiotics] inulin and oligofructose might be sensitive to a limited degradation, but this depends on the inulin type, acidity level and applied heating conditions, and therefore can be controlled easily," said Joe ONeill, president and general manager, BENEO Inc.
Not only are prebiotics easier to work with than probiotics, O'Neill said they can boost organoleptic properties. "Besides being used as prebiotic dietary fiber, inulin acts as a fat-replacer contributing to body, fat-like texture and a creamy mouth feel," he said. "Oligofructose, as a slightly sweeter vegetal fiber can help to reduce sugar. When combined with high-intensity sweeteners, such as aspartame, sucralose, steviolglycosides and others, oligofructose optimizes the sweetness profile of many food products and minimizes possible off-taste that is often associated with the use of high-intensity sweeteners. Such a combination results in a well-balanced sugar-like sweetness."
Thus, synbiotic manufacturing challenges are similar to those that face probiotic-only products. Mainly, its difficult to keep the strain alive when its so sensitive to temperature, moisture and oxygen.
This can be accounted for with overages, proper packaging and storage, and working with strains that are stable in the first place. Deaton said non-spore forming probiotic strains, such as Lactobacillus and Bifidobacterium, are known to be sensitive to heat and humidity, and can lose colony CFUs if not kept cool and dry. Bacillus strains, on the other hand, are more robust and less sensitive to heat and humidity."
The desired end product also affects how viable a probiotic is. As Middelbos noted, the shelf life for dietary supplements is up to two years, which is much longer than probiotics would normally live. A challenge in foods is also shelf life, but foods tend to have much shorter targets (less than six months)." She said Stratum Nutrition creates clear guidelines with its customers about what the strain can and cannot withstand, and the company offers advise on adapting finished goods manufacturing to accommodate the probiotics. Stratum Nutrition also recommends minimum packaging standards for the finish product, such as reducing exposure to oxygen, vapor and light. Middlebos noted shelf stability testing, which is a part of GMP (good manufacturing practice) requirements, should also be in place to demonstrate required live CFU counts at various points in the manufacturing process.
Greg Bonfilio, vice president, Pharmachem Laboratories Inc., said microencapsulated probiotic powders can help extend shelf life. "Normally, probiotic strains on their own are not stable in most environments, notably in those that involve oxygen or water, or potentially oil delivery systems. We have successfully launched a lipid system that coats the powders to protect them during manufacturing, through shelf life as well as through the gastric barrier, so they may adhere where they are supposed to in the GI tract."
Sabinsa Corp also uses technology to preserve its pro- and prebiotic ingredients. Sabinsa's LactoWise®a combination of its LactoSpore® (Bacillus coagulans spores) and the prebiotic Fenumannan® (obtained from fenugreek seeds)is available as a bilayer tablet using Integrated Nutritional Composites (INC) technology. Anurag Pande, Ph.D., vice president, scientific affairs, Sabinsa, said INC can pack different ingredients in different layers, allowing them to be released in the gut, which is the active site for the probiotic function and growth. The company won Frost & Sullivan's 2013 North American Integrated Prebiotic Delivery Technology Innovation Award for this feat. "The bilayer tablets enable the integration of incompatible ingredients, help explore different time-release profiles of the ingredients, and are also quite attractive due to their two-tone appearance," said Arpita Mukherjee, research analyst at Frost & Sullivan.
Subscribe and receive the latest insights on the healthy food and beverage industry.
Join 47,000+ members. Yes, it's completely free.
You May Also Like
---