Staying Ahead of the Exploding Probiotics Market
Staying Ahead of the Exploding Probiotics Market
Ironically, along with an increase in probiotic consumer awareness comes confusion and misinformation. More education is essential to help consumers optimize their digestive health when it comes to choosing healthful probiotic products of all kinds.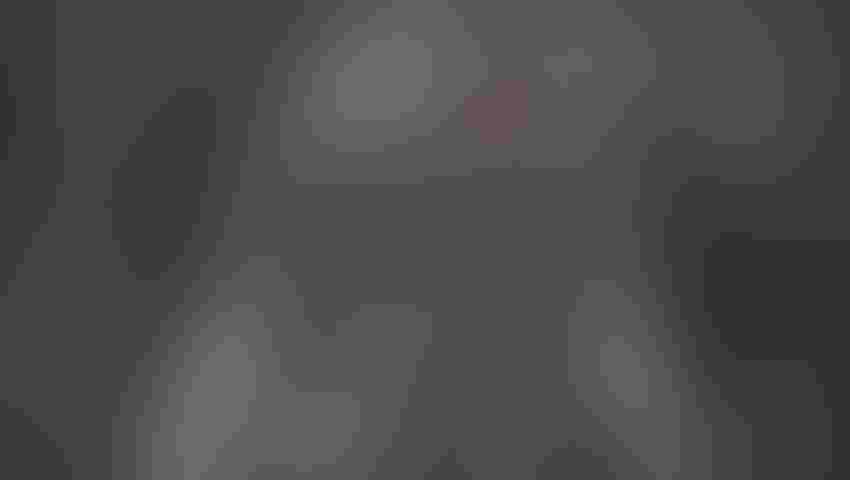 In a nutshell, digestive health is red hot. Probiotics are dominating the functional foods and supplements market. Sales for prebiotic products continue to grow as well. 

From a supplier perspective, this popularity is unmistakable. Dozens of new products containing a wide range of beneficial bacteria have been introduced in recent years. All you have to do is go into a health food store or pharmacy. You will see many offerings both in the fridge and on the shelf. In fact, a growing number of mainstream supermarkets, drug stores and club stores not only carry functional foods that contain probiotics, but also supplements, as well.

Marketing dollars from probiotic finished product companies and raw materials suppliers, along with a significant mainstream media blitz, have supported this surge. Consumer awareness of probiotics is also on the rise because of the reasons previously stated.
Ironically, along with an increase in probiotic consumer awareness comes confusion and misinformation. More education is essential to help consumers optimize their digestive health when it comes to choosing healthful probiotic products of all kinds. 
Interestingly, there is a stigma associated with bacteria. It has a reputation for causing disease. So the idea of taking few billion organisms daily for health might be daunting. But a growing body of scientific evidence suggests foods and supplements containing certain kinds of live, beneficial bacteria can treat and even prevent some illnesses.
Many digestive disease specialists are recommending probiotics for digestive disorders that frustrate conventional medicine, including irritable bowel syndrome (IBS), inflammatory bowel disease (IBD) and Crohn's Disease. Since the mid-1990s, clinical studies suggest probiotic therapy can help treat several gastrointestinal conditions, delay development of allergies in children, and treat and prevent vaginal and urinary tract infections in women.
Remarkably, an estimated 100 trillion microorganisms representing more than 500 different species inhabit every normal, healthy bowel. These microorganisms (or microflora) generally don't make us sick. Gut-dwelling bacteria keep pathogens (harmful microorganisms) at bay, assist digestion and nutrient absorption, and promote immune function. Furthermore, many are unaware that probiotics are in our system at birth. When a baby is in the birth canal of its mother during delivery, he or she is exposed to the bacteria of the mother for the very first time. This starts a chain of events inside the baby's gastrointestinal (GI) tract. From that moment on, the baby's GI tract starts to produce beneficial bacteria.
Most people, including children, are in need of a probiotics due to the use of prescription medications, particularly antibiotics, as well as those who consume high-carbohydrate diets that are so prevalent in today's world. These chemicals and foods kill off probiotics in system, which, over time, will negatively impact your digestive health. Other factors that can negatively affect the gut flora's balance include sugar, stress and medications.
For nine years I had the cool experience of hosting a weekly one-hour radio show that was a marketing arrangement between my former employer Jarrow Formulas and Tunies Super Save Nutrition, a retailer in Coral Springs, Florida. Co-hosted by former store owner Al Forman, we explored a topic each week that was widely listened to by Tunies' customers in an effort to educate listeners on health conditions and products. We also had a featured guest who was an expert on the topic for the day. I received great feedback from listeners via phone calls and emails each week. And, yes, we explored the topic of probiotics frequently. Suppliers need to consider these types of marketing vehicles. Our radio show bolstered relationships with current customers, helped to bring in new customers AND significantly increased sales. I understand the power of online marketing and social media. And this should definitely be explored, as well. But, human interaction and relationship building can also be powerful for suppliers trying to educate and drive sales.
One statement that has always resonated with me was made by a health professional on my radio show who said, "health begins in the gut." Better digestive health equals better overall health—period. The digestive tract is exposed to more than 60 tons of food during a lifetime! The digestive tract lining is one of the body's first lines of defense against toxins and infections from harmful bacteria, viruses and parasites. Many fail to realize that poor digestion dramatically impacts quality of life.
Suppliers and marketers alike understand the importance of optimal digestive health. And the secret to restoring your digestive health is all about balancing out the good and bad bacteria in your gut.
Mark Becker is an account manager for Vivion, a raw materials distributor, based in Vernon, California. He has worked as a natural products sales and marketing executive for 20 years. Mark has written more than 300 articles and has hosted or been a guest on more than 500 radio shows. He obtained a bachelor's in journalism from Long Beach State University and did his Master's work in communications at Cal State Fullerton. For more than 30 years he has participated in numerous endurance events, including more than 150 triathlons of Olympic distance or longer, 103 marathons and numerous other events including ultramarathons and rough water swims from Alcatraz to the mainland. He has relied on a comprehensive dietary supplement and homeopathic regimen to support his athletic, professional and personal endeavors. Follow Mark Becker on Facebook and Twitter. For more information, access www.vivioninc.com or www.EnergyatLast.com.
Subscribe and receive the latest insights on the healthy food and beverage industry.
Join 47,000+ members. Yes, it's completely free.
You May Also Like
---