Seaweed Ingredient Reduces Sugar Levels
Seaweed Ingredient Reduces Sugar Levels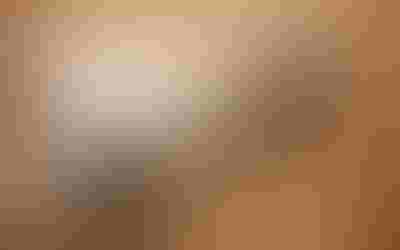 RIMOUSKI, Quebec Results from a new study have shown a polyphenol ingredient derived from brown seaweeds (as InSea2, from innoVactiv Inc.) helps control blood glucose by affecting table sugar digestion and assimilation. Conducted by an independent research center, the trial involved both lean and obese Zucker rats given 7.5 mg/kg bw InSea2 daily, along with a sucrose load. In the lean animals, InSea2 significantly reduced blood glucose levels by 38 percent and 51 percent at 30 minutes and 60 minutes post-administration, respectively. Researchers also noted a significant 31-percent reduction in blood glucose, incremental area under the curve. Similarly, InSea2 significantly reduced peak glucose response by 25 percent in obese rats.
A second study of InSea2 showed a strong inhibition of sucrose, with limited inhibitory action on maltase and no action on lactase. According to the company, this almost pure sucrase blocking activity is the theoretical root of the ingredients good tolerance profile.
 We were very confident in our capacity to demonstrate this unique feature of InSea2 on table sugar, mainly based on its dual action on -amylase and sucrase said Jocelyn Bérubé, scientific director, health & nutrition, innoVactiv. Being able to actually demonstrate this activity in vivo and in vitro markedly improves the benefits expected when using this ingredient. Table sugar is present or added in the great majority of the food that we eat. The use of a natural ingredient that can modulate its absorption may help in reducing its deleterious health effects.
Patrice Dionne, CEO of innoVactiv, added:  These recent findings represent a true innovation compared to other mono-action starch blockers on the market that only block -amylase or -glucosidase. By using our clinically demonstrated InSea2, formulators can address starch and sugar absorption with a single active ingredient, providing cost and formulation benefits in the design of new dietary supplements.
Subscribe and receive the latest insights on the healthy food and beverage industry.
Join 47,000+ members. Yes, it's completely free.
You May Also Like
---