Probiotics lead the digestive market
Probiotics lead the digestive market
The digestive system is the gateway to good health and taking the necessary nutrients such as prebiotics can help support a healthy gut system.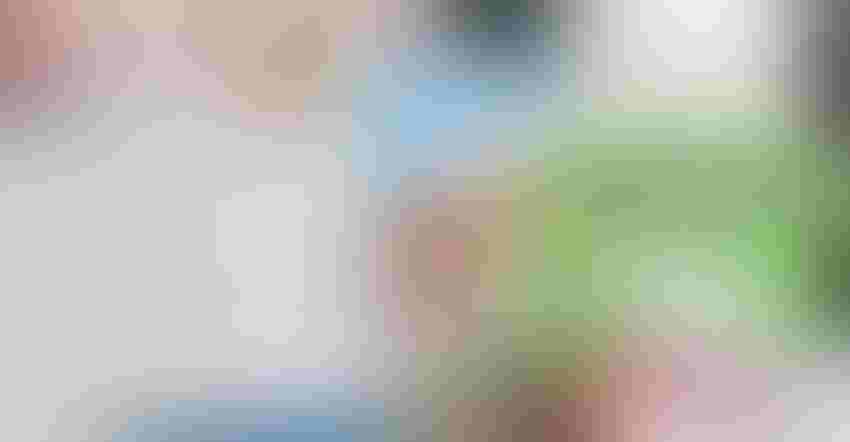 If a good diet leads to good health, the digestive system is the gateway. With modern society typically torn between tasty indulgences and the risks of ill effects, improving digestive health can be a struggle. If reaching and inspiring consumers to choose healthy foods and supplements is difficult, the regulatory challenges add complexity and challenge to companies trying to successfully bring digestive health products to the market.
The mandate for better digestive health has never been clearer. The National Institute of Diabetes and Digestive and Kidney Diseases (NIDDK) has reported 60 to 70 million Americans are affected by digestive diseases, including chronic constipation, peptic ulcer,  inflammatory bowel diseases (IBDs), irritable bowel syndrome (IBS), gastroesophogeal reflux (GERD) and gastrointestinal (GI) infections. This is in addition to the uncountable bouts of diarrhea, general indigestion and reactions to food intolerances and allergies.
Consumers are feeling this in their gutsnot to mention other parts of their bodies. Tom Vierhile, innovation insights director at Datamonitor, reported consumers are aware food and nutrients are linked to health, with about 75% of consumers around the world  expressing belief that foods can have health benefits beyond basic nutrition. This figure may be slightly higher in the United States and lower in certain parts of Western Europe, but a much lower percentage of these knowledgeable consumers are regularly buying foods formulated with extra healthy ingredients. Vierhile suggested the gap in interest and consumption of functional foods may be due to lack of education on the foods and nutrients, as well as skepticism over whether the added nutrients will work.
A number of nutrients benefit digestion: probiotics, prebiotics, fiber, enzymes, minerals and a number of botanicals including ginger, fenugreek, aloe and licorice.
The market is dominated by probiotics, as evidenced by market data. SPINS reported sales of probiotic foods and supplements jumped 79% over the past two years, settling at US$2.25 billion in July 2012. According to the firm, categories such as baby food, digestive aids and enzymes, refrigerated juices and functional beverages, refrigerated condiments, frozen desserts, food supplements, meal replacements, other dairy, yogurt, and kefir experienced the most success and drove the growth of probiotic sales. Globally, probiotics have held up well during the challenging economic period of 2006 to 2011, charting a global compound annual growth rate (CAGR) of 9%, according to Euromonitor International. The strategy research firm said global sales of probiotic supplements, yogurt and juice reached $28 billion in 2011 probiotic supplements represented 10% of global probiotic sales.
While China leads the world in overall probiotic consumption (15,254 tons in 2011), according to Euromonitor's ingredients data, the United States drove global sales of probiotic supplements in 2011, posting a sales increase of 22% to $769 million.
Business consultant firm Frost & Sullivan tallied $1.3 billion in revenues for the entire North American probiotics market for human nutrition. Atop the market is dairy (63% market share) and dietary supplements (36% share), with infant formulas, cereals and oral care filling the remaining sliver. Indicative of a maturing market, the markets in the United States and Canada are controlled by a few key players. In the U.S. market, dairy specialist Lallemand and food and dietary supplement leaders Chr. Hansen and DuPont/Danisco represent a combined 70% share, while Danone, Yoplait and Parmalat hold most of the Canadian market share.
Along with probiotics, prebiotics and enzymes also have logged some impressive growth rates. Enzymes and prebiotics/probiotics accounted for almost $197 million (combined natural and conventional channels) in the 52 weeks ending Nov. 24, 2012, according to SPINS data. Overall, data have shown digestive health vitamins and supplements sold more than $226 million in the same period.
The market numbers for probiotics might be strong, but new product launches in both America and abroad have fallen slightly in the past few years. Datamonitor's Launch Analytics tracked product introductions that made digestive claims, finding a drop in peak launches from 7.7% of all new food and non-alcohol beverage products in 2008 to 5.9% in 2011. Similarly, 4.4% of global food and beverage launched in 2007 were digestion-focused, but only 3.6% were so designated in 2011.
Dig deeper in the Natural Products Insider Digestive Health library for more content on digestive health.
Subscribe and receive the latest insights on the healthy food and beverage industry.
Join 47,000+ members. Yes, it's completely free.
You May Also Like
---