Probiotics: Beyond digestive health?
Probiotics: Beyond digestive health?
Most modern diets are deficient of the essential microorganisms and healthy bacteria that help promote gut health.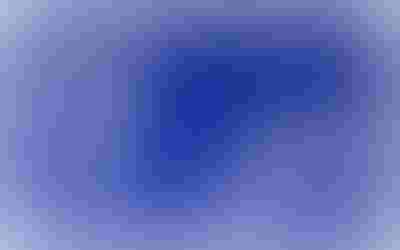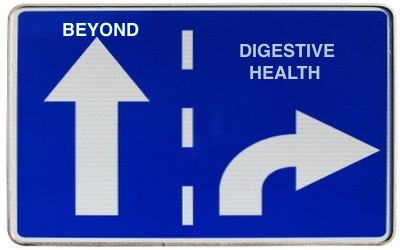 The intestinal tract is home to approximately 100 trillion microorganisms that help promote normal gastrointestinal (GI) function, systemic metabolism and immune function. Most modern diets are deficient in these essential microorganisms or healthy bacteria due to over-processing of food, sterilization of the food supply and depletion of nutrients from the soil. As the benefits of probiotic consumption continue to emerge, the need for more effective and consumer-friendly formats will continue to grow so consumers can experience all the health benefits of these mighty microbes.
In the past few years, probiotics have entered the mainstream and are becoming a significant mass market opportunity. As the probiotic market continues to gain momentum, it will represent significant opportunities in both dietary supplements and functional food applications. Natural Marketing Institute (NMI) provides insights into how consumers perceive these healthy bacteria and the challenges and opportunities that exist within this fast emerging market.
Probiotic landscape
Awareness of the term "probiotics" has grown from a mere 9% in 2002 to 60% of American adults in 2009-a 567% increase in awareness in only eight years. Much of the increase may be attributed to the media exposure and product marketing of mainstream yogurts and other dairy products publicizing the benefits of probiotic content. In fact, much of the increase in awareness occurred after 2006, the year Activia was launched in the United States.
Other dynamics that are facilitating the mainstreaming of probiotics include:
High incidence of digestive conditions in the population;

Increased consumer interest in functional foods;

Emerging encapsulation processes that allow probiotics to be added to non-refrigerated foods, such as breads and cereals; and

Discovery of links between detoxification of the GI tract and increased health and wellness, energy, skin health and weight loss.
Conversely, while awareness has shown some dramatic gains, use of probiotic foods is much lower, with only 17% of the U.S. population indicating they have used probiotic-enriched foods in the past 30 days. Slightly more than one in 10 indicates they use probiotic supplements.
There may be several opportunities to increase the aforementioned probiotic usage rates. Most importantly, many consumers simply lack clear understanding of the benefits. This factor may be one of the major barriers to consumer usage; NMI research reveals consumers show very low and fragmented understanding of how probiotics can benefit their health. In addition, continued product expansion outside dairy should help probiotics in foods and beverages.
Consumers associate several specific benefits with probiotic use. While the top benefit is digestive health, only one out of five consumers associate probiotics with that benefit. After digestive health, very few consumers realize any other benefits of probiotics, thereby limiting the value of probiotics in consumers' minds. Even further, since most digestive problems are acute, consumers may not be concerned about digestive problems until a problem actually manifests itself, lessening the perceived need for continued use of a probiotic product.
In fact, according to NMI's Supplement/OTC/Rx Database®, the top reasons probiotic users cited as to why they stop using probiotics center around lack of perceived need:  
I only use it when I need it (28%)

No longer managing the issue I was taking the product for (25%)

I got tired of taking it (14%)
Expanding the probiotic market
While current government regulations may limit product health claims, the probiotic industry will need to take steps to deepen the value of probiotic use by expanding messaging across an array of benefits in order to increase consumer need and compliance.
Probiotic Users index high against the general population for many "emotional" conditions, including stress, sleeplessness, anxiety and depression. Could emotional issues be fueling digestive problems or are digestive problems causing emotional issues? Perhaps a catch-22, but the connection opens up an array of opportunities for the probiotic industry. Several of these indications may point to brand line extensions or other product differentiation opportunities.
In addition, detoxification is a strong message to attract the youngest generations to a probiotic product. In fact, more than one-third of consumers younger than the age of 45 indicate they often look for ways to remove the build-up of toxins in their digestive system. Coupled with lifestyle risk factors, such as stress, alcohol and pollution, messaging promoting the detoxification aspects of probiotics should capture young consumers' attention, and help initiate trial and maintain compliance.
Therefore, probiotic marketing may need to reach beyond simple "digestive health" and into other areas, such as stress and detoxification, in order to increase consumer targets, usage and compliance. Additionally, messaging will need to be clear that sustained consumption of probiotics is required to maintain colonization within the digestive tract in order to realize continual benefits. Finally, the probiotic industry will need to stay up to date with consumer attitudes surrounding their overall health in order to better equip themselves with the insights to more effectively market a rather unusual product such as "healthy bacteria" surrounding a somewhat delicate issue such as digestive health.
Consumers are taking on more responsibility for their health, and are looking to food and supplements to support long-term health and vitality. This marks a slow, but progressive movement toward a preventive form of health management. Consumers want to be involved in their health management and show a strong willingness to use nutrition as well as other new and emerging methods to ensure their health. This openness to new methods of maintenance should allow continued growth for the probiotics industry across various health issues and systems of delivery.
Steve French is managing partner with the Natural Marketing Institute (NMI), a strategic consulting, market research and business development firm specializing in the health, wellness and sustainability marketplace.
Subscribe and receive the latest insights on the healthy food and beverage industry.
Join 47,000+ members. Yes, it's completely free.
You May Also Like
---