Probiotic yeast a proven solution for gastrointestinal disorders
Probiotic yeast a proven solution for gastrointestinal disorders
With so many people around the world experiencing gastrointestinal issues, probiotics are on consumers' minds, and probiotic yeast is a proven beneficial option.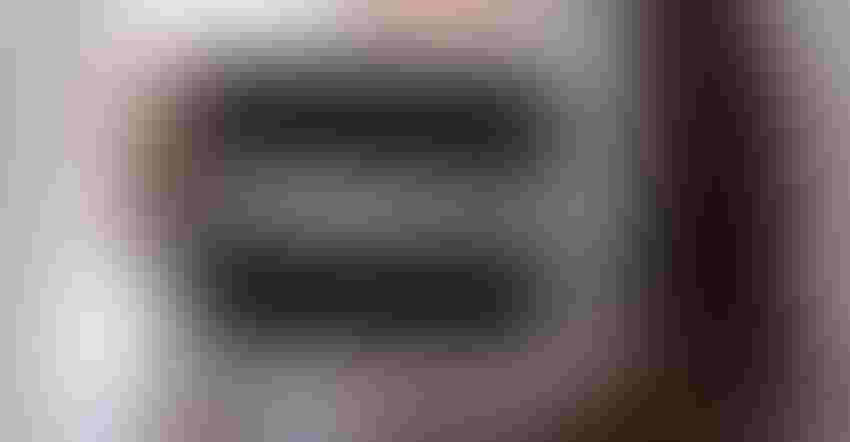 Insider's Take
Hundreds of millions of people complain that they experience gastrointestinal disorders and are open to options.

Science is quickly evolving and increasingly proving the efficacy of probiotics when it comes to gut health.

Yeasts show great potential in health and nutrition, with some specific strains revealing a probiotic effect.
Estimates show that up to 20% of adults, representing hundreds of millions of people worldwide, complain about functional gastrointestinal (GI) disorders with symptoms that are associated with a substantially altered quality of life. Abdominal pain (the most crippling symptom), bloating, and altered bowel habits may either individually or collectively affect individual perception of gastrointestinal comfort. 
Despite increasing awareness and recognition of these conditions, only a few treatments options are both efficient and well-tolerated in the long term.
Probiotics are becoming more and more familiar to consumers, and their effect on digestive health is their most well-known benefit. With 216% more Google searches in 2019 than in 2009 for the term "probiotics," it's clear that consumers are looking for information about this beneficial solution. Consumers are aware that science is quickly evolving and increasingly proving the efficacy of probiotics. Therefore, they are less on the lookout for multi-strain products and more interested in solutions with clinically proven effectiveness.
Probiotic yeasts, a natural option to treat gastrointestinal disorders
Yeasts, although traditionally used in baking and fermentation, also show great potential in health and nutrition, with some specific strains revealing a probiotic effect without the onset of adverse side effects. Probiotics, commonly used in preventive or curative treatment of gastrointestinal disorders, have been defined by the World Health Organization (WHO) as "live microorganisms which, when administered in adequate amounts, confer a health benefit on the host." These outstanding properties, not only linked to yeasts' biochemical composition but also to their mechanisms of action, lead to frequent use in symptoms management. As such, some specific strains of Saccharomyces are available over the counter alongside some more widely known probiotics like Lactobacillus and Bifidobacterium bacteria.
Probiotic yeasts present several advantages: they are natural, not sensitive to antibiotics, and are resistant to bile and gastric juices. Another major asset of yeasts is that there is no colonization in the host, thus ensuring safe use even for long treatment periods.
A breakthrough for intestinal health
Focused on providing innovative solutions to global health care challenges, Gnosis by Lesaffre identified Saccharomyces cerevisiae (S.cerevisiae) CNCM I-3856, a patented yeast strain that targets GI disorders' most crippling symptoms: occasional abdominal discomfort, bloating and constipation. Two clinical studies1,2 were conducted on 579 volunteers with irritable bowel syndrome (IBS) according to Rome III diagnostic criteria. Implemented in collaboration with independent experts in gastroenterology, both studies were double-blind, randomized, placebo-controlled, and performed according to the recommended designs for trials on functional gastrointestinal disorders. S.cerevisiae CNCM I-3856's efficacy in managing gastrointestinal symptoms, including occasional abdominal pain, bloating, and constipation, was confirmed through a meta-analysis3 of the data collected during the two clinical studies performed on this strain. In a post-marketing study conducted on 1,160 volunteers, the strain was qualified as a fast-acting solution and demonstrated a high percentage of satisfaction:
77% of consumers experienced beneficial effects within the first 15 days of consumption

96% reported significant improvement of intestinal comfort
More recently, in January 2020, the International Journal of Colorectal Disease documented an independent study confirming S.cerevisiae CNCM I-3856's efficacy for abdominal pain relief and bowel habits improvements.4 The study followed 100 volunteers with IBS according to ROME III criteria. The yeast probiotic supplementation (two capsules of 2.109 CFU per day) was taken in addition to standard treatment (including antidiarrheal, laxative and antispasmodic) for the first two weeks and then taken alone for six weeks. The abdominal pain score was reduced by 21% after four weeks and 26% after eight weeks (scores reported in the general IBS population, in comparison vs. placebo). A significant improvement in stool consistency was also reported after four and eight weeks (vs. placebo) in the IBS population with predominant constipation and the IBS population with predominant diarrhea. Similar improvements were reported in the IBS population with mixed bowel habits. Over the second month of S.cerevisiae CNCM I-3856 supplementation, stool consistency was classified as "normal."
S.cerevisiae CNCM I-3856 has been tested and proven safe to consume, and research has shown that its consumption was well tolerated and did not induce any significant adverse event or habituation in people who participated in the various studies, approximately equal to 1,700 individuals. A safe solution that helps thousands of people all over the world each year, S.cerevisiae CNCM I-3856 is compatible with the most common dietary restrictions: it is gluten and lactose free, non-GMO, as well as Halal and Kosher certified.
Functional gastrointestinal disorders can greatly alter people's quality of life in many ways, and providing a safe treatment seems a priority. Yeasts are increasingly favored for their probiotic benefits.  The well-researched beneficial live yeast S.cerevisiae is an effective and long-term solution for gastrointestinal symptoms.
Elodie Ruffin graduated with master's degrees in both scientific human physiology and marketing, and she has more than 14 years of experience in the field of human health and nutrition. Ruffin spent seven years as a marketing brand manager for a dietary supplement company and joined Gnosis by Lesaffre in 2012, where she is currently the probiotic yeast and bacteria manager. She provides support to nutrition market customers and shares Lesaffre's expertise in biotechnology, with a focus on probiotics.
References
1 De Chambrun GP et al. "A randomized clinical trial of Saccharomyces cerevisiae versus placebo in the irritable bowel syndrome." Dig Liver Dis. 2015;47(2):119-124.
2 Spiller R et al. "Randomized double-blind placebo-controlled trial of Saccharomyces cerevisiae CNCM I-3856 in irritable bowel syndrome: improvement in abdominal pain and bloating in those with predominant constipation." United European Gastroenterol J. 2016;4(3):353-362.
3 Cayzeele-Decherf A et al. "Saccharomyces cerevisiae CNCM I-3856 in irritable bowel syndrome: an individual subject meta-analysis." World J Gastroenterol. 2017;23(2):336.
4 Gayathri R et al. "Efficacy of Saccharomyces cerevisiae CNCM I-3856 as an add-on therapy for irritable bowel syndrome." Int J Colorectal Dis. 2020;35(1):139-145.
Subscribe and receive the latest insights on the healthy food and beverage industry.
Join 47,000+ members. Yes, it's completely free.
You May Also Like
---