Probiotic Benefits for Athletes
Probiotic Benefits for Athletes
Well-documented probiotic strains and combinations can benefit sport nutrition and help restore an impaired immune response and/or digestive health.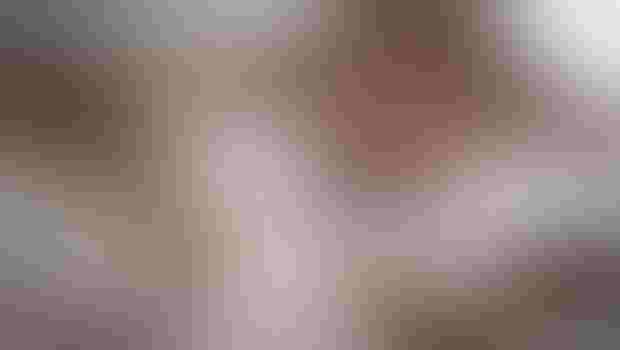 What do immunity, gastrointestinal (GI) health and stress have in common? They are all linked to the gut microflora, and can be addressed at some level by probiotics. What else? All these issues are commonly shared by sportsmen and women. When exercise gains in intensity, it can induce physiological perturbations in immune, respiratory tract and gut health. These can lead to increased respiratory tract disorders and infection risks, increased GI infections and discomfort. These can further impact performance, endurance or overall well-being. Recent research on sport-induced disorders and probiotic mechanisms of action show the beneficial microorganisms could help athletes.
Restoring the Immune Response
Both cellular and humoral immune responses (secretion of IgA [immunoglobulin A] and antimicrobial protein and increased granulocyte activity) can undergo acute and chronic changes during intense exercise. It appears people are more prone to bacterial and viral infections following intense training. This phenomenon, called the "window of immunosuppression," can last for up to 72 hours.1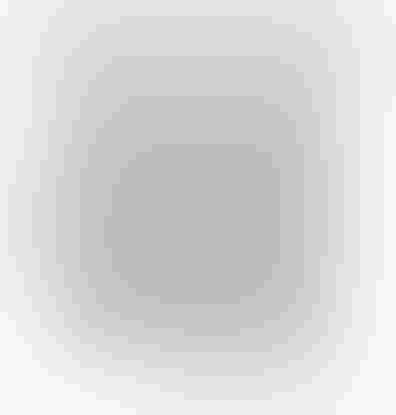 As the gut harbors over 60 percent of the body's immune cells, probiotics are increasingly documented for their benefits on the immune response. Both mechanistic and clinical evidence indicate their potential to modulate and restore a normal immune response. This can apply to sport nutrition, when immune response is sub-optimal. For example, pre-clinical studies and a clinical trial in fatigued athletes showed the probiotic Lactobaillus helveticus Lafti® L10 (from Lallemand Health Solutions) has the ability to restore a lowered immune response in fatigue athletes.2 The level of interferon gamma (IFN-γ) in saliva also increased in athletes, indicating improved mucosal protection. The results of this study were correlated with previous unpublished in vivo studies whereby L. helveticus LAFTI L10 induced the production of IFN-γ; in challenged animals.
Protecting the Upper Respiratory Tract
Impaired immunity combined with hyperventilation that naturally occurs during exercise contribute to a higher susceptibility to upper respiratory tract infections (URTIs) in sportsmen and women. Hyperventilation induces mechanical damages to the respiratory tract, resulting in inflammation, asthma-like symptoms, runny nose, fatigue and ultimately fever, representing 30 to 40 percent of reported URT disorders in athletes.3,4 URT disorders are a common cause for missing a training or even a competition, and can strongly affect performance. Hence, prevention is key, especially in winter or around a competition or important event.
Based on their immune-boosting effects, probiotics are good candidates to help protect against URTIs in athletes. Several clinical studies in susceptible patient groups indicate that certain probiotics could contribute to URTI prevention.5 For example, a recent clinical study investigated the benefits of individual probiotic strains on the occurrence of common infections (cold and flu) in stressed subjects (academically stressed students, an acute stress model that can apply to training athletes). It was concluded from this study that: "Daily intake of Bifidobacterium bifidum R0071 provides benefits related to cold and flu outcomes during acute psychological stress."6 More recently, an unpublished clinical trial has been conducted in elite athletes to evaluate the clinical and immunomodulatory effects of L. helveticus LAFTI® L10, indicating positive outcome.
Altogether, these results indicated that specific probiotic strains and strain combinations, documented for their beneficial immune effects, could help address the increased URTI risks linked to training and intense exercise, and help support a well-functioning immune system.
Winning with Your Guts
GI function is also affected during exercise. The body mobilizes its blood supply to the lungs and heart, to the detriment of other organs. For example, the gut's smooth muscles can be deprived from up to 80 percent of their normal blood flow, and thus from sugar and oxygen. This phenomenon can lead to perturbations in gut motility and damages to intestinal epithelial cells increasing gut permeability.7 The exercise-induced GI disturbances are revealed by diarrhea, vomiting and acid reflux that can impair training and performances.
Probiotics are well described for their ability to help balance the intestinal microbial ecosystems, with positive effects on restoring normal gut function and infection prevention. It has been shown that probiotic bacteria can adhere to the gut epithelium, preventing the adhesion of pathogens. Certain strains have the ability to enhance the gut barrier function through various mechanisms. In particular,. helveticus Rosell®-52 (from Lallemand ) has the capability to reinforce the gut barrier by strengthening the tight junctions between epithelial cells, leading to a reduced infection incidence,8 which could be relevant to overcome increased gut permeability. The probiotic yeast S. boulardii also has the ability to communicate with gut lining cells (enterocytes) and help them preserve their integrity and normal metabolism.9 In addition, this probiotic yeast also shows a positive effect on epithelial cells tight junctions.10
GI health and diarrhea prevention are strong areas of clinical evidence for probiotics. The association of L. rhamnosus Rosell®-11 and Lactobacillus helveticus Rosell®-52 is the subject of 16 clinical studies on digestive health, showing benefits in: prevention of antibiotic-associated and acute diarrhea, gastro-enteritis, as well as in the management of irritable bowel syndrome (IBS).11 S. boulardii is the subject of around 80 published clinical trials, indicating its efficacy to prevent GI tract infections or manage IBS. Thus, probiotics appear as valuable strategies to alleviate the impact of exercise on GI functions.
Taking the Stress out of Training
Psychological stress can arise in addition to physiological disorders, for example when overtraining or preparing for a competition. If a certain level of stress can be beneficial to keep oneself competitive and help push the limits, excessive stress can affect exercise and performance and in turn GI health, as we are now aware that the gut is our second brain, leading to abdominal pain or intestinal discomfort.
In recent years, the role of the digestive microflora and probiotic supplementation on the brain-gut axis has gained momentum, and we start to gain a better understanding of the mechanisms involved.12 Two clinical studies indicated that a particular probiotic preparation has the ability to alleviate both the physiological and psychological symptoms of chronic stress.13,14
In conclusion, well-documented probiotic strains and combinations can represent beneficial aids to address sport nutrition and help restore an impaired immune response and/or digestive health.
Morgane Maillard is a food engineer specializing in nutrition (out of AgroSup Dijon, France). Responsible for the product management of the Lallemand Health Solutions' probiotic strains portfolio dedicated to human health, she has been working in the field of probiotics for nearly a decade. Previously Maillard took part in the development of yeast and bacteria-based ingredients for the food and dietary supplement markets. Her areas of expertise include nutrition, marketing, technical support, health ingredients, food supplements and functional food.
References
1. Nieman DC. "Immunonutrition support for athletes." Nutr Rev. 2008 Jun;66(6):310-20. DOI: 10.1111/j.1753-4887.2008.00038.x.
2. Clancy et al. "Reversal in fatigued athletes of a defect in interferon γ; secretion after administration of Lactobacillus acidophilus." Br J Sports Med 2006; 40:351–354.
3. Spence L et al. "Incidence, etiology, and symptomatology of upper respiratory illness in elite athletes." Med Sci Sports Exerc. 2007 Apr;39(4):577-86.
4. Bermon S. "Airway inflammation and upper respiratory tract infection in athletes: is there a link?" Exerc Immunol Rev. 2007;13:6-14.
5. Cazzola M et al. "Efficacy of a synbiotic supplementation in the prevention of common winter diseases in children: a randomized, double-blind, placebo-controlled pilot study." Ther Adv Respir Dis. 2010 Oct;4(5):271-8. doi: 10.1177/1753465810379010.
6. Langkamp-Henken B et al. "Bifidobacterium bifidum R0071 results in a greater proportion of healthy days and a lower percentage of academically stressed students reporting a day of cold/flu: a randomised, double-blind, placebo-controlled study." Br J Nutr. 2015 Feb 14;113(3):426-34. DOI: 10.1017/S0007114514003997.
7. Van Wijck K et al. "Exercise-induced splanchnic hypoperfusion results in gut dysfunction in healthy men." PLoS One. 2011;6(7):e22366. DOI: 10.1371/journal.pone.0022366.
8. Sherman PM et al. "Probiotics reduce enterohemorrhagic Escherichia coli O157:H7- and enteropathogenic E. coli O127:H6-induced changes in polarized T84 epithelial cell monolayers by reducing bacterial adhesion and cytoskeletal rearrangements." Infect Immun. 2005 Aug;73(8):5183-8.
9. Kelesidis T, Pothoulakis C. "Efficacy and safety of the probiotic Saccharomyces boulardii for the prevention and therapy of gastrointestinal disorders." Therap Adv Gastroenterol. 2012 Mar;5(2):111-25. DOI: 10.1177/1756283X11428502.
10. McFarland LV et al. "Systematic review and meta-analysis of Saccharomyces boulardii in adult patients." World J Gastroenterol. 2010 May 14;16(18):2202-22.
11. Foster LM, Tompkins TA, Dahl WJ. "A comprehensive post-market review of studies on a probiotic product containing Lactobacillus helveticus R0052 and Lactobacillus rhamnosus R0011." Benef Microbes. 2011 Dec 1;2(4):319-34. DOI: 10.3920/BM2011.0032.
12. Dinan TG, Stanton C, Cryan JF. "Psychobiotics: a novel class of psychotropic." Biol Psychiatry. 2013 Nov 15;74(10):720-6.
13. Diop L, Guillou S, Durand H. "Probiotic food supplement reduces stress-induced gastrointestinal symptoms in volunteers: a double-blind, placebo-controlled, randomized trial." Nutr Res. 2008 Jan;28(1):1-5. DOI: 10.1016/j.nutres.2007.10.001.
14. Messaoudi M et al. "Assessment of psychotropic-like properties of a probiotic formulation (Lactobacillus helveticus R0052 and Bifidobacterium longum R0175) in rats and human subjects." Br J Nutr. 2011 Mar;105(5):755-64. DOI: 10.1017/S0007114510004319.
Subscribe and receive the latest insights on the healthy food and beverage industry.
Join 47,000+ members. Yes, it's completely free.
You May Also Like
---