Indulgent Dairy of the Future: The Next Big Thing for Consumers
Indulgent Dairy of the Future: The Next Big Thing for Consumers
Creamy, full and indulgent yogurts are a hit across the globe, but dairy product manufacturers need to address taste, fermentation and mouthfeel in order to achieve business success.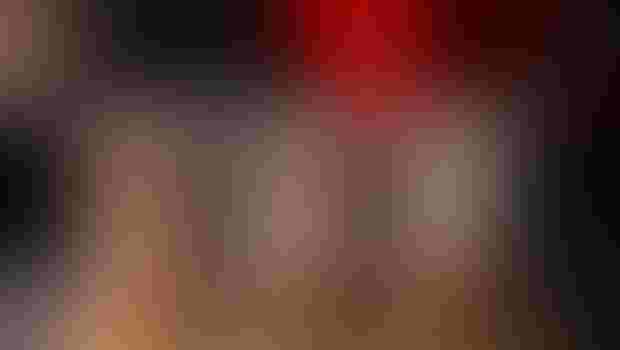 In recent years, indulgent and creamy yogurt options have become increasingly popular and now stand out as one of the favorite dairy segments among consumers. Icelandic (Skyr), Greek and Australian-style yogurts are thick, high in protein, full-flavored and can be low or full fat: they offer it all. Today, consumers prefer what they perceive as natural products, with an inclination toward fewer and simpler wholesome ingredients that, if possible, have a natural, intrinsic health benefit. However, while the increase was placed on no/fewer calories a few years ago, consumers are now looking for flavors and creamy textures, which implies a higher fat content. Dairy manufacturers are always looking for existing ways to bring innovation into their product portfolios. Indulgent yogurts provide the perfect opportunity to create diverse products that address growing consumer preferences.
Indulgent Yogurts: an Industry Buzzword
When it comes to understanding the yogurt market, one thing is clear—yogurt's amazing versatility in taste, health and convenience is what makes it highly relevant to consumers today. Indulgent and creamy yogurts have been on the rise for a decade in the worldwide food and drink industry. While Greek yogurt only made up 1 percent of the sales a decade ago, it now contributes to more than half of yogurt sales in the United States. The new focus on protein consumption has led to a spike in the sales of Greek yogurt, which sits on the shelves alongside low-fat options and yogurts containing substances to help lower cholesterol.
Other styles of indulgent yogurts are also challenging Greek yogurt's market share. Icelandic yogurt (Skyr) is much higher in protein and calcium, and lower in sugar and carbohydrates compared to conventional yogurt. In addition, Australian and dessert-style yogurts have become popular today as consumers' perceptions of whole milk and fat continue to evolve.
Although New York is known as "the capital of yogurt," the United States is not the only country that has experienced a substantial growth in this segment. Europe is also showing a renewed interest in creamy and indulgent yogurts. Based on the broad and expandable appeal of Greek yogurt, dairy manufacturers are being encouraged to innovate and offer a new array of alternatives to their customers. For instance, the introduction of Greek frozen yogurt in Europe has gained popularity among consumers, and it could have a particular appeal for men, given its high protein content.
The Next Big Thing for Dairy Consumers
On the consumer side, creamy options and indulgent yogurts have not only helped consumers to expand their yogurt consumption per capita, but more importantly, broadened their yogurt palates and opened their minds to new types. Whether consumed for breakfast, as a snack or dessert, consumers love it. Besides being natural and authentic, other reasons behind the craze are its creamy and thick texture and an indulgent character, which helps maintain a feeling of satiety for longer. Greek yogurt, for instance, because it is rich in protein and calcium, is ideal to make young consumers healthier and stronger, by supporting in their growth. Similarly, it can help elderly people in maintaining good bone health.
Versatility is one of the reason behind its rise. Some consumers prefer Greek yogurt as a savory ingredient, as a replacement for sour cream accompanying nachos for example. Others prefer it with hummus to increase the protein content in the meal. For some, it still remains a sweet pleasure which can be easily integrated into a range of other ingredients, such as cereals, fruits and honey for an optimum mouthfeel experience. Each consumer is different, reinforcing the need for dairy manufacturers to distinguish their product lines with unique taste. Flavors remain the main reason behind purchasing—according to a DSM consumer survey, 50 percent of the U.S. respondents bought yogurt for its great taste. Just over 40 percent of them picked the product for its gastrointestinal (GI) health benefits, 37 percent for strengthening bones, and 27 percent for its high protein content.
Addressing Production Challenges with High-Quality Tailored Solutions
Innovation is key for the dairy industry to be able to quickly create products that stand out from competition and set the trends. Yogurt producers need high-quality ingredients with specific and proven efficiencies that will support them in differentiating their offering. Producing indulgent and creamy products also requires specific processes, as textures and flavors become a priority. Well characterized and selected cultures are particularly important when it comes to the fermentation stage (between 38 to 42 C) of indulgent yogurt production since high-protein yogurts require a concentration step before or after fermentation. When the concentration step is before fermentation, the culture needs to have specific characteristics to ferment within the factory requirements, despite the high buffering capacity. For concentration after fermentation, the main challenge is maintaining a stable pH level during the process to develop a good yield and not develop an acidic flavor. This step can last more than three hours, hence the need to use bigger vats with this technology. The shelf-life stability in terms of taste and texture is also an important criteria for the selection of cultures in North America, as yogurt shelf life can take up to 60 days.
Another challenge is to produce an appealing, yet low-fat product with the same characteristics of a full-fat yogurt. This is particularly important for today's consumers who are increasingly eager to see creamier products with smooth texture. As their demand dramatically varies in terms of flavor, producers need reliable solutions that help them in creating an appealing and stable product with authentic taste.
As global marketing manager for cultures at DSM Food Specialties (dsm.com/food), Mark Fahlin is focused on the marketing development and innovation in the fresh fermented milk product space. He has 20 years of experience in the food industry in marketing and general management from both a B2C and B2B perspective. He is described as a creative general manager, entrepreneur and marketing strategist with a Fortune 500 background and on-the-ground international experience.
Subscribe and receive the latest insights on the healthy food and beverage industry.
Join 47,000+ members. Yes, it's completely free.
You May Also Like
---