Immune health: Gut check
Immune health: Gut check
The gut is involved in a large percentage of immune function in limiting and dealing with foreign invaders within the body.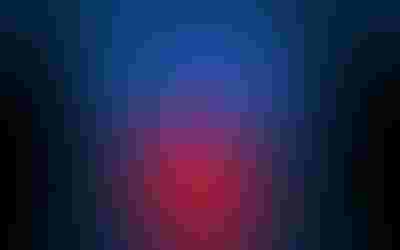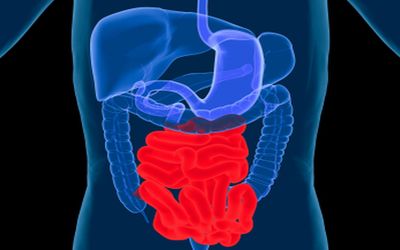 Between 70 and 80% of immunity is mediated in the gut. As part of the group of membranes that comprise the innate immune response, which enacts nonspecific actions toward pathogens, the gastrointestinal system and its mucosa, enzymes and microflora participate in limiting and dealing with invaders to the body.
Immune cells (including inflammatory compounds) and pathogens/antigens tend to be protein-based, and protease enzymes can help control the levels of these components by breaking them down at certain times. For instance, bromelain from pineapple has demonstrated anti-inflammatory and anti-cancer properties, according to a 2010 review.1
Probiotics are known for blocking bacteria from adhering to gut receptors, but they also affect both innate and adaptive immunity by triggering production of antibodies, T cells and NK cells. Many 2010 study reports have added to the evidence showing such probiotic actions can produce beneficial immune health results.
A 2010 study conducted at Creighton University School of Medicine, Omaha, found Lactobacillus rhamnosus GG is safe and efficacious in preventing ventilator-associated pneumonia (VAP) in a select, high-risk ICU population.2 Researchers noted not only did enteral probiotic supplementation correlate with fewer VAP infections, but patients treated with probiotics had significantly less Clostridium difficile-associated diarrhea than patients treated with placebo, and had fewer days of antibiotics prescribed for VAP and for C. difficileassociated diarrhea.
A collaboration between Luigi Sacco Hospital, Milan, Italy, and the University of Milan reported supplementation with either Bifidobacterium bifidis BB-12 and Lactobacillus casei 431 (both from Chr. Hansen) increased antibody response to influenzasuch responses in a vaccination model have been identified by experts as being the best marker currently available to evaluate the human immune response.3 Researchers from Finland added controlled administration of BB-12® may reduce URIs in children.4 The double blind, placebo-controlled study in 109 newborns showed supplementation with 10 billion colony forming units (CFUs) resulted in fewer incidences of URIs compared to babies in the control group.
The young have proven worthy immune research subjects, as three months of supplementation with a synbiotic preparation (Lactobacillus helveticus R0052, Bifidobacterium infantis R0033, Bifidobacterium bifidum R0071, and fructooligosaccharide [FOS]) for three months decreased the risk of occurrence of common infectious diseases in children and limited the risk of school day loss.5 The randomized, double blind, placebo-controlled, multicenter study was conducted in 135 young school-age children (3 to 7 years old) during a winter period and involved supplementation with either ProbioKid (n=62), from Institut Rosell, or a placebo (n=73). Results showed the relative risk reduction was a significant 25% in the probiotic group compared to the placebo group.
Synbiotics were also the focus of a 2010 report on research conducted by scientists from Johns Hopkins Bloomberg School of Public Health, Baltimore, and Annamalai University, Chidambaram, India.6 In the community-based, double-masked, randomized controlled trial, children 1 to 3 years of age were randomly assigned to receive either control milk (n = 312) or milk fortified with 2.4 g/day of prebiotic oligosaccharide and 19 million CFU/d of probiotic Bifidobacterium lactis HN019 (n = 312). Incidence of dysentery episodes decreased by 21%, pneumonia by 24% and severe acute lower respiratory infection (ALRI) by 35% in the intervention group, compared to controls. Further, children taking the synbiotic milk had a 16% and 5% reduction in days with severe illness and high fever, respectively.
Most children receive their first immune boost from their mothers via mothers milk, which contains many immune compounds. As a supplement, bovine colostrum (mothers milk from cows) offers similar nutrients and compounds, including proline-rich polypeptides (PRPs) that function as signaling peptides produced by activated macrophages and activated T-cells. PRPS, also known as colostrinins, are thought to contain active peptides that impact immune cytokines such as IFN or interferon.
Research presented at the 2007 American Academy of Allergy, Asthma & Immunology (AAAAI) annual meeting in San Diego showed PRPs from colostrum modulated cytokines in 62 allergy patients after supplementation via throat spray used every four hours for seven days. All subjects showed significant-to-moderate relief from both seasonal, food and other allergy symptoms.
In 2010, a study conducted by NIS Labs revealed an extract from colostrum whey (as Immunel, from Sterling Technology) rapidly improved immune defense mechanisms in human subjects. Specifically, the double blinded, randomized, placebo-controlled, cross-over human clinical pilot study found Immunel supplementation improved activation and function of immune cells participating in anti-bacterial and anti-viral defense mechanisms, and improved phagocytic activity and immune surveillance by NK cells. The researchers noted the effect was most pronounced between one and two hours after supplementation.
PRPs from fish protein hydrolysate are also proving effective, with research results showing supplementation improved intestinal mucosal-based immunity by increasing circulating IgA, supporting the synthesis of key cytokines and helping maintain optimal Th1/Th2 balance. While this ingredient (as Peptibal®, from Innovactiv) has been studied in animals, a recent human trial confirmed immunomodulatory benefits in healthy adults. The randomized, double blind, placebo-controlled study was conducted at Laval University, Quebec, and involved 47 healthy adults (22 men, 25 women) receiving either 300 mg/d Peptibal or placebo for 28 days. Blood and saliva sampling occurred at baseline, 14 days and 28 days to assess IgA levels. Compared to placebo, Peptibal increased IgA levels in men by 17% after just 14 days, maintaining the increase through the end of the 28-day period. The results in women were less consistent, as IgA is typically lower in women and is influenced by hormonal cycles.
For infants on bottle formula, the inclusion of essential fatty acids (EFAs) such as docosahexaenoic acid (DHA) and arachidonic acid (ARA) may experience improved immunity, including respiratory health, according to research from the Retina Foundation of the Southwest.7 Infants receiving a routine cow's milk formula supplemented with DHA and ARA (as Enfamil® LIPIL®, from Mead Johnson Nutrition) within the first week of life through month 12 were reviewed by nurses for URI, wheezing, asthma, bronchiolitis, bronchitis, allergic rhinitis, allergic conjunctivitis, otitis media, sinusitis, atopic dermatitis (AD) and urticaria. The DHA/ARA-fortified formula group had significantly lower odds for developing URI, wheezing/asthma, wheezing/asthma/AD or any allergy, while the control formula (no DHA or ARA) subjects experienced a shorter time until first diagnosis of URI, wheezing/asthma or any allergy.
A refined whey extract derived from bovine milk via a proprietary process contains more than 60 important immune communication peptides and other molecules occurring in natural balance. This lacteal complex, Ai/E10®, from Health Technology Resource, is produced by administering specific antigens in the teat canals of cows, which then produce an array of compounds that can engage and deal with the antigens; these include defensin, granulysin, IPSF, lactoferrin, cathelicidin, transfer factors, granulins, perforins, chemokines, minicytokines and GMCSF.
 In unpublished studies conducted at the University of Arizona, Tucson, Ai/E10 demonstrated an ability to modulate various aspects of immune function. In one trial, 20 adults (aged 20 to 61 years) received either 200 mg Ai/E10 or placebo capsules three times per day for 15 days, and blood draw and analysis were completed before and after the intervention period. Seven of 10 Ai/E10 subjects had significant increases in NK cells, TNF and phagocytic index (PI) or macrophage activity. Five of 10 control subjects had TNF increases, four had PI increases, and four had PI increases.
In another Arizona trial in 12 adults (mean age of 43 years), 100 mg Ai/E10 three times per day significantly elevated NK cell activity from baseline levels. There was also a significant reduction in the numerical value average of symptoms per participant from the baseline, when comparing the average from the beginning and the end of the study.
References
1. CHobotova K et al. Bromelain's activity and potential as an anti-cancer agent: Current evidence and perspectives. Cancer Lett. 2010 Apr 28;290(2):148-56.
2. Morrow LE at al. Probiotic Prophylaxis of Ventilator-associated Pneumonia. Am J Respir Crit Care Med 2010;182:1058.
3. Probiotic strains BB-12® and L. casei 431® increase the immune response to an influenza vaccine: A randomized, double-blind, placebo-controlled study. Presented on Oct. 28, 2010 at the 2nd World Congress on Immunity Ingredients, Malta.
4. Taipale T et al. Bifidobacterium animalis subsp. lactis BB-12 in reducing the risk of infections in infancy. Br J Nutr. 2010 Sep 24:1-7. Published online ahead of print.
5. Cazzola M et al. Efficacy of a synbiotic supplementation in the prevention of common winter diseases in children: a randomized, double-blind, placebo-controlled pilot study. Ther Adv Respir Dis. 2010 Oct;4(5):271-8.
6. Sazawal S et al. Prebiotic and Probiotic Fortified Milk in Prevention of Morbidities among Children: Community-Based, Randomized, Double-Blind, Controlled Trial. PLoS One. 2010 Aug 13;5(8):e12164.
7. Birch EE et al. The Impact of Early Nutrition on Incidence of Allergic Manifestations and Common Respiratory Illnesses in Children. J Pediatr. 2010 Jun;156(6):902-6, 906.e1.
Subscribe and receive the latest insights on the healthy food and beverage industry.
Join 47,000+ members. Yes, it's completely free.
You May Also Like
---