Enzyme Innovation for Dietary Supplements
Enzyme Innovation for Dietary Supplements
Enzyme innovation is occurring within claims communication, delivery forms, research techniques and personalized nutrition.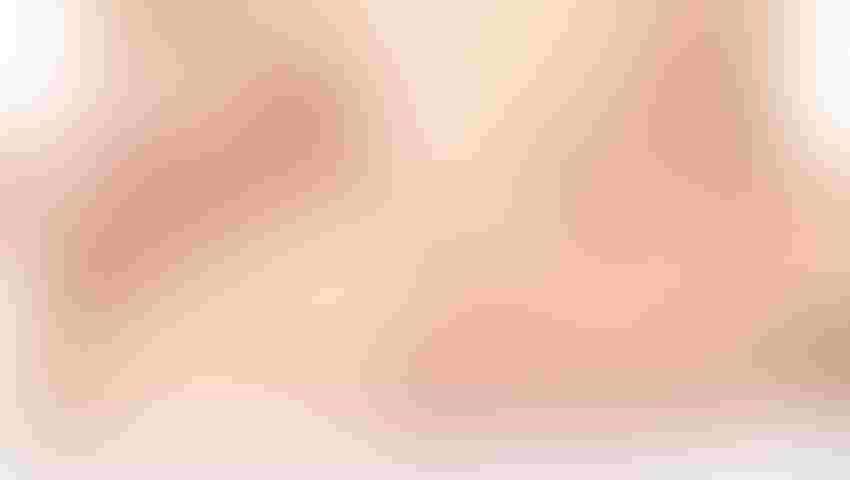 In today's world where consumers are inundated with information from multiple sources, it can be difficult for them to know what to believe. The world of supplements continues to grow at a steady pace, and consumers are learning more about these products. Industry, meanwhile, is delivering fresh ideas, concepts and products, while adhering to the regulations for new dietary ingredients (NDIs) and allowable claims.
Addressing enzyme supplements primarily used as digestive aids, the consumer decision can be complicated by the plethora of enzyme activities in a formula, the names of the enzymes, the activity units, or comprehending the clinical trial data supporting claims on the label. That is by no means to say the consumer cannot grasp the science behind the label; look at what they understand today versus just a few years ago. Terms such as "bioavailability," "intolerance" and "digestive health" mean more to the consumer today than any other time in the history of nutrition and food science. But as consumers comprehend aspects of their diet and the relationship to digestion and health, industry is faced with providing innovation and solutions for consumers. Adding to the innovation challenge is the growing number of consumers looking for alternative solutions to prescription medicines.
If we assume the consumer knowledge is increasing, industry must consider the issue of claims and communicating relevant data. A clear line defines claims that can be made for supplements versus pharmaceuticals. Industry has a responsibility to adhere to the labeling regulations or risk losing credibility, which has been called into question over the years. But the issue isn't just following the law. It starts with a clear understanding of data. Many of the "ailments" that can be addressed as supplements are ones that are subjective in nature, often raising questions when evaluating the data. Industry will need to continue to develop quantitative markers for assessing trials to enhance credibility.
Innovation in the form of new ingredients is another path forward. New ideas can be restricted by the Dietary Supplement Health and Education Act of 1994 (DSHEA) and limited paths for bringing new ingredients (NDI or GRAS [generally recognized as safe]) to the market. Speaking from the enzyme perspective, issues of specificity may be one way around the need for totally new ingredients. Many formulators are often faced with the questions like "does my current supplement work if I switch to a ketogenic diet?" The answer lies in the testing. A lab assay for lipase activity may answer the question of how fat is digested in the body, or how it applies to the general population. One way to possibly approach this is through stomach digestion models.
At a recent Biotechnology Innovation Organization (BIO) meeting, at least three universities were marketing their models for use in digestion studies. New approaches like this may be able to shed light on the efficacy and mechanisms involved in digestion of foods and how the nutritional needs of various consumer groups (seniors, compromised or intolerances) may benefit from targeted enzyme solutions.
The "personalized nutrition" approach is gaining more publicity across the spectrum of supplements and can be applied to enzyme therapies as well. It is possible today to formulate efficient, cost effective products that address specific diet types such as high protein (like Paleo diets), high carb and ketogenic diets. However, much of the data is based on traditional hydrolysis curves in the lab, and adding as much activity per capsule as possible. If one could combine the power of the digestion models with the biochemical optimums for the various enzymes, formulas could be screened effectively for dose response based on the diet type. They could also be optimized for a substrate based diets (vegan or high protein diets).
Another area of innovation is investigating new applications of existing enzymes for specific nutritional benefits. A lipase, for example, has been shown to reduce serum triglycerides in humans and is under further investigation, according to U.S Patent 9,555,083. This concept can lead developers to ask questions such as, "Can more iron be released from the food during digestion for those allergic to iron supplements or injections thereby addressing anemic patients?" Keeping in mind the line between supplements and pharma, perhaps many of these nutritional deficiency issues could be addressed with enzymes.
Lastly, the issue of genetic engineering may play a critical role in providing future innovation to the supplement industry. Enzymes, as proteins, are not genetically engineered. Their host organism may be, but the industry goes to great lengths to ensure proteins made from those organisms are safe (Jrnl Industrial Biotech; 2016 Oct;12(5)). The power of the tools available through biotechnology can have a tremendous impact on cost, specificity of an enzyme and manufacturing efficiency. While today's consumer may not understand what biotechnology can do, as we discover more solutions enzymes can provide, the education of the consumer is paramount so they can be presented an unbiased, data based approach on which to base their decisions.
Chris Penet is vice president at BIO-CAT, where he oversees the strategic planning, research and regulatory departments. Prior to BIO-CAT, Penet had a 20-year tenure with Genencor International (now DuPont) holding several positions including global industry manager for the Food and Specialty Enzymes business unit. Penet earned his master's degree in food science from the University of Georgia and holds several patents in enzyme applications. He serves on the Virginia Biotechnology Association Board of Directors, the Strategic Planning Committee for the Enzyme Technical Association and is a member of the Biotechnology Division of the Institute of Food Technologists.
Subscribe and receive the latest insights on the healthy food and beverage industry.
Join 47,000+ members. Yes, it's completely free.
You May Also Like
---