Emerging Research Supports Probiotics for Brain Health, Womens Health, More
Emerging Research Supports Probiotics for Brain Health, Womens Health, More
Research is helping expand the breadth of science behind the many targeted health areas potentially benefiting from probiotics.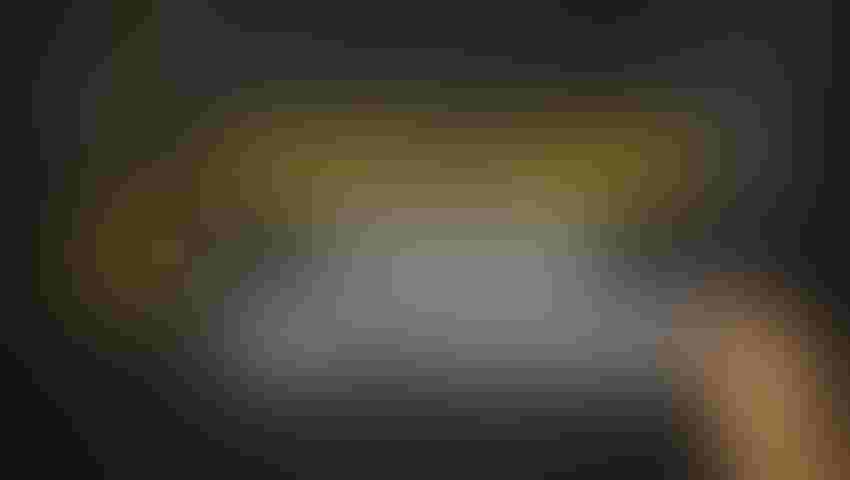 It's said the human gut is host to more than 100 trillion microbial cells,1 and that these cells influence human physiology, nutrition, metabolism and immune function.
Keeping this community of bacteria thriving and balanced can promote a host of health benefits; among the most well-known is digestive health. However, as research on gut microbiota and its role in health expands, its impact beyond the gut is becoming more prevalent.
According to Mal Evans, DVM, Ph.D., scientific director, KGK Synergize, emerging areas for research and application involving microbial equilibrium "are ongoing and have been identified for the nervous system, gut-brain axis, the gut-muscle axis, myocardial infarction and gut-brain behavior, to name a few."
Not surprisingly, these are also emerging areas of research for probiotics. Probiotics are live bacteria intended to promote a healthy bacterial community in the gut. Therefore, it's easy to see why emerging research is linking probiotics to a variety of health benefits beyond well-known effects in the areas of digestive and immune health. While digestive health is still the most extensively researched health benefit related to probiotics consumption, probiotics are being studied for their effects on areas such as women's health, brain health and skin health, and research is even exploring the role of probiotics in sports nutrition. 
Bérengère Feuz, marketing group manager for Lallemand Health Solutions, cited research showing the effects of Lallemand's Probio'Stick® formula in the areas of stress and anxiety. The formula alleviated gastrointestinal (GI) symptoms linked to stress, in particular nausea/vomiting and abdominal pain in chronic stress sufferers,2 and in a different study, alleviated psychological signs of stress and anxiety.3 The latter study relied on a wide range of psychological self-assessment tests, as well as a biomarker for stress and anxiety (urinary free cortisol). Results showed the formula's beneficial effects on general signs of anxiety and depression.
In the realm of women's health, probiotic research is also seeing positive results. A single blind, cross-over study published in 2015 showed the addition of Lactobacillus plantarum 299v (LP299v) to an iron-containing fruit drink can increase absorption by approximately 50 percent when administered to healthy women of reproductive age.4
Click the following link to dive into new research supporting the effects of probiotics in emerging areas by reading the complete article, "Probiotics: From Guts to (Healthy) Glory."
And don't miss out on the one-day Probiotics Marketplace event, Wednesday, April 27, from 10 a.m. to 6 p.m. at the Orlando World Center Marriott. The gathering precedes Ingredient Marketplace, April 28 and 29.
As one of the fastest-growing areas of the health and wellness industry, probiotics have never been hotter. Some of the afternoon programming focuses on meeting consumer demand in the probiotics marketplace. Speakers include:
• Dr. Ralf Jaeger, Increnovo, on finding the right ingredients to fill consumer desires
• Ross Pelton, Essential Formulas Inc., on delivering efficacious, consumer-friendly products
• Maria Marco, UC Davis, on the state of the research around probiotics
Separate registration is required for Probiotics Marketplace, and a special advanced rate is guaranteed until April 22. Reserve your spot today.
Article References:
1Guinane et al. "Role of the gut microbiota in health and chronic gastrointestinal disease: understanding a hidden metabolic organ." Therap Adv Gastroenterol. 2013 Jul;6(4):295–308.
2Diop et al. "Probiotic food supplement reduces stress-induced gastrointestinal symptoms in volunteers: a double-blind, placebo-controlled, randomized trial." Nutr Res. 2008 Jan;28(1):1-5. DOI: 10.1016/j.nutres.2007.10.001.
3Messaoudi et al. "Assessment of psychotropic-like properties of a probiotic formulation (Lactobacillus helveticus R0052 and Bifidobacterium longum R0175) in rats and human subjects. Br J Nutr. 2011 Mar;105(5):755-64.
4Hoppe et al. "Probiotic strain Lactobacillus plantarum 299v increases iron absorption from an iron-supplemented fruit drink: a double-isotope cross-over single-blind study in women of reproductive age." Br J Nutr. 2015 Oct 28;114(8):1195-202. DOI: 10.1017/S000711451500241X.
Subscribe and receive the latest insights on the healthy food and beverage industry.
Join 47,000+ members. Yes, it's completely free.
You May Also Like
---