Challenging Economic Climate No Threat to Probiotics
Challenging Economic Climate No Threat to Probiotics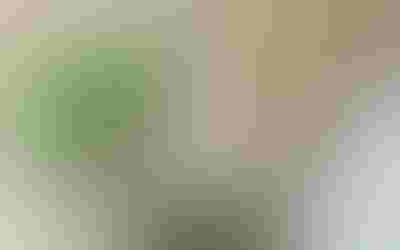 Year-on-year volume growth of probiotic cultures remained remarkably buoyant during the 2006 to 2011 review period, despite the recession, achieving a global compound annual growth rate (CAGR) of 9 percent.
Global sales of probiotic supplements, yogurt and juice amounted to US$28 billion in 2011. This excludes sales of sour milk drinks, worth US$6.6 billion, and is comparable to the global value of organic food and beverages, at US$26 billion. Pro/prebiotic spoonable yogurt drove growth between 2006 and 2011, while pro/prebiotic drinking yogurt generated the strongest sales, amounting to US$14 billion. Probiotic supplements accounted for 10 percent of global probiotic sales.
Probiotic supplements emerged as the third fastest growing supplement globally in 2011, with value growth of 12 percent, behind vitamin D and protein powder. In that year, probiotic supplements grew twice as fast as non-probiotic supplements, achieving a growth rate close to the all-time high seen in 2007.
Global sales of probiotic supplements were chiefly driven by the United States in 2011, with value sales increasing by an impressive 22 percent to US$769 million. Avid new launch activity from high-profile players is lending heightened credibility and gravitas to the category. In September 2011, for example, pharmaceutical giant Pfizer Inc. launched its new ProNutrients line of advanced supplements in the United States, including ProNutrients Probiotic. The product, which comes in a convenient powder format, features explicit immune health" and digestive balance" claims on its packaging.
In June 2012, Nestlé announced that it was to introduce Gerber Soothe Colic Relief Drops, featuring the proprietary strain Lactobacillus reuteri Protectis, later this year. This probiotic supplement is aimed at breastfeeding mothers whose babies suffer from colic. According to the company, colic is caused by a bacterial imbalance in the infants digestive system, and the supplement has been shown to reduce crying time in colicky babies by 50 percent. The Gerber brand ranks second in U.S. baby food with a 25-pecent value share.
Swedish probiotic ingredients maker ProGaia market the drops, which are so far available in 51 countries. Euromonitor International statistics show global value sales of pediatric vitamins and dietary supplements increased by 65 percent during the 2006 to 2011 review period, leading growth in the vitamins and dietary supplements market overall. Probiotic dietary supplements, which are deemed free of side effects and  safe to take for even very young children, have a bright future.
Brazil and China Lead Pro/Prebiotic Yogurt Growth
According to Euromonitor Internationals ingredients data, China is the leading consumer of probiotic cultures, registering 15,245 tons in 2011, which equates to one-quarter of the global average. During the 2006 to 2011 review period, volume sales soared by 178 percent in China and 128 percent in Brazil.
Hence, it is no surprise that the emerging markets of Brazil and China generated the strongest gains in absolute terms in pro/prebiotic yogurt in 2011, with Brazil alone growing by nearly US$500 million.
In Brazil, the success of Danones Activia brand has contributed to further investment in products with a digestive-health positioning. Danone introduced Activia in 2004, and it remains the outright leader. However, other products were introduced to compete with Activia, such as Lective from Bertin and Plenus from Cooperativa Central dos Produtores Rurais de Minas Gerais.
Sales of pro/prebiotic yogurt in Brazil are mainly centered on drinkable yogurt, available in 900-gram and 1-liter bottles, due to lower unit prices compared to spoonable yogurt. Danone was one of the companies that decided to stamp the price on the packaging/label of yogurts with the aim of getting retailers to boost volume sales.
In mainland China, Danones Activia was relaunched in 2009. Danone originally entered China in the 1990s via a series of joint venture agreements, but due to a series of disputes with its local partners, production ceased in early 2008. The companys decision to relaunch Activia, this time without cooperation from local partners, has been lifting the performance of the entire pro/prebiotic spoonable yogurt category. However, the brands share is still relatively low, accounting for just 1.6 percent of yogurt retail value sales in China in 2012, according to Euromonitor Internationals latest projections.
Increased Spread and Strain/Condition-Specific Targeting
Moving beyond yogurt, numerous other food and drink products have been fortified with pro/prebiotics, with the three most important continuing to be juice, gum and milk formula.
Building up a baby's immune system function by adding probiotics, prebiotics and fatty acids has been a key strategy used to differentiate milk formula brands, especially in developed markets, during the last few years.
Both the top two players in the baby food category, Nestlé and Danone, have extended their portfolios with the addition of functional ingredients, such as pre/probiotics, to their core ranges. Nestlé's Nidina Premium Excel and Danone's Aptamil highlight on their labeling the beneficial effect of prebiotics, stating daily consumption of prebiotics "contributes" to building good bacteria (probiotics) in the intestines. This claim, however, stops short of establishing a clear and direct link between prebiotic content and the improvement of gut health to avoid a collision with recently established EFSA guidelines on the subject. Alongside the aforementioned dietary supplement in drop format, Nestlé also plans to launch Gerber Good Start Soothe infant formula in the United States later in 2012, expanding its probiotic product portfolio even further.
In the beverages realm, probiotic fruit/vegetable juice is led by Scandinavian brand ProViva, acquired from Skånemejerier AB by Danone in 2010. The company recorded global sales of US$107 million in 2011, up from US$80 million in 2006. ProViva is also present in sports drinks in Sweden, with sales reaching US$7 million in 2011.
Promising recent developments in probiotic juice include the strain Lactobacillus Casei 431, which, according to Chr. Hansen, is the first probiotic specifically developed for juice and juice drinks."
Besides striving for increased category penetration, another important step for probiotics players, particularly in packaged food and beverages, is to start educating consumers that not all probiotics are created equal. So far, the industry has relied largely on a blanket digestive health" positioning while doing relatively little to promote the fact that probiotic efficacy is both condition- and strain-specific. As marketing strategies and positionings become more sophisticated, Euromonitor expects to see a much more tightly targeted approach driving probiotic growth.
Ewa Hudson heads health and wellness foods and beverages research at Euromonitor International , which she joined in March 2003. Hudson is responsible for working with the international client base of Euromonitors online Health and Wellness Foods and Beverages Passport. Before joining Euromonitor, she worked as a senior analyst for Snapshots International overseeing consumer market research for Eastern Europe, the UK and United States. Hudson has a masters degree in economics from the University of Poznan, Poland, and studied post-graduate marketing at the University of Westminster, London.
Find more information on probiotics and other ingredients that support guy health in INSIDER's Digestive Health Content Library.
Subscribe and receive the latest insights on the healthy food and beverage industry.
Join 47,000+ members. Yes, it's completely free.
You May Also Like
---