Among Friends: Converging Gluten-Free and Whole Grain for Optimal Nutrition
Among Friends: Converging Gluten-Free and Whole Grain for Optimal Nutrition
Among Friends Baking Mixes, founded by Lizann Anderson and Suzie Miller, converges gluten-free and whole grain to create nutritious, gluten-free baking mixes.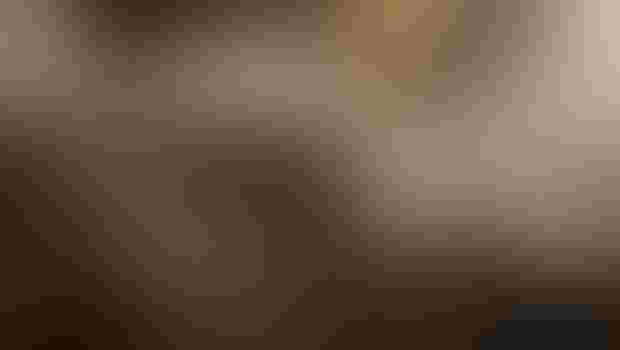 "Work is a blessing"—that was Harold Anderson's creed. Harold was my husband's grandfather, and he had a deep reverence for the land, a passion for farmers and the food they produced, and the bounty of the family table.
In the 1930s, Harold built a grain elevator in Maumee, Ohio, to bring together the fruits of family farms in the region. He risked everything. His venture failed, and he and the country fell into depression. Working the family farm, he restored his spirits, and in 1946, Harold bet everything once again—and succeeded. Today, Andersons Inc., led by his grandson Mike, gathers, stores and ships millions of bushels of wheat and corn all over the world.
We cherish Harold's memory, whole grains and the family table. But we value even more the ethics of perseverance and the belief that life's challenges often yield some of its greatest gifts.  
Among Friends
Enter Among Friends Baking Mixes, founded by my friend, Suzie Miller, and me. Passionate, busy moms and foodies, we saw a need for whole grain baking mixes that would make it easy for people to bring family and friends around the table for treats that are both nutritious and delicious.   
Again, our families played a pivotal role. We were tired of our own kids reaching for the ubiquitous and nutritionally vapid white flour treats. And the whole grain options we tried tasted like cardboard. We were our target audience. Then in 2013, my niece Sarah Anderson was diagnosed with celiac disease when a routine blood test showed persistent anemia with no cause.  
Sarah was lucky. She was diagnosed at a time when the doors of the gluten-free world were being flung wide open. And at Among Friends, we were doing our small part to create that world. We'd been experimenting with gluten-free mixes for a few years before Sarah's diagnosis, and we were delighted to be able to offer guidance on whole grain, gluten-free eating.
In fact, when Sarah's family of seven went on vacation in Montana last summer, we loaded them up with gluten-free mixes that the whole family could enjoy—and be able to stir up in a jiffy at their rustic cabin.
Suzie and I know many other people who pursue gluten-free eating to help mitigate the effects of autoimmune disorders or other sensitivities. Our goal always has been to bring everyone around the table for nourishing and delicious whole grain fare. We aim to create products that the whole family can relish—no sacrifice needed, no separate baking required.
Suzie has two daughters and a son and I have three boys. We are fortunate that none of our kids has dietary limitations or allergies. The beauty of that is they compare what comes out of our kitchen with what's out in the world—not the "free from" world.
So when our picky kids and our friends give our treats the thumbs up, we know we are on to something. They are skeptics at heart—especially when responding to their mothers.
Gluten-Free Nutrition
Why the current focus on exclusively gluten-free mixes?  Simply put, despite the explosion of gluten-free products, we felt the market was not serving the needs of customers. Don't get us wrong, the early products were godsends to people with celiac disease, but the nutritional profile of many were quite poor…white rice, tapioca starch, potato starch all convert to sugar quite rapidly in the body.
This need in the market dovetailed beautifully with our whole grain idealism. As far as we know, we are the first baking mix company that is fully whole grain and gluten-free, with no added gums and starches. We delight in exposing people to gluten-free grains that have been consumed for centuries by different cultures. They didn't rely on xanthan gum. We won't either. There must be a path, we thought.
The happy part is that we didn't need to remove any gums or fillers from our mixes, because we never had them. We never leaned on them to make our products sing.
But we do need to get the world singing out of the same hymnal. It is not easy to convince people that we are baking with alternative grains, not just because they are gluten-free, but also because they are delicious. What's more, every diet can benefit from a diversity of grains, just as you wouldn't want to limit your appreciation of the fruit world to just bananas, or your vegetable consumption to carrots.
That said, taste, texture and nutrition are the big three that guide our research and development. When we were working on our newest product, Darcy's Delish Old Fashioned Chocolate Chip Cookie, we made different versions for weeks, using sorghum, teff, brown rice, oats, millet and nut meals. Each of these grains has its own unique properties and nutritional merits. Teff, for example, pairs beautifully with strong cocoa and spices.
In the end, we elected to go with all oat flour, after multiple tastings. But all that learning about the different behaviors of flours will instruct our next phase of development, and we will continue to try to open new windows on to the range of gluten-free grains.
Expanding Whole Grains Exposure
And finally we are starting to see the demand grow for whole grains among more consumers and a wider range of consumers. It is becoming harder to ignore the research showing the links between whole grains and better health and longevity. And in many ways, it is the young who are leading their parents and grandparents back to a more natural table closer to what their grandparents experienced. Yes, the foods are different and far more various, but gone (we pray) will be the over-processed chemical nature of the food. As the prescient Michael Pollan says: "Don't eat anything your grandmother wouldn't recognize." Well, one might add, except perhaps for teff and millet. 
We believe this exposure to new grains will help people develop more discriminating wider palates.  And this new generation of more educated consumers will grow to expect these interesting, new, naturally gluten-free ingredients in the foods they bake and eat. We don't expect the traditional American trio of wheat-rice-corn to disappear, only to evolve and embrace what has been traditional in other cultures.
One cannot invoke the memory of Harold Anderson—and his creed "work is a blessing"—without celebrating his wife Margaret. She actually wrote a book called "Raising a Family is a Pleasure," and she was the one who brought her large and extended family around the table each night, no matter what the day offered up (and it offered up some unimaginable days). Suzie and I feel confident that she would have approved of our Among Friends adventure and our efforts to help others gather their friends and family for a bakery quality snack, fresh from the oven.  
Our ingredients—except for the love—might be different, but the intentions are the same.
Subscribe and receive the latest insights on the health and nutrition industry.
Join 37,000+ members. Yes, it's completely free.
You May Also Like
---