A Drinking Solution
A Drinking Solution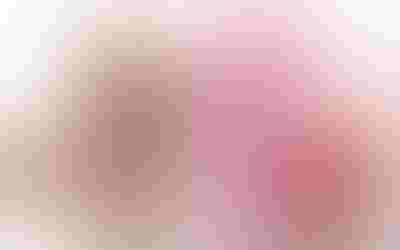 Fortified beverages are becoming more ubiquitous in consumers daily eating habits offering ample opportunities to get added nutrients into the diet. The beverage sector is drinking up the spotlight with products beyond the meal replacement offering of times past. Cathy Arnold, supervisor, senior formulation scientist, Fortitech Inc., noted, in the past, the majority of functional beverages served as a meal replacements, or fit within the sports nutrition category. "In recent years, we have seen many new condition-specific products targeting everything from heart health to cognition to immunity, just to name a few."
Energy drinks have recently gained a lot of attention from regulators who have questioned their safety, but natural energy drinks with nutrients such as B vitamins are still popular, perhaps because they are seen as a safer alternative to caffeine-laden conventional choices.
"Certainly one of the leading categories today for functional beverages is the energy drink market," said Richard Mueller, chief executive officer, Biothera. "This category has experienced huge growth in the recent past via drinks that are formulated with caffeine or B vitamins to provide energy. Beverages for energy make sense because of the traditional use of coffee drinks for many generations."
Besides for energy, protein and sport nutrition and digestive health are big categories for beverages and functional foods. Digestive health may be of particular interest for manufacturers as Packaged Facts projected the market for functional foods and beverages marketed for digestive health to exceed $22 billion in 2013, representing a compound annual growth rate (CAGR) of 12 percent between 2004 and 2013.
Food technology mixed with research-backed ingredients and innovation mean foods and beverages that target digestive health are not the hard-to-swallow, unappetizing muffins of yesteryear. Now, fiber, enzymes, probiotics and more are in a variety of products that can be heated, frozen or stored for long periods.
Read the full article, Functionally Feasting" by Sandy Almendarez in INSIDERs Functional Foods Content Library.
Subscribe and receive the latest insights on the healthy food and beverage industry.
Join 47,000+ members. Yes, it's completely free.
You May Also Like
---