The Cognitive Continuum: Added Fat
The Cognitive Continuum: Added Fat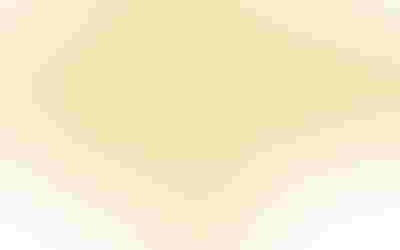 While many ingredients cater to the aging demographic, one categoryfatstruly follows the entire lifespan cognitive health. Fat-based ingredients are crucial to healthy prenatal and infant development, but compounds such as omega-3 essential fatty acids (EFAs) and the phospholipids offer mood, performance and aging-related benefits as well.
Docosahexaenoic acid (DHA) makes up half of the brain's fatty acid molecules, establishing its importance in the body. According to 2012 research from University of Oxford, England, healthy kids who underperformed in school improved reading and behavior after supplementation with algal DHA (as life'sDHA, from DSM Nutritional Products).1 In the randomized, double blind, placebo-controlled clinical trial, 362 elementary-aged children took 600 mg DHA or placebo for 16 weeks; students in the lowest 10th percentile improved literacy skills by 50 percent, and parents reported improved attention deficit-hyperactivity disorder (ADHD) symptoms.
Similarly, healthy young adults improved cognitive performance on a working memory task test after six months of DHA and eicosapentaenoic acid (EPA) supplementation.2 Published in October 2012, the study authors hypothesized that the striatal vesicular monoamine transporter type-2, a dopamine neurotransmitter, was the mechanism of action for improved brain health.
In February 2013, Journal of Alzheimer's Disease published promising research for Alzheimer's patients. In the University of California Los Angeles study, DHA combined with vitamin D3 improved amyoloid plaque removal and controlled inflammation to help combat the disease.3
Commonly made from soybeans and cabbage, PS is another fat-based ingredient positioned for cognitive health.
"PS assists proteins that manage membrane functions that are involved in transmission of molecular messages from cell to cell, helps nutrients enter into cells, and helps harmful stress-related waste products to exit the cells," said Chase Hagerman, business development and marketing manager for Chemi Nutra.
In fact, FDA granted two health claims for PS, establishing it may reduce the risk of cognitive dysfunction and dementia in the elderly. However, the benefits of PS start earlier in life. According to a 2013 study published in Journal of Human Nutrition and Dietetics, PS improved children's ADHD symptoms and short-term auditory memory.4 For the randomized, double blind trial, 36 children received either placebo or 200 mg of PS daily for two months. Scientists observed improved classroom behavior and social skills, in addition to significant improvement in short-term auditory memory over time (P<0.05).
Hagerman said marketers should pay attention to this young trend, "as children's memory health is without a doubt going to be a tremendous market opportunity," he explained. Another unconventional brain health demographic? Athletes.
Exercisers who consumed 400 mg daily of soy-derived PS significantly increased cognitive function prior to exercise, according to an Angelo State University Department of Kinesiology study sponsored by Chemi Nutra.5 Two weeks of PS supplementation (as SerinAid® from Chemi Nutra) reduced time taken for correct responses on the Serial Subtraction Test by 20 percent, while increasing correct answers by 13 percent.
Alpha-glyceryl phosphoryl choline (A-GPC) is another phospholipid highly involved in brain-based cognitive operations. The compound increases the formation of acetylcholine, the cell's primary neurotransmitter chemical, to aid impulse transmission between neurons. In one study, A-GPC supplementation for 90 and 180 days increased both cognitive and behavior scores in patients with mild to modern dementia.6 Another found the phospholipid improved psychic recovery in stroke victims after six months.7
Supplementation with natural ingredientswhether phospholipids or green teagive brain support along the entire cognitive continuum. Expectant mothers, college students and the elderly alike trust dietary supplements to promote growth, focus and youth. For now, it's up to manufacturers to invest in quality ingredients to ensure peace of mind for conscious consumers.
References are listed on the next page.
1. Niu K et al. " Green tea consumption is associated with depressive symptoms in the elderly." Am J Clin Nutr. December 2009.
2. Borgwardt S et al. "Neural effects of green tea extract on dorsolateral prefrontal cortex." Eur J Clin Nutr. 2012 Nov;66(11):1187-92
3. Hyung SJ et al. "Insights into antiamyloidogenic properties of the green tea extract (−)-epigallocatechin-3-gallate toward metal-associated amyloid-β species." PNAS. 2013 Feb 20.
1. Richardson AJ et al. "Docosahexaenoic Acid for Reading, Cognition and Behavior in Children Aged 79 Years: A Randomized, Controlled Trial (The DOLAB Study)." PLoS One. 2012; 7(9): e43909.
2. Narendran R et al. "Improved Working Memory but No Effect on Striatal Vesicular Monoamine Transporter Type 2 after Omega-3 Polyunsaturated Fatty Acid Supplementation." PLoS One. 2012;7(10):e46832.
3. Mizwicki MT et al.  "Genomic and nongenomic signaling induced by 1α,25(OH)2-vitamin D3 promotes the recovery of amyloid-β phagocytosis by Alzheimer's disease macrophages." J Alzheimers Dis. 2012;29(1):51-62
4. Hirayama S et al. "The effect of phosphatidylserine administration on memory and symptoms of attention-deficit hyperactivity disorder: a randomised, double-blind, placebo-controlled clinical trial." J Hum Nutr Diet. 2013 Mar 17.
5. Parker AG et al. "The effects of IQPLUS Focus on cognitive function, mood and endocrine response before and following acute exercise." JISSN. 2011 Oct 21.
6. Pacelli C et al. Dietary choline deprivation impairs rat brain mitochondrial function and behavioral phenotype." J Nutr. 2010 Jun;140(6):1072-9.
7. Barbagallo Sangiorgi G, et al. "Alpha-Glycerophosphocholine in the mental recovery of cerebral ischemic attacks. An Italian multicenter clinical trial." Ann N Y Acad Sci. 1994 Jun 30;717:253-69.
Subscribe and receive the latest insights on the healthy food and beverage industry.
Join 47,000+ members. Yes, it's completely free.
You May Also Like
---