Research expands understanding of choline in cognitive health throughout life
Research expands understanding of choline in cognitive health throughout life
An essential nutrient, choline is showing potential to aid cognitive health not just during life, but in the next generation as well.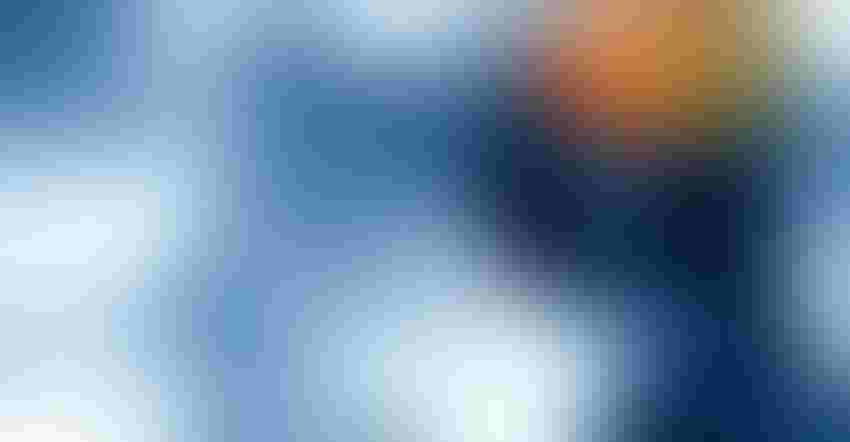 Views on cognitive function have progressed in recent years. While in the past it was thought of as strictly an aging issue, now it is of interest to students, gamers, athletes, those with high stress levels, and anyone who may have trouble focusing their thoughts—not to mention those concerned about brain development in utero. Significant research continues to be conducted on supplements thought to support cognition, including a better recognition of which materials may help in the short term, and which appear to have lifelong benefits. Based upon the growing body of evidence, consensus is building around several safe and effective options, including choline.
Choline is an essential nutrient that supports a variety of processes at all stages of life and throughout the body, including fetal and infant development, cognition and memory, energy and fitness, metabolism and liver health. Choline is naturally found in some foods; yet, based on typical eating patterns, it is difficult to meet daily choline needs through foods alone.
Earlier this year, the Dietary Guidelines Advisory Committee (DGAC), a group comprised of 20 nationally recognized health and nutrition experts, published the Scientific Report of the 2020 Dietary Guidelines Advisory Committee: Advisory Report to the Secretary of Agriculture and the Secretary of Health and Human Services. Mandated by the National Nutrition Monitoring and Related Research Act of 1990, the secretaries of USDA and the Department of Health and Human Services (HHS) review and release the Dietary Guidelines for Americans (DGAs) at least every five years to reflect "the preponderance of scientific and medical knowledge that is current at the time the report is prepared."
In its report, the DGAC presented three food pattern styles, which generally meet all nutrient needs across the lifespan, except for a few, including choline. In 1998, the Institute of Medicine (IOM) established a Dietary Reference Intake (DRI) of 450 mg/d for pregnant women and 550 mg/d for adults in general, yet among its findings, the DGAC concluded that current choline intake levels are too low for most Americans. Notably, the committee stated that many supplements do not yet contain sufficient amounts of choline. This is an important opportunity for dietary supplement and food fortification formulators.
It's also a topic of interest to consumers concerned with brain health, given that choline plays a lifelong role in brain health and cognitive function.
Because of its role in the methylation of DNA in the brain, choline plays a crucial part in memory and brain functioning, as noted in the journal Nutrients (2017;9[8]:815). Also mentioned is choline's ability to lower the levels of the inflammatory marker homocysteine, further supporting cognitive development in older adults.
As people age, acetylcholine availability is reduced, so it is important to maintain good choline status throughout life. It is common for postmenopausal women to report experiencing "brain fog." As estrogen levels decrease, post-menopausal women produce less choline. This deficit, coupled with low dietary intake of choline, means less raw material in the body to make neurotransmitter molecules.  
In a human study published in the journal Scientific Reports, researchers examined the impact of choline on mental focus by having participants perform a simple computer aim-and-click task (2015;5:13188). Participants receiving supplemental choline in the form of choline bitartrate significantly improved accuracy by making modest reductions in speed as compared to the control group. This suggested choline plays a role in mental sharpness and focus for performing tasks that require both speed and attention to detail.
New research indicates the benefits of choline may be transgenerational (Mol Psychiatry. 2020;25[10]:2620-2629). In 2019, researchers at Arizona State University's ASU-Banner Neurodegenerative Disease Research Center conducted a novel experiment investigating the effects of choline supplementation as a dietary intervention to help protect against dementia and cognitive decline. Using mice prone to display symptoms similar to Alzheimer's disease, the researchers fed a choline diet to a pregnant and lactating control group. The subsequent offspring were then fed a normal diet and bred to observe the possible impact on a second generation. The first generation of "high choline" mice showed improvements in spatial memory relative to the control group, which was expected, but the effect persisted into the second generation as well.
This novel research is the first to establish that the cognitive benefits of maternal choline supplementation may be independent of the choline intake of the offspring, with the benefits spanning generations. The study's authors believe that ingestion of increased amounts of choline during pregnancy results in epigenetic alterations that improve cognitive abilities. These changes become part of the genetic code, conferring the cognitive benefits that benefit their offspring. The ASU researchers plan to run additional studies to examine if there are potential benefits of supplementary choline in adult mice. While research is needed in humans, this new research suggests choline could play an epigenetic role in mitigating factors that contribute to the development of Alzheimer's disease.
As the body of research grows, the potential lifelong benefits of choline are becoming better understood. The importance of choline to the health of the American public is underscored by both government-sponsored research and the policy statements of a growing body of medical organizations such as the American Medical Association (AMA). This presents a significant opportunity for dietary supplement manufacturers as the public becomes increasingly aware of the possible benefits of choline throughout life.
Tom Druke is the marketing director for human minerals and nutrients at Balchem. He currently leads the development and execution of market analytics and insights, brand positioning, product innovation and advertising and promotion for the Albion chelated minerals and VitaCholine choline salts product lines.
Subscribe and receive the latest insights on the health and nutrition industry.
Join 37,000+ members. Yes, it's completely free.
You May Also Like
---