New Research Shows Promise for Cognitive Health Sector
New Research Shows Promise for Cognitive Health Sector
Consumers and researchers alike are continually searching for natural solutions to treat and combat diseases such as AD and dementia—luckily, recent studies show a roundup of ingredients may do just that.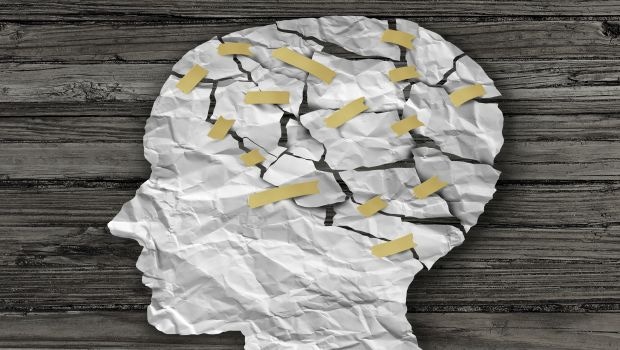 Cognitive health decline has become a widespread issue, placing a new emphasis on both treatment and prevention. The World Health Organization (WHO) reported 35.6 million people around the globe suffer from dementia, which causes decline in memory, behavior and cognitive ability. WHO predicted this number will double to 2030 and triple by 2050. In addition, the Alzheimer's Association noted Alzheimer's disease (AD) affects 5.2 million Americans over the age of 65, costing approximately US$220 billion per year to care for the patients. Consumers and researchers alike are continually searching for natural solutions to treat and combat diseases such as AD and dementia—luckily, recent studies show a roundup of ingredients may do just that.
Cinnamon, often related to heart health due to its ability to lower blood sugar (Eur J Clin Invest. 36, 5:340-5, 2006), may also aid cognitive function through its effects on insulin sensitivity, which is linked to behavior and cognition. An in vitro study recently conducted at the School of Medicine, University of Maryland, and presented at the Experimental Biology Conference in Boston (March 28 to April 1, 2015), investigated the cinnamon extract Cinnulin PF (provided by IN-Ingredients) and its effect on oxygen-glucose deprivation.
Researchers used animal brain cells to study glucose uptake after 24 hours of treatment with Cinnulin PF. The researchers then evaluated the extract's effects on oxygen glucose deprivation of the cells (which are similar to microscopic blood vessels in the brain). They found Cinnulin PF reversed the negative effects caused by oxygen glucose deprivation, and it positivity affected both blood vessel dilation and inflammatory response. This benefits cognitive function because oxygen glucose deprivation decreases glucose uptake of brain cells, but the cinnamon extract can reverse these effects.
Judi Quilici Timmcke, M.S., Ph.D., scientist and technical consultant to the dietary supplements industry, further explained insulin passes through the blood-brain barrier, and insulin receptors have been shown to be "extensively expressed" in the brain. Reduced cognitive function and dementia are often associated with insulin signaling problems, and neurons depend on insulin to function properly; however, these neurons can sometimes develop insulin resistance. The latest research shows short-term consumption of cinnamon improved insulin sensitivity, therefore behavior and cognition, in an animal model. Cinnulin PF also demonstrated antioxidant effects on glucose deprived cells, which are similar to blood vessels in the brain that undergo stress.
A compound found in green tea may also benefit cognitive health by offering treatment for AD (J Alzheimers Dis. 44, 561-572. 2015). Researchers from the University of Missouri observed how epigallocatechin-3-gallate (EGCG), a green tea extract, along with voluntary exercise, can slow the progression of AD in mice, while also reversing the disease's effects.
In the study, scientists first put mice in the middle of a maze with the aim of finding the right "goal box" (a task to demonstrate memory and cognition). For the next portion of the study, the scientists placed materials used to create nests in the mice's habitats. Researchers then gave the nests scores based on their shape and the amount of material used. Mice with symptoms of AD created nests described as "poorly formed" or "erratic," according to Todd Schachtman, professor of psychological sciences in the College of Arts and Science at MU. A third portion of the trial allowed mice to exercise in running wheels, and the fourth portion included analysis of mouse brain tissue to determine the effects of EGCG and exercise on amyloid-beta peptide (A-beta) levels in the brain, which can clump together and cause amyloid plaques in the brains of AD patients.
Grace Sun, professor emerita of biochemistry in the School of Medicine and the College of Agriculture, Food and Natural Resources at MU, led the team of biochemists that analyzed the mouse brain tissue. Sun and her team concluded the green tea extract and voluntary exercise improved some behavioral manifestations and cognitive impairment associated with AD.
Another study found nuts, an increasingly popular snack and food bar ingredient, can improve cognitive function when eaten as part of a plant-based Mediterranean diet (JAMA Intern Med. Online ahead of print. May 11, 2015). Researchers studied 447 healthy volunteers (average age of 67) who faced high cardiovascular risk and enrolled in the "Prevencion con Dieta Mediterranea" nutrition intervention trial, which ran from Oct. 1, 2003, through Dec. 31, 2009. A total of 155 participants supplemented a Mediterranean diet with one liter of extra virgin olive oil per week, while 147 supplemented with 30/d of a nut mix (walnuts, hazelnuts and almonds). The remaining 147 participants followed a low-fat control diet.
Study authors measured changes in cognitive health during the trial period with neuropsychological tests and three cognitive composites for memory, frontal (attention and executive function) and global cognition. After a median of four years of the intervention, follow-up tests were available on 334 participants. At the end of the follow-up, there were 37 cases of mild cognitive impairment: 17 (13.4 percent) in the Mediterranean diet plus olive oil group; eight (7.1 percent) in the Mediterranean diet plus nuts group; and 12 (12.6 percent) in the low-fat control group. No dementia cases were documented in patients who completed the study follow-up.
Participants following the low-fat diet experienced decreases in all composites of cognitive function, while the memory composite improved significantly in the group supplementing a Mediterranean diet with nut consumption. Researchers also observed frontal and global cognition composites improved in the group supplementing with olive oil.
These new research studies suggest ingredients such as cinnamon, green tea, nuts and olive oil could play a huge role in preventing and treating cognitive decline in future years. As America's population ages, consumers will increasingly look to natural remedies like these to keep their brains sharp.
Download INSIDER's Cognitive Preservation Digital Issue to explore the latest research on natural ingredients for brain health, as well as key factors impacting the brain health market.
Subscribe and receive the latest insights on the healthy food and beverage industry.
Join 47,000+ members. Yes, it's completely free.
You May Also Like
---