Marketing Cognition Products
Marketing Cognition Products
Cognition and brain health is a hot topic, especially in light of the aging population. As there is currently no cure for dementia, consumers have a strong interest in both performance and preventative cognition products, which include an array of options from foods and beverages to supplements and nutraceuticals.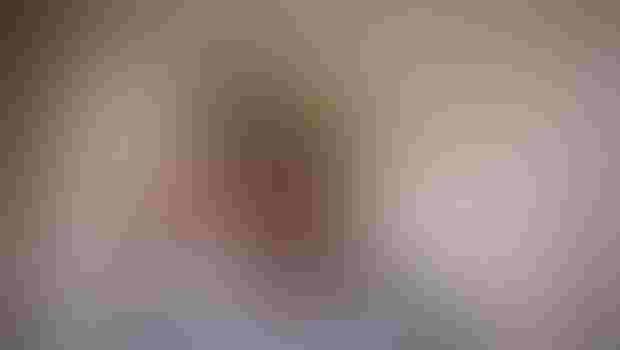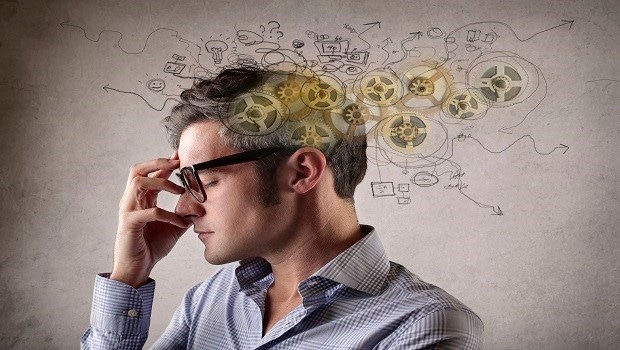 Cognition and brain health is a hot topic, especially in light of the aging population. The World Health Organization estimated that 36 million people were suffering from dementia-related conditions in 2012, and that number is expected to double by 2030. As there is currently no cure for dementia, consumers have a strong interest in both performance and preventive cognition products that include an array of options from foods and beverages to supplements and nutraceuticals to a range of cognitive services.        
Concern and interest in brain health is not limited to the elderly, however. Data and insights gleaned from the Natural Marketing Institute's (NMI) current report, "Trends in Healthy Aging – A Multi-Generational Perspective," suggests that cognition concerns span the generational spectrum. This report is based on a nationally projectable quantitative survey of more than 3,600 adults and has been conducted annually since 2005. This study can help us better understand the consumer perspective surrounding cognition issues and how to best develop and market solutions to meet these needs.
Cognitive Concerns Loom Large
Mental and brain health is of the utmost importance to consumers. It ranks second, just behind having enough money to retire, as one of the top 10 issues that are important to life today. And while the importance of cognition issues does increase with age and is more important to those over age 65 years, it is notable that about half of those under age 40 also consider it important, suggesting that this is not simply an issue for the aging.
Similarly, 36 percent cite losing mental or brain capacity as their biggest fear about aging, again toward the top of the list. And almost six in 10 are concerned that they are likely to experience a major decline in brain fitness as they age. Clearly, losing cognitive capabilities provokes apprehension and anxiety.
Given this level of concern, it is understandable that interest in preventing cognition issues is very high. In fact, six in 10 state they are very concerned with preventing cognition conditions, on par with heart health concerns, joint health and cancer. Concern and the desire for prevention is higher among women than men. And the desire to preserve a healthy and sound mind is a driving factor in why consumers strive to maintain a healthy lifestyle—almost as important as the desire to sustain a healthy body. There is a clear interest in staving off the problem before it becomes an issue.
Memory Loss and Stress—Key Factors in Cognition
Memory is a strong determinant of a healthy mind. Unfortunately, few believe their memory is stronger now than it was 10 years ago. While most report their memory is about the same, only 10 percent claim it is better (primarily those under age 40) and 37 percent say it is worse. This begs the question about whether consumers are actively trying to maintain their memory and whether they are using and are satisfied with products or services that claim to improve memory function. The role of a keen memory is vital not only for active younger generations as they function through their daily lives, but also for older consumers as they become concerned with potential onset of dementia.
Stress also plays a key role in cognition. Four in 10 report they are so "stressed out" that it sometimes affects their ability to think clearly and three in 10 say their stress level is worse than it was 10 years ago. Almost 40 percent report that finding ways to reduce stress is important in their lives today. Therefore, focusing on stress as it relates to brain health may also offer opportunities.
Consumers are Looking for Solutions
While women are more likely to be managing or treating a condition associated with memory, concentration or cognition than men, there are no significant differences by age. There are certainly a wide range of afflictions and illnesses that can be associated with cognition, but the fact that incidence of experiencing this spans the generations suggests opportunities for a broad array of products and solutions targeted at different dimensions of cognition and different age groups.
Among those currently treating or managing cognition issues, most are using a dietary supplement. Foods and beverages as well as prescription or OTC medications are slightly less popular. But notable it is that the majority report they use none of these types of remedies. While some may be using some other type of non-consumable therapy (brain games, relaxation techniques, among other brain fitness products) it does suggest a wide untapped opportunity. This is particularly important in that half are not satisfied with the options that are currently available for dealing with these issues. But clearly, food and supplement solutions are desired; three-quarters wish there was some type of food ingredient or nutritional supplement they could use to keep their memory and brain function healthy.
Cognition concerns are clearly important to a large proportion of the population and not just the elderly. This suggests multiple approaches to market products across diverse targets may be the key to success. Performance-related products geared toward younger consumers will be well received. And with an aging population and statistics forewarning the growth of dementia-related diseases, there are numerous opportunities to address the demands for preventive options as well.
Steve French ([email protected]) is managing partner at the Natural Marketing Institute. NMI is a strategic consulting, market research, and business development firm specializing in the health, wellness, and sustainability marketplace.
Subscribe and receive the latest insights on the healthy food and beverage industry.
Join 47,000+ members. Yes, it's completely free.
You May Also Like
---