Food for thought: Building better brains – digital magazine
Food for thought: Building better brains – digital magazine
Supplement ingredients that boost mental performance have long been targeted to aging consumers dealing with cognitive decline. But the category has been revitalized recently, as younger generations seek alertness and clarity, mental sharpness, better sleep, and stress relief from increasingly busy lifestyles. The decline of societal stigma surrounding mental wellness is also a contributing factor to the category's broadening appeal.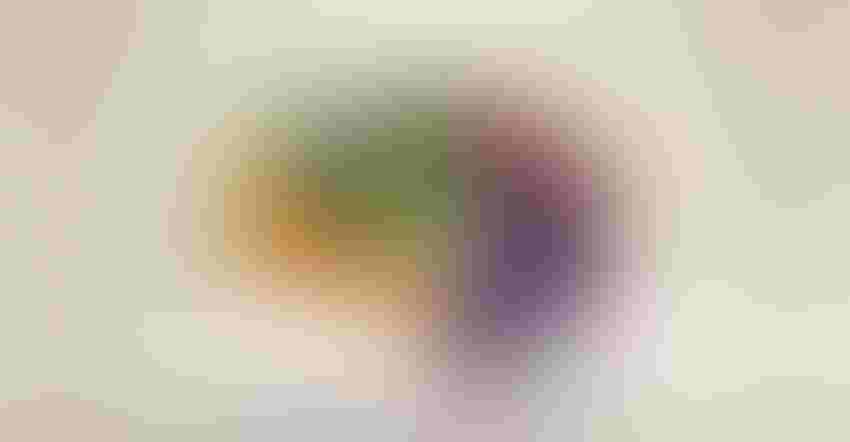 For years, the cognitive health pillar of the dietary supplement industry was focused on helping seniors stay sharp. In the last decade, though, there has been a remarkable shift in our understanding—and appreciation—of the breadth and depth of cognitive health. Indeed, healthy fats like omegas, phospholipids and choline can combat age-related cognitive decline. But brain performance is increasingly desired across consumer generations, as gamers, knowledge workers and other early adopters fuel momentum in a category that now includes nootropics, adaptogens and probiotic ingredients.
Dietary docosahexaenoic acid (DHA) in combination with eicosapentaenoic acid (EPA) is positively connected to cognitive health, and studies also show a positive correlation between omega-3 and mood disorders such as depression. To function their best, brain cell membranes need adequate levels of phospholipids, a combination of lipids (fats) and the mineral phosphorus that line cell membranes and help determine what is allowed in and out of the cell.
Formulas that feature EPA, DHA and phospholipids such as citicholine and phosphatidylserine (PS) could help consumers preserve brain function, especially if they are not minding their omega ratios.
Read about all the mind-sharpening ingredients making waves in the cognitive health segment in this downloadable digital magazine. The articles include:
Viewpoint: It's all in your head 
Content Director Todd Runestad details the noteworthy shift in our understanding of all the connections that contribute to cognitive health, and the supplements that can support it.
Supporting brain health with omega-3s and phospholipids
Despite an abundance of better-for-you packaged foods and beverages in the U.S. market, many consumers still experience a significant imbalance in beneficial fatty acids, writes Lisa Schofield. DHA, in particular, is especially critical in brain development and is why pregnant women are recommended to consume omega-3 through their diet or by taking supplements.
The inevitable mainstream success for adaptogens
The time for adaptogens is coming, submits Pete Croatto, as plants and mushrooms that can help the body respond to stress, anxiety and fatigue are increasingly positioned as mood enhancers.
Stimulating mental energy, focus for knowledge workers, students
Professionals and adult students face high-pressure, brain-draining tasks as part of their daily responsibilities, explains Rachel Adams, and they are increasingly turning to natural ingredients that can provide the mental energy they need to focus and stay alert.
6 brainy ingredients from Ingredient Idol
Research and development of functional bioactives has caught up with new market demand. Scientific studies have validated many of the natural ingredients helping to redefine the cognitive health category. Todd Runestad culls a list of some notable superstar ingredients, which include VitaCholine from Balchem, Adonat Premium SAMe from Gnosis by Lesaffre, and Cognizin Citicoline from Kyowa Hakko.
Branded ingredients power the best stress and sleep supps
Some of the world's leading and most innovative brands have launched new stress and sleep products in the past two years, writes Matevž Ambrožič, as the segment gradually evolves from commodity-driven to a more advanced, added-value, clinically supported one.
20 smart extracts for smarter supplements
Formulation expert Blake Ebersole offers up a sampling from the extensive list of well-designed clinical trials that have been performed on brain botanicals, pushing the cognitive category into new territory. Ingredients in focus include lemon balm, sesame oil cake extract, mulberry milk, spermidine, and many others.
Improve mood via the gut-brain axis
Improving the gut bacteria composition through probiotic supplementation can improve mood, anxiety and cognition, as well as reduce neuroinflammation. Ralf Jäger shares some compelling new research that further proves the point.
Examples of cognitive health takeaways for your business include:
Data from Allied Market Research show products that support attention/focus will be the most sought-after of brain health supplements by 2030, jumping ahead of memory support and mood/depression.

As the human body metabolizes caffeine, it begins to stimulate the release of epinephrine, the "fight or flight" hormone that induces a wave of physiological changes.

The stress and sleep category grew by 13.4% in 2020, 14.5% in 2021 and 14.9% in 2022, according to Euromonitor.

Subscribe and receive the latest insights on the healthy food and beverage industry.
Join 47,000+ members. Yes, it's completely free.
You May Also Like
---