Consumers have cognitive health on the mind
Consumers have cognitive health on the mind
There are a wide range of ingredients, often referred to as nootropics, that are suggested to improve memory, creativity, motivation and clarity.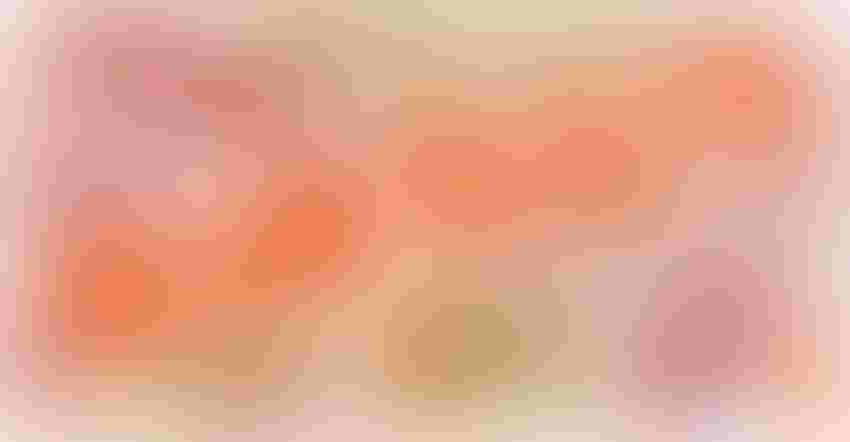 Individuals are challenged daily to balance work, home and recreation, which is why it's normal to feel distracted, unmotivated or too tired to concentrate at times. Many consumers wish to improve focus and mental clarity to better manage everyday tasks but staying sharp and maintaining brain function throughout our lifetimes is also a significant concern because of increased awareness about diseases like dementia and Alzheimer's.
According to the Natural Marketing Institute (NMI), the importance of cognitive health has grown more than 20% among American consumers since 2005 and is a top concern for adults.
Cognitive health beverages are targeted toward consumers with a desire to enhance their short-term brain game, but some also aim to improve functions like thinking, reasoning and remembering over time. Mintel reports that roughly 20% of consumers would choose a beverage that aids with focus over another, and that percentage goes up to 30% for 18- to 34-year-olds.
There are a wide range of ingredients, often referred to as nootropics, that are suggested to improve memory, creativity, motivation and clarity. If you're considering developing a cognitive health beverage, keep the following ingredient trends top of mind (pun intended) when developing your product.
Be mindful about essential nutrients
Many brain-boosting ingredients are nutrients the body needs to operate at optimum capacity. Docosahexaenoic acid (DHA) is an omega-3 fatty acid that serves many essential functions for our bodies, including improving memory and focus. Low levels of DHA also have been linked to an increased risk of Alzheimer's disease and memory loss. The fatty acid has been available as a supplement for some time and is naturally occurring in foods like oily fish, flaxseed and walnuts. Beverage brands such as Horizon Organic and Brainiac Kids are enhancing their products with DHA to support brain development and maintenance, especially for children. Brands like Mamma Chia and Good Karma also call out the omega-3 content that occurs naturally in the products' core ingredients.
Choline is another essential nutrient that has many functions, including improvement of focus, memory and mood. Eggs, peanuts and cauliflower are naturally high in choline, and cognitive health beverages like Karma Wellness Water Sharper Thinker, Koios and BrainGear are enhanced with the key nutrient.
Food for thought
Several ingredients suggested to aid with cognitive health are found in nature (or as a supplement in most natural products stores). Antioxidant-rich botanicals like green tea and yerba maté may aid with focus and clarity. These ingredients are common in beverages, including FocusAid, Yerbaé and Teatopia Zen Focus.
Adaptogenic herbs deep-rooted in ancient traditions like holy basil, ginseng and Schisandra are also popular choices in beverages because they are suggested to boost energy, vitality and mood. Synapse, Temple Turmeric and Metta incorporate adaptogens for natural alertness and focus. Similarly, lion's mane mushroom has been used in traditional Chinese medicine for centuries because of its many benefits including supporting brain health. Rowdy Mermaid Kombucha, Moon Juice Brain Dust and Four Sigmatic Mushroom Focus Shots are some of the brands that incorporate the memory and focus-enhancing mushroom into products.
Thought provoking amino acids
Amino acids play an important role in brain health by stimulating production of neurotransmitters that affect mood, memory, and focus. Many cognitive health beverages include amino acids like acetyl l-carnitine, l-theanine and l-tyrosine for a mental boost among other benefits.
L-theanine purportedly has a calming effect, and when paired with caffeine is suggested to improve focus and attention. Green tea is abundant in l-theanine which makes it another option for brands who want the benefits of the amino acid without using an extract. The core ingredients of Phocus and Neuro Sonic are caffeine and l-theanine extract sourced from green tea.
L-tyrosine and acetyl l-carnitine are suggested to benefit alertness and memory. Acetyl l-carnitine is often recommended to older adults and those suffering from Alzheimer's to improve memory, clarity and energy. Products like Trubrain and LGND incorporate mental performance enhancing amino acids.
Staying focused and maintaining cognitive function long term is a growing concern for consumers so it's not surprising to see more brands launching functional beverages with brain health benefits. When developing a cognitive health beverage keep in mind that that while some cognitive health ingredients are Generally Recognized as Safe (GRAS), many are not. The status of the ingredients that you use will affect the claims, whether your product is a food or a supplement, and the overall positioning of your product. Additionally, many nootropic ingredients have off-notes that could deter consumers from a product despite its many benefits. It's important to have a good development partner or flavor team that will address these taste challenges and mask undesirable flavors.
Is there an ingredient or product that caught your attention, or another ingredient that you think will gain notice in the cognitive health beverage or supplement category? I'd love to continue the conversation about functional beverages more in depth. Feel free to email me at [email protected].
Holly McHugh is the marketing associate at Imbibe, a Chicago-based beverage development company. She focuses on the company's external communications and brand awareness. She also monitors and analyzes beverage trends to guide clients in making strategic decisions about product development.
 
Subscribe and receive the latest insights on the health and nutrition industry.
Join 37,000+ members. Yes, it's completely free.
You May Also Like
---