Conscious botanicals for cognitive health
Conscious botanicals for cognitive health
Curcumin, ginkgo, brahmi, saffron and ginseng are among the ancient ingredients supporting modern-day brain health formulations.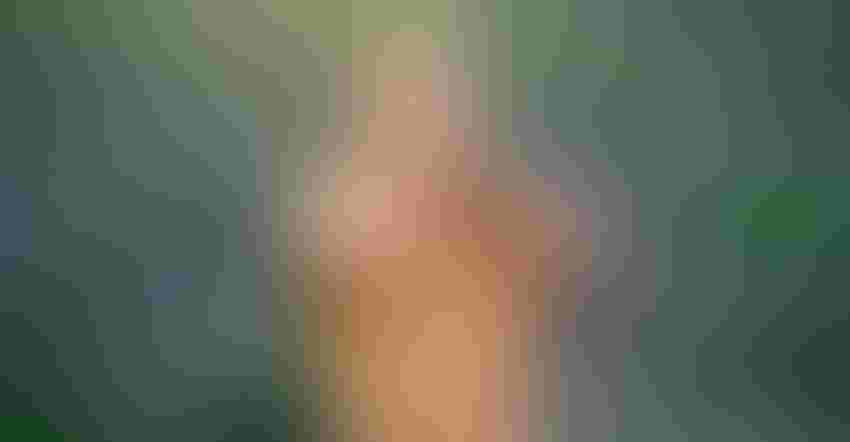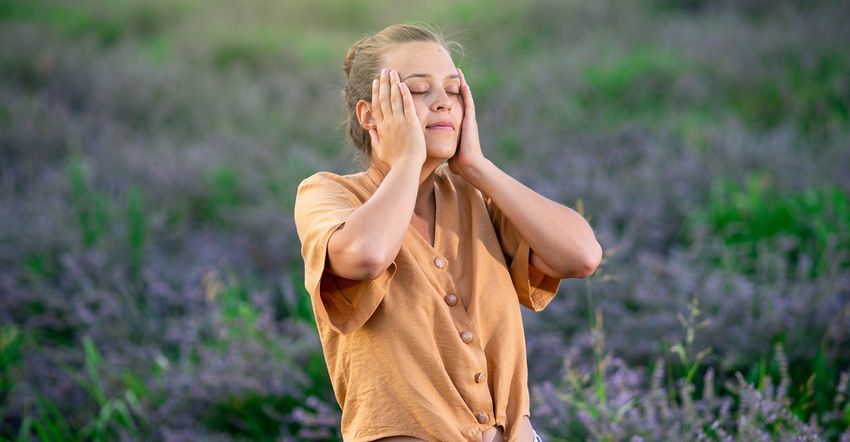 When people begin to age, a decline in mental faculties often moves to first place on their list of health concerns. As the Baby Boomer generation surpasses age 65, the number of people living with cognitive impairment is expected to jump dramatically. An estimated 5.1 million Americans ages 65 or older may currently have Alzheimer's disease, the most well-known form of cognitive impairment; this number may rise to 13.2 million by 2050.1 According to 2010 stats from the U.S. Census Bureau, an estimated 13% of the U.S. population 65 years and older currently show some form of cognitive decline, and this figure is expected to rise to 20% by 2050. Cognitive decline, however, is not just a problem in America; it is a global crisis.
According to the World Health Organization (WHO), mental and neurological disorders among older adults account for 6.6% of the total disability for this age group, and approximately 15% of adults ages 60 and over suffer from a mental disorder worldwide.
Significant changes to what people eat, the processing and refining of foods, and the transformation of fats in the diet have been colossal contributors to the aging problem. Because nutrients have a known impact on the optimal functioning of the brain, the demand for supplements which target brain health have increased. The market is evolving to meet the growing demand. Reduced cognition is a real concern for many consumers, particularly in the aging populations.
Natural ingredients have become a preferred option for consumers that seek alternatives that may carry less risk and side effects. It is evident why "nootropics" as a category has become an increasingly trending topic. The safest and most effective nootropics come from the plant kingdom, where a wealth of traditional knowledge and clinical research exist documenting the potential benefits of powerful yet gentle herbs.
Ayurvedic botanical approaches have been used for centuries to support various aspects of mental capacity. The health benefits of natural products and herbal medicines are based on traditional claims, positive results obtained in preclinical studies and early phase clinical trials. According to a report in Integrative Medicine Research, the popularity of botanicals has been growing over the past two decades, but modern health care practitioners seldom recommend their use because of ill-equipped databases related to their safety and potency.2 However, with greater research investment by larger ingredient suppliers, the safety and potency of botanicals is being supported. And many supplement manufacturers are insisting on science, research and transparency to include these botanicals in their formulations.  
The increase in interest and adoption of herbal remedies may be ascribed to factors such as:
A general preference toward natural therapies.

An aversion to interventions such as surgery.

Affordable cost of herbal medicines and ease of availability.

Increasing general awareness of herbal remedies.
Consumers have become more knowledgeable and have access to endless amounts of information, which has forced botanical suppliers to make claims based on science instead of speculation.  Furthermore, online retailing has become one of the most accepted distribution channels around the world, particularly in emerging markets such as Asia Pacific, Latin America and Eastern Europe. New products in the cognitive health market have benefited from this channel possibly more than any other segments.
Of the existing and established ingredients for cognitive health, the following are still highly favored:
Ginko (
Ginkgo biloba
)
Ginkgo is a powerful antioxidant, rich in flavonoids and proanthocyanidins. Energetically, it is slightly bitter and cooling. Ginkgo is a classic example of the doctrine of signatures, wherein structure or appearance elucidates function: Ginkgo leaves have a distinct bi-lobed symmetry reminiscent of the brain.
Curcumin
Curcuma longa (turmeric) is a food spice and coloring agent that has been used in Chinese, Hindu and ayurvedic medicine for centuries. Curcumin and curcuminoids are the key bioactive components of turmeric, which consist of three structurally closely related chemical components: curcumin, demethoxycurcumin and bisdemethoxycurcumin. Simply put, the active component of turmeric is curcumin, and it is a darling of the supplement aisle for good reason. More than 1,000 studies have been published worldwide on the health benefits of curcumin.
A major area of interest related to curcumin is brain health. Part of the reason curcumin has caught the attention of brain researchers, according to research published in JAMA Neurology (formerly Archives of Neurology), is because the prevalence of Alzheimer's disease is so much lower in India, where turmeric is a culinary staple.3 Research published in the American Journal of Epidemiology also found that older adults who eat curry more often perform better on tests of cognitive function than those who eat curry less often.4 Curcumin's methods of action target several enemies of brain health, namely—inflammation, oxidative stress and beta-amyloid plaques.5
One thing to note about curcumin: in its unaltered state, curcumin is not easy for the body to absorb. However, some manufacturers have been able to overcome this obstacle with delivery technologies which allow for greater dispersion and help to promote bioavailability.
Study results recently published in the journal Antioxidants showed that taking curcumin (as HydroCurc, from Gencor Pacific) and low-dose iron supplements together led to increased levels of a brain protein called brain-derived neurotrophic factor (BDNF), which is closely tied to cognitive performance.6 Many studies have been conducted on the effects of iron and curcumin separately on the expression of BDNF, but this was the first to evaluate the co-administration of both bioavailable curcumin (employing the LipiSperse delivery system from Pharmako Biotechnologies) and iron together. Mohammed Gulrez Zariwala, Ph.D., and his team of researchers from the University of Westminster and Coventry worked on the six-week study, and plan to investigate the findings further in the context of cognition and fatigue.
Currently underway at the University of Western Sydney, other researchers are independently investigating curcumin (HydroCurc) and its potential to reduce inflammation in the brain. They are studying if the ingredient crosses the blood-brain barrier and shows anti-inflammatory activity to support brain health and reduce neurodegenerative processes in the brain. The study is co-funded by the Australian government "Innovation Connections" grant of $100,000, and is one of the first trials of its kind internationally.
Curcumin has also been shown to make docosahexaenoic acid (DHA) more available in the brain.7 DHA is a form of omega-3 fatty acid critical for maintaining brain health—decreases in DHA in the brain are associated with cognitive decline and Alzheimer's onset. As an added bonus, this has mental health benefits, too, as higher DHA levels have been associated with lowered anxiety.7
Saffron
Crocus sativus (Xi Hong Hua), commonly known as saffron, has been used in traditional Chinese medicine (TCM) for antidepressant, antispasmodic and anticatarrhal characteristics. Saffron is the dried stigma of the Crocus sativus plant native to the Middle East, and is the world's most expensive culinary spice largely due to the way it must be grown and hand-harvested. As a nootropic, saffron has been used for thousands of years as an anxiolytic, sedative and antidepressant.8
Pharmactive Biotech Products has worked toward the standardization of this "ancient" ingredient by high-performance liquid chromatography (HPLC) to lepticrosalides (a collective term for the three most important carotenoids: crocin, picrocrocin and safranal). The company has invested in extensive research studies on its branded ingredient affron, including cognitive health science. One study was based on healthy adults and suggested an improvement in the mood balance over four weeks.9 Another study focused on adolescents suggested an improvement in positive mood and relaxation.10
Saffron also acts a neuroprotectant, as crocin and safranal offer potent antioxidant capabilities, scavenging free radicals which can result in reduced inflammation, prevention of apoptosis, and protection of brain cells and mitochondria. 11
Brahmi
Bacopa monnieri (also known as bacopa or brahmi) is believed to support the nervous system and brain.12 In particular, brahmi may help the left and right spheres of the brain to work together more synergistically, which can increase memory, intelligence, focus and capacity for learning. Brahmi may also offer a secondary benefit of reducing stress. Many believe it to provide adrenal support, aid anxiety, treat insomnia and help with emotional resilience.
Ginseng
No brain-boosting review would be complete without a mention of ginseng, traditionally used to help support vitality and improvement of mental function. It is also a recognized adaptogen, a group of ingredients that may help the body and brain to better cope with the effects of stress.
Supply chain considerations
The growing popularity of over-the-counter (OTC) health products, dietary supplements and nutraceuticals obtained from plants has highlighted certain issues which need to be addressed.
The perception of natural as being safe can only be realized if the ingredients are manufactured under strict regulatory controls and assessed for their efficacy. Through implementation of good agricultural, manufacturing and supply practices, it would be possible to improve the quality of herbal medicines and make them of a reproducible quality.
Another issue within the global market for dietary supplements is the continuous stream of new product introductions to the market—often supported by a high level of sales and marketing activities—which has driven significant growth. These activities raise some legitimate concerns for consumers since it is common for campaigns to not be supported by proper clinical evidence, or for them to be overly aggressive in promoting inferior products. This leads to a real need for stronger regulatory compliance.
Ultimately, the demand for cognitive health products will continue to grow as companies invest in science to bring efficacious formulations to market. Brands entering this very competitive category need to be based on efficacy in order to achieve sustainable success and furthermore they need to use science to demonstrate clinical benefits.
Maggie McNamara is the marketing director for Gencor. She is a veteran brand and marketing strategist who has worked with multimillion-dollar companies to grow their brand value and increase market share. After spending over a decade working with companies like BMW, P&G, Bavaria Brau, Jacuzzi and Silicon Graphics, McNamara ran a successful marketing agency and a growing a clothing line.
References
1 Hebert LE et al. "Alzheimer disease in the US population: prevalence estimates using the 2000 census." Arch Neurol. 2003;60(8):1119-1122.
2 Chugh NA, Bali S, Koul A. "Integration of botanicals in contemporary medicine: road blocks, checkpoints and go-ahead signals." Integr Med Res. 2018;7(2):109-125.
3 Ganguli M et al. "Apolipoprotein E polymorphism and Alzheimer disease: The Indo-US Cross-National Dementia Study." Arch Neurol. 2000;57(6):824-830.
4 Ng TP et al. "Curry consumption and cognitive function in the elderly." Am J Epidemiol. 2006;164(9):898-906.
5 Mishra S, Palanivelu K. "The effect of curcumin (turmeric) on Alzheimer's disease: An overview." Ann Indian Acad Neurol. 2008;11(1):13-19.
6 Lorinczova HT et al. "Co-Administration of Iron and a Bioavailable Curcumin Supplement Increases Serum BDNF Levels in Healthy Adults." Antioxidants. 2020;9(8):645.
7 Wu A et al. "Curcumin boosts DHA in the brain: Implications for the prevention of anxiety disorders." Biochim Biophys Acta. 2015;1852(5):951-961.
8 Hosseinzadeh H, Noraei NB. "Anxiolytic and hypnotic effect of Crocus sativus aqueous extract and its constituents, crocin and safranal, in mice." Phytother Res. 2009;23(6):768-774.
9 Kell G et al. "affron a novel saffron extract (Crocus sativus L.) improves mood in healthy adults over 4 weeks in a double-blind, parallel, randomized, placebo-controlled clinical trial." Complement Ther Med. 2017;33:58-64.
10 Lopresti AL et al. "affron, a standardised extract from saffron (Crocus sativus L.) for the treatment of youth anxiety and depressive symptoms: A randomised, double-blind, placebo-controlled study." J Affect Disord. 2018;232:349-357.
11 Mashmoul M et al. "Saffron: A Natural Potent Antioxidant as a Promising Anti-Obesity Drug." Antioxidants (Basel). 2013;2(4):293-308.
12 Aguiar S, Borowski T. "Neuropharmacological review of the nootropic herb Bacopa monnieri." Rejuvenation Res. 2013;16(4):313-326.
Subscribe and receive the latest insights on the healthy food and beverage industry.
Join 47,000+ members. Yes, it's completely free.
You May Also Like
---