Cognitive health on the brain for functional food and beverages
Cognitive health on the brain for functional food and beverages
Consumers' cognitive needs are incredibly diverse; as such, a major challenge holding back the brain health category is a lack of clarity among formulations.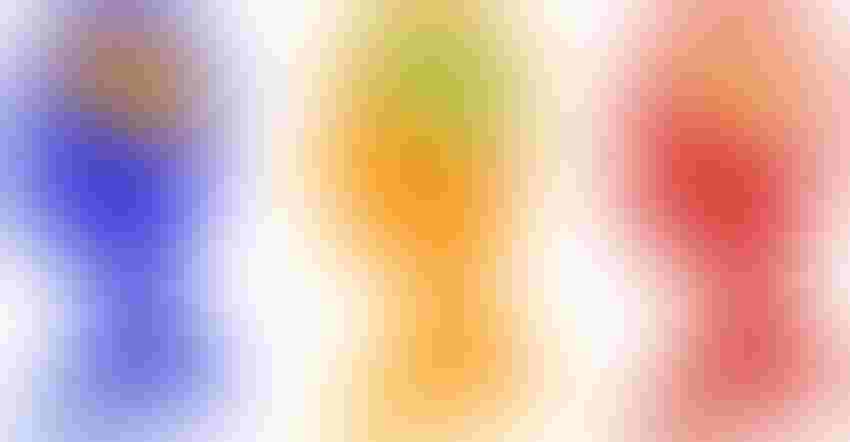 The modern world is hard on the human brain. The constant bombardment of stimuli people deal with on a daily basis leaves many stressed, anxious, distracted, sleeping poorly or with a general sense of mental malaise.
Covid-19 exacerbated these issues, and inflation, war and other threats to daily well-being are ensuring that mental calm remains elusive for many consumers around the world.
The food and beverage industries have rushed to offer products that can speak to these concerns. Immune support was the top-of-mind functionality during the pandemic, but brain health will be the one to watch in the near future.
Clearing confusion around need states
What makes this segment challenging is that need states are less clear than they are in many other areas. The brain is a complex organ, and mental health needs vary widely. A consumer looking for a stronger immune system can be satisfied with a product that has added vitamin C. A consumer who is stressed and struggling to focus is unlikely to find a single ingredient that solves these problems.
Additional content on cognition is available in our "Brain games: Ingredients for mood, balance, performance" digital magazine. Click the link for free access.
According to Euromonitor International's 2022 Voice of the Consumer: Health and Nutrition Survey, 27% of global consumers are seeking natural solutions like food or beverages to deal with stress. Interestingly, 14 other answers in that same survey question received at least 10% positive responses, indicating that most people are using several mental health-boosting techniques at once. Food and beverage therefore can play a role but it will not be a role that exists in isolation.
A major challenge holding the brain health category back is a lack of clarity. Consumer needs in this space are incredibly diverse, which means the products designed to help are diverse as well. But many solutions are using the same language to speak about different things. A Baby Boomer worried about age-related cognitive decline and an anxious member of Generation Z can both be marketed "brain health" products, but their needs are radically different. Therefore, manufacturers should think of these products in two broad groups.
Cognition and nootropics
The first major group of need states is those related to cognition. These products are for consumers who want to think more clearly, have better memory and be able to focus. Products in this space are technically called nootropics, though that term does not seem to be catching on with the general population. Instead, terms like "focus enhancing" are preferred.
Caffeine is, and will remain, both the most widely used and effective nootropic additive. But it has many limitations, and much of the new product activity in this space will be in either mitigating or providing alternatives to those limitations. L-theanine has emerged as the most popular solution to the deficiencies of caffeine. Its familiar safety and effectiveness, as seen in tea, set it apart from many of the ingredients in this segment.
Less proven are choline, resveratrol and various B vitamins, as well as mushroom ingredients like lion's mane (Hericium erinaceus) and cordyceps (Cordyceps sinensis). In many cases, studies suggest positive mental effects, but more investigation is needed. Figuring out which of these ingredients are most effective will be key to breaking the dominance of caffeine in mainstream nootropics.
A wide range of pharmaceuticals like Noopept or aniracetam in this space are popular among "neurohackers" with high-risk tolerances, but these are not suitable for food and beverage usage. A firm line exists between those sorts of nootropics and food and beverages designed for general appeal.
To keep reading and find out the second key group of brain health products—and where the category is heading—click the following link to download NPI's "Brain games: Ingredients for mood, balance, performance" digital magazine.
Matthew Barry is a food and beverage insights manager at Euromonitor International. Based in Chicago, he is the project lead for the firm's global hot beverages research and frequently writes and presents on changing demand patterns across the food and beverages space.​ He also advises clients on how macroeconomic effects, lifestyle trends and other factors are influencing the industry across the world, with a special focus on North America.
Subscribe and receive the latest insights on the healthy food and beverage industry.
Join 47,000+ members. Yes, it's completely free.
You May Also Like
---