Cognitive health: A growing priority for consumers
Cognitive health: A growing priority for consumers
Modern-day living is having a significant impact on the cognitive health of consumers, creating opportunities for new product development.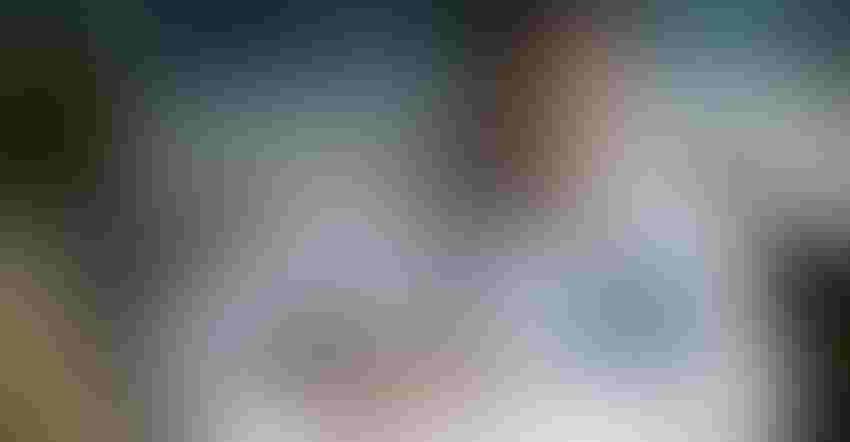 Modern-day living is having a significant impact on the cognitive health of consumers. Issues such as the amount of time spent on digital devices and time scarcity, combined with high levels of stress, is impacting the ability to concentrate and focus. At the same time, consumers are adopting a broader approach to well-being and considering the importance of good cognition in overall health. This may help drive demand for products with aligned functional ingredients in everyday food and drink categories.
Once considered something of a taboo subject when it came to open discussion, in FMCG Gurus data, 65% of consumers now say they recognize the link between good cognitive health and good overall health. For context, a total of 68% said this when it comes to digestive health. However, while consumers are becoming more responsive to the importance of good overall cognitive health, they also recognize it is being impacted by modern lifestyles—daily stresses, reliance on digital devices and insufficient time to relax. As a result, consumers are looking to taking a proactive approach to addressing this issue. As with any form of health issue in 2020, this is a heightened concern in a COVID-19 environment.
Across the globe, cognitive health problems are common. In FMCG Gurus research conducted over 2018 to 2019, 49% of consumers said they struggle to concentrate at times. Additionally, 43% said they can struggle when it comes to mental focus, and 57% said they regularly feel tired and fatigued. These symptoms are something that can significantly impact quality of life, including the ability to perform in the workplace. It can also lead to potential health issues when it comes to tasks such as driving cars or operating heavy machinery. The research showed that approximately 90% of consumers had taken steps to improve their mental and cognitive health in the previous 12 months. The reality is that any steps taken by consumers to improve their diets and lifestyle will likely not only improve cognitive health, but broader aspects of well-being, too.
Concerning dependency on digital devices, FMCG Gurus research conducted in 2019 found that 37% of consumers believe they spend too much time on digital devices. This is linked to the fact that 49% of consumers said they spend at least 25 hours in the average week on their smartphone, and the same figure said this about their personal computers and laptops. Additionally, 28% stated they spend too much time watching television. These behavioral traits may not only impact the ability to relax, but can also expose the eyes and brains to blue light, which may further influence focus and concentration.
 FMCG Gurus research conducted over the period 2019 to 2020 found that 30% of consumers were unhappy with the amount of time they have to relax, and 64% noted they are making active attempts to improve their work/life balance. The frantic nature of modern life is resulting in consumers getting up earlier and going to bed later, as they look to cram as many activities into the day as possible. This is something that is often done at the expense of relaxation. Moreover, many consumers can often struggle to switch off from personal or professional obligations, even late at night.
Finally, high levels of stress may influence a consumer's struggle to focus and concentrate. Feelings of anxiousness and preoccupation can contribute to difficulty being alert. Common causes of stress include worrying about the health and well-being of loved ones, financial insecurity and wider societal issues. Again, in a COVID-19 environment, these levels of concern will be intensified. For instance, in March 2020, FMCG Gurus research found that 36% of consumers said they had become more conscious about their mental well-being because of the virus. By July, this figure had increased to 43%.
When addressing cognitive health, consumers are more likely to take general steps rather than specialist steps. For instance, consumers are more likely to say that they have gone to bed earlier (34%) and changed their diets (33%) than visited a doctor (19%) or taken supplements (21%). The focus on improving diet to improve cognitive health is something that will create significant opportunities for the food and drink market over the next 12 months from an ingredient and claims perspective. However, when targeting consumers looking to improve their concentration and focus, it is crucial that any claims made are not deemed misleading.
This article is based on the following FMCG Gurus survey series:
COVID-19 survey series – March-July 2020

Cognitive health survey series – Q4 2018/Q3 2019

Stress and sleep management survey series – Q3 2019

Eye health survey series – Q3 2019
Will Cowling is marketing manager at FMCG Gurus.
Subscribe and receive the latest insights on the health and nutrition industry.
Join 37,000+ members. Yes, it's completely free.
You May Also Like
---