Third-party certification programs deliver on consumer demand for transparency
Third-party certification programs deliver on consumer demand for transparency
With the demand for transparency on the rise, certification programs and seals increasingly help consumers understand the brands that share their own values.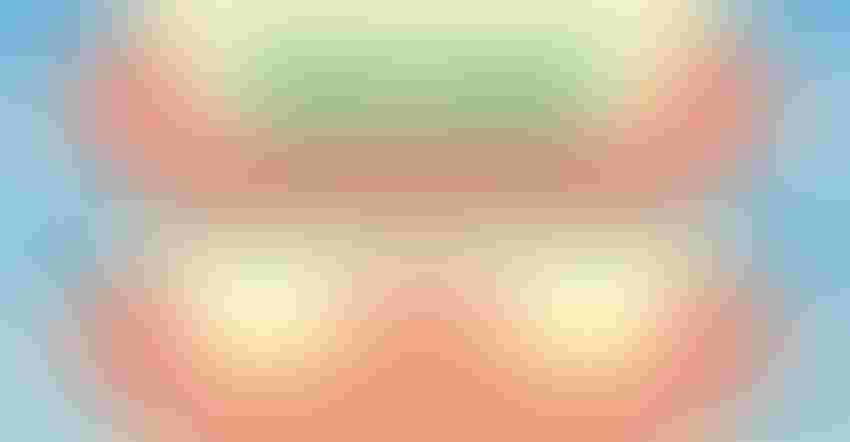 Transparency is a vital consideration for the nutrition and dietary supplement communities, as consumers demand more information and knowledge about the products they ingest. Third-party certification programs meet that demand by providing consumers a window into the quality of products and allowing premium manufacturers the ability to distinguish themselves in the industry. Certification programs and the seals that represent them instill confidence and trust in brands and can bring surprising return on investment (ROI) for companies that make the commitment to participate. Yet, it is important to scrutinize the key details of individual programs to understand their benefits.
The value of transparency can be difficult to quantify but a recent survey "ROI of Transparency. A Consumer Market Research Study," from Pure Branding provided perspective. The data showed 73% of respondents would be more likely to pay more for a product they believe to be more transparent. Some brands reported as much as 20% return on transparency initiatives. With consumers willing to pay more for premium brands that demonstrate the quality of products, certification programs fill the need.
With transparency on the rise, certification programs and seals increasingly are badges of honor for brands. Title sponsor of SupplySide West 2019, KSM-66 Ashwagandha, describes itself as the "botanical with the most certifications," listing 28 in total on its website. The Banned Substances Control Group (BSCG)'s Certified Drug Free banned substance certification is among them. Others focus on manufacturing requirements, claims, raw and clean food, contaminants, ingredient identification and more.
In a marketplace full of seals, it can be hard to distinguish valuable third-party certification programs from those that are just icons off the internet. It is especially important for consumers to scrutinize seals to ensure they are backed by qualified third-parties that deliver the expected protection and benefits. 
Key elements of certification programs may include initial product review and risk assessment, manufacturing facility audits, and ongoing testing for ingredient identity and quantity or contaminants. Some programs are specialized in narrow areas, while others are broadly focused on manufacturing compliance or general quality control (QC). Depending on the purpose of the certification, key program elements may be customized to suit clients' needs.
Kosher or halal certifications are focused on religious priorities. These programs establish compliance with standards through product review and onsite facility evaluations conducted by qualified independent auditors.
Non-GMO Project and Certified Gluten Free are concerned with social and health issues. These programs operate on central standards that protect against the contaminants of interest. The certification process is carried out by a qualified group of vendors. The process begins with initial product review and risk evaluation followed by manufacturing facility audits with concentration on hazard control and food safety. Testing for GMOs or gluten levels is conducted using verified methods and a network of qualified laboratories with frequency of testing determined by the initial risk assessment process.
GMP (good manufacturing practice) seals are perhaps the most common in the supplement industry; some are earned through third-party audits, others are not. GMP third-party certification providers conduct manufacturing facility audits that dig into GMP requirements outlined in 21 CFR 111, 117 and other applicable regulations governing dietary supplements. GMP certifications are awarded upon successful completion of onsite audits allowing facilities to use the program seal or certificates. Groups like NSF, UL and BSCG offer GMP certification as do a number of other independent auditors and vendors.
Use of GMP certification program seals is often limited to the manufacturing facility, leaving finished product brands looking for a means to communicate compliance. Some use the proper approach by explaining, "Products are manufactured in a GMP registered facility." Others elect to make GMP seals to represent compliance. Some brands don't conduct audits and put meaningless GMP icons on products. The high number of unique GMP seals can create confusion for consumers. To combat the confusion, BSCG allows qualified finished product brands the opportunity to use its Certified GMP seal on product packages and marketing.
Premium certification program options are available that combine GMP audits with label verification and contaminant testing or screening for banned substances in sport and other prescription, over-the-counter (OTC) or illicit drugs that may infiltrate the supply chain and harm athletes, brands or consumers.
The USP Verified mark combines a complete GMP audit with ongoing testing to verify ingredient identity and quantity, and look for environmental contaminants like heavy metals, pesticides or microbiological agents. Programs like BSCG Certified Quality and NSF Contents Certified offer similar approaches. These programs help ensure products contain what they should.
Banned substance certification programs are often considered solely as a means of protecting athletes from positive drug tests, but such programs offer more. Programs like BSCG Certified Drug Free, Informed Sport/Choice and NSF Certified for Sport include GMP assessments as part of an initial process that also reviews legitimacy of ingredients, toxicology concerns, label claims and compliance issues.
Ongoing testing for hundreds of prohibited substances in sport, or other prescription drugs that may inadvertently appear in dietary supplements not only protects athletes, but it can expose issues with the supply chain or manufacturing process that may otherwise not be identified. Field contamination with herbal stimulants or alkaloids, poorly made raw materials that have cross contamination with pharmaceutical drugs or a clandestine operation manufacturing SARMs (selective androgen receptor modulators) at a co-packing facility are examples of unexpected risks that can be avoided through banned substance certification. Sport certification not only offers protection to athletes against positive drug tests, it also demonstrates the integrity of products to consumers and delivers regulatory security to brands.
In the growing realm of hemp and CBD products, third-party certification may be even more valuable. Concerns over THC content, QC, possible contaminants such as heavy metals or synthetic cannabinoids, and questions over hemp sourcing have grown almost as fast as the industry itself.
Several certification options are now available that focus on the primary issues. The U.S. Hemp Authority created a certification focused on "stringent self-regulatory standards… and third-party audit." Sourcing, manufacturing and testing for potency and environmental contaminants are considered in the guidance document. Others like the new International Cannabinoid Analysis Program (ICAP) program offered by Alkemist Labs and Nutrasource focuses on verifying THC content limits.
BSCG offers its Certified Hemp and Certified CBD programs as a complete compliance solution to the industry. These programs, applied to full-spectrum and isolate segments respectively, offer a focus on drug testing protection with a THC daily dose limit and testing for prohibited substances in sport. Also included in the testing scheme are synthetic cannabinoids, potency, heavy metals, pesticides, solvents and microbiological agents. A GMP assessment, label and website claims review are part of the initial certification process.
A larger transparency movement is expanding consumer trust within the natural product and dietary supplement communities and adding value to brands. Companies should consider the various industry certification options available that offer consumers access to all the product and manufacturing information they now demand. 
Oliver Catlin is president of BSCG (Banned Substances Control Group) a third-party certification and testing provider focused on banned substances, quality control, and GMP (good manufacturing practice) compliance serving the nutrition, natural product, and hemp and CBD industries.
Subscribe and receive the latest insights on the healthy food and beverage industry.
Join 47,000+ members. Yes, it's completely free.
You May Also Like
---