The Challenges of Marketing Weight Management Ingredients
The Challenges of Marketing Weight Management Ingredients
As the weight loss industry continues to grow, marketers will have to find new ways to capture the attention of consumers while promoting products in an honest, legal and effective way.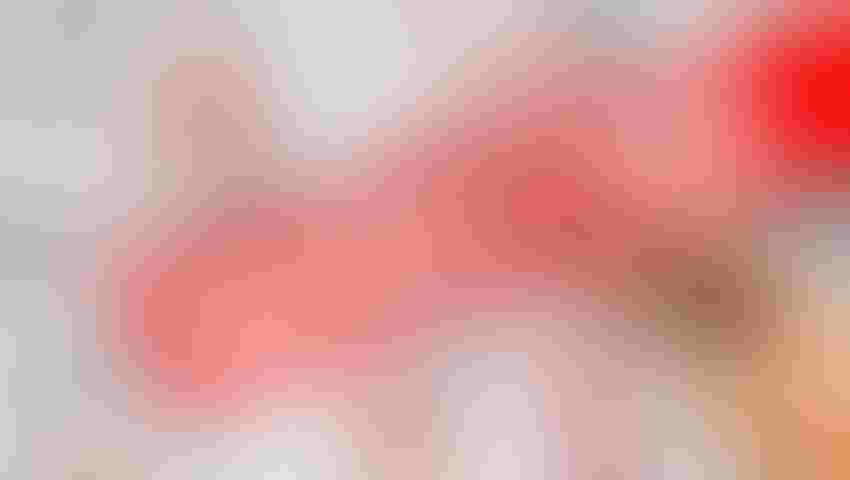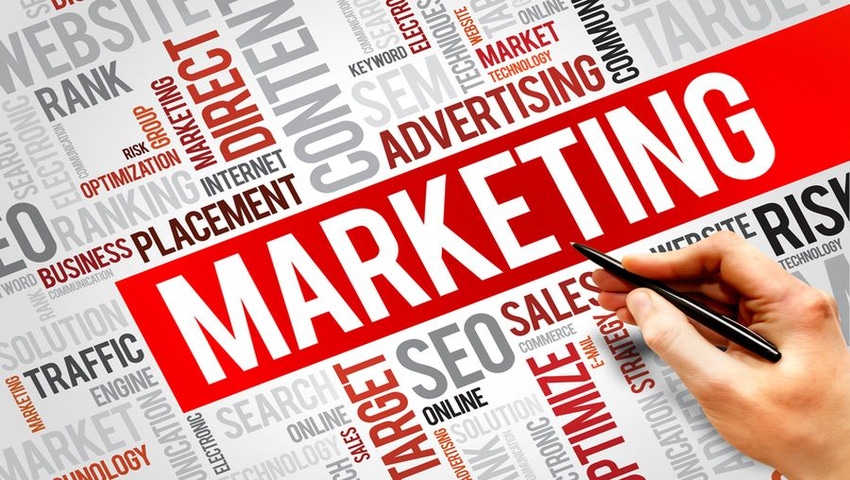 Obesity continues to be a major health epidemic across the globe. The majority of consumers are still heavier than medically recommended, and with worldwide obesity more than doubling since 1980, much of the world's population lives in countries where more deaths are caused by obesity than by being underweight, according to the World Health Organization (WHO). The United States has the highest rates of obesity and overweight individuals, with a third of the population obese. The Harvard T.H. Chan School of Public Health projected this rate to rise to around 50 percent by 2030.
With obesity linked to health risks such as hypertension, diabetes, high cholesterol and cancer, the annual revenue of the weight loss industry in the United States is worth some US$61 billion. With as many as 108 million Americans on a diet plan at any one time, according to Marketdata Enterprises Inc., the opportunities for marketing weight management supplements are huge.
Knowing the Guidelines
Weight management products have strict guidelines that need to be followed. FDA encourages customers to be aware of products that promise a quick fix, use the words "guaranteed" or "scientific breakthrough," and are frequently marketed in a foreign language or through mass emails.
Strict FDA regulatory rules continue to make the weight management industry a safer space for manufacturers and consumers. Following concerns surrounding fenfluramine and dexfenfluramine (Fen-Phen), the products were recalled by FDA in 1997 due to findings indicating that approximately 30 percent of patients who were evaluated had abnormal echocardiograms. The appetite suppressant was linked to heart disease, with women deemed to be at a higher risk than men. With a marketing campaign worth $52 million, doctors were writing 85,000 prescriptions a week just three months after its introduction to the market.
Weight Management Marketing Challenges
GlaxoSmithKline Consumer Healthcare's Alli presented a different challenge for marketers, with the weight management product carrying the potential for an anal leakage side effect. Advertisements featured testimonials from healthcare providers and consumers to build trust and awareness, as well as offering incentives such as online forums for users to interact with other customers and in-depth briefings from pharmacists on effective weight loss. The launch of Alli in the U.K. was an ambitious challenge for GSK, with a simultaneous European launch across 27 countries. The integrated, cross-channel campaign consisted of positioning Alli as a credible, clinically-proven product through traditional PR approaches, digital platforms, pharmaceutical support and consumer communications. This multifaceted approach proved to be successful, with the U.K. market garnering 56 percent consumer awareness and a strong set of sales to make it the leading weight loss supplement available.
Weight management supplements differ from over-the-counter (OTC) or prescription medications because FDA does not classify them as drugs. If FDA finds a supplement to be unsafe, it may remove the product from the market or ask for a voluntary recall by the manufacturer. The agency also issues warning letters and criminally prosecutes people responsible for marketing illegal products, as well as raises awareness with consumers about the potential dangers of weight loss supplements.
Trendy Ingredients: Do Your Homework
As this competitive sector continues to grow, a host of new, trendy weight management ingredients are being marketed to consumers.
The use of acai berries has been popular for several years, with the protein-packed Brazilian berry often marketed to spur weight loss. Similarly, Garcinia Cambogia is another ingredient that has been associated with weight loss; promoted as a product that could help consumers shed pounds with "no exercise, no diet and no effort." The feature of the product on the popular "Dr. Oz" television program resulted in a class action lawsuit against the production company and Dr. Oz himself due to a lack of credible scientific evidence.
Weight Management Beyond Supplements
This trend isn't just limited to supplements. Paltrow's new smoothie mixes feature ingredients such as green tea, yerba mate, cocoa bean, maca and ho shou wu, all of which boast restorative benefits such as extrasensory perception and a boosted sex drive. Experts suggest the ingredients are fairly common among consumers seeking plant-based remedies, and it is obvious that exotic and unusual names can help marketers reap the benefits when selling a new product.
Market Responsibly
Promoting products in such a competitive industry brings challenges for marketers. A single "bad apple" or unethical marketer can ruin a category for all marketers. FTC is clamping down on false advertising and has urged media companies not to accept advertisements that make dubious weight loss claims. In 2014, FTC fined four companies for deceptive advertising. A collective total of $34 million was paid to consumers from Sensa Products, L'Occitane, HCG Diet Direct and LeanSpa for a mixture of concerns including false marketing and the recurrence of monthly payments. These hefty fines send a clear message that deceptive marketing of weight loss products will be challenged, with FTC tough in its stance of items and supplements that don't deliver.
Offer Development
The industry faces similar challenges with "free" trials. Examples include "force" free trials whereby customers who didn't request a product are given a free trial, and then asked to pay after a certain period of time. Negative option trials have also proven difficult, with customers providing credit card information before they receive their trial and needing to remember to cancel before they are billed. FTC takes a harsh stance on this, with LeanSpa fined for charging customers with monthly recurring payments after signing up for free trials.
Good Science Is Imperative
To combat misleading marketing and product claims, FTC insists that weight loss claims must be supported by "well controlled human clinical studies of the product or a substantially similar product," with studies conducted and controlled by researchers who are qualified by training and experience. Published clinical studies provide gravitas and reassurance for consumers, with their findings a vital part of the marketing process.
Social Media Advertising Guidelines
The influence of social media has become a new channel for marketers to capitalize on. Platforms such as Facebook are strict in the advertisements they accept, with the social media website requiring advertisers of weight management and other adult products to "limit the audience of their adverts to people aged 18 and over." In fact, Facebook ads may not contain "before and after" images or images of unexpected or unlikely results. Similarly, the language of the Facebook ads must not call attention to "perceived imperfections," and must present realistic and accurate information about a state of health in a "neutral or positive way." For example, acceptable copy according to Facebook is "Healthy Tips for Weight Loss," whereas unacceptable copy includes "Lose 25 lbs in 25 days" and "Want to Lose Weight?" because they indicate an unhealthy amount of weight loss in a given period and imply that someone is of a certain body type.
The Celebrity Scene
Manufacturers of weight management supplements and their marketing teams are increasingly using celebrities to promote products and the feelings associated with their use. Actress Nicole Kidman was contracted to promote Australian supplement manufacturer Swisse when the brand entered the competitive American marketplace. The campaign focused on how the supplements made her feel, with emphasis on the attributes of the "Australian way of life," such as beaches and sunny skies that many associate with the healthy Australian way of living. Other well-known faces have launched their own supplements, with Martha Stewart creating a line of six whole food-based and condition-specific nutraceuticals targeted specifically for women.
What's Next?
As the weight loss industry continues to grow, marketers will have to find new ways to capture the attention of consumers while promoting products in an honest and effective way. The industry needs innovation that starts with proven, safe ingredients. With the use of published double-blind, placebo-controlled clinical studies, responsible messaging approved by legal counsel, the use of consumer sentiment analysis surrounding related terms, utilization of key influencer identification tools, engaging visual communications, and an appeal to a consumer's feelings via brand ambassadors, marketers have an effective set of tools to launch new products in the weight management category.
Lindsey Carnett is CEO and president of Marketing Maven (marketingmavenpr.com), an integrated marketing and PR firm ranked Top 50 in the United States in the food and beverage category by third-party ranking company O'Dwyer's PR. Featured in Forbes and FOX News, she is a FOLIO: Magazine 2015 Top Women in Media Honoree. You can reach her at [email protected].
Subscribe and receive the latest insights on the healthy food and beverage industry.
Join 47,000+ members. Yes, it's completely free.
You May Also Like
---