Testing Tell-All: How Not to Make a Dietary Supplement
Testing Tell-All: How Not to Make a Dietary Supplement
Based on nearly two decades of testing, ConsumerLab.com revealed supplements often fail quality tests established by the consumer information organization; however, data show several categories are improving their quality.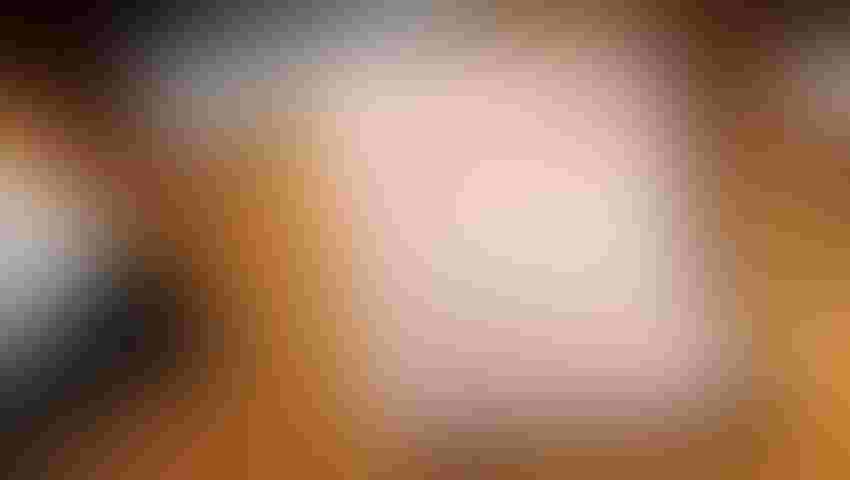 For 17 years, ConsumerLab.com (CL) has been identifying quality health and nutrition products for consumers and health professionals based on independent analyses. CL has tested and reviewed more than 5,000 products representing over 400 brands. This puts CL in the unique position of knowing the good, the bad and the ugly of product quality for the full range of dietary supplements and nutritional powders and drinks and other health foods.
CL's website has become a popular consumer health information destination, drawing approximately half a million active users each month, including more than 80,000 paying subscribers and thousands who have access through institutions such as the National Institutes of Health (NIH), Mass General Hospital, public libraries, universities and FDA. These people are attracted to the authoritative information, which includes expert product reviews, the latest recalls and warnings, answers to popular questions about health products, and an encyclopedia of natural products—including drug-supplement interactions. Hardly a week goes by without CL being referenced in at least one news article.
 As noted in a recent article in the Journal of the Academy of Nutrition and Dietetics, CL offers a third-party quality certification program that publishes its analytical methods and testing criteria, and obtains samples exclusively by purchasing them on the market—not from companies.
Among the products currently reviewed on ConsumerLab.com that CL has selected for testing, 22 percent have failed to meet our criteria for quality and approval. The herbal category had the most failures, followed by nutritional products (such as protein, greens and whole food powders), vitamins/minerals, and other supplements (such as probiotics, fish oils, etc.).
The most common reason for a product to fail our tests is that it does not meet its label claim for a key ingredient—providing less than the listed amount. Other reasons include contamination with heavy metals, spoilage, failure of pills to properly disintegrate, too much active ingredient and labeling violations—such as the failure of an herbal product to identify the plant part used.
While an overall failure rate of about one out of four or five products is not encouraging, we have seen categories improve over time. Probiotics has been one of those categories. The category has been tested five times since 2003. In 2009, 69 percent of products failed testing—mainly for containing fewer viable organisms than listed. Most recently, however, the failure rate was down to 13 percent. We believe this is due to improvements in how products are shipped and stored to protect organisms, as well as listing the amounts of organisms expected at the time of use rather than at the time of manufacture.
One category that has continued to have issues is milk thistle. This product category has also been tested five times. Just this year, 80 percent of the products failed testing. We believe the reason for the high failure rate is that many companies are not using the USP test methods for this category, which are more specific than older, non-specific methods.
Turmeric/curcumin is another category that has had issues. Of nine supplements selected for testing, one herb product had only 33 percent of expected curcuminoids, which was just 7.8 mg per day. Meanwhile, most extracts provided hundreds of milligrams—except for one that had only 53 percent of its listed amount and was contaminated with small amounts of lead and cadmium. CL also tested five popular turmeric spices. Although none were contaminated with lead (which has been a recurring problem), large numbers of insect parts were found in several. "Organic" spices were the most contaminated: 195 bug fragments in one—and 90 fragments, a beetle larva and a rodent hair in another.
If you'd like to be kept up-to-date on CL's latest findings, join the free enewsletter, which is sent twice each week.
Lisa Sabin, vice president, business development, ConsumerLab.com, presented this data at the SupplySide West 2016 workshop: "Contract Manufacturing: Raising the Bar on Delivering Quality." She joined ConsumerLab.com shortly after its founding in 1999 and is in charge of the company's numerous programs with supplement manufacturers and retailers, including ConsumerLab.com's Quality Certification Program. She has worked with supplement manufacturers for more than 19 years in her positions at ConsumerLab.com and, previously, with Prevention Magazine. Sabin also worked at Hearst Magazine, where she held a number of positions in its licensing department, working with magazines such as Cosmopolitan, Good Housekeeping and Popular Mechanics, and licensees such as Walmart.  Sabin graduated from Rutgers University with a degree in communications.
Subscribe and receive the latest insights on the healthy food and beverage industry.
Join 47,000+ members. Yes, it's completely free.
You May Also Like
---