Supplement Company Says It Exited U.S. Market After FTC Lawsuit
Supplement Company Says It Exited U.S. Market After FTC Lawsuit
The 2016 judgment against COORGA Nutraceuticals Corp. underscores the potential consequences of a referral by the National Advertising Division to FTC.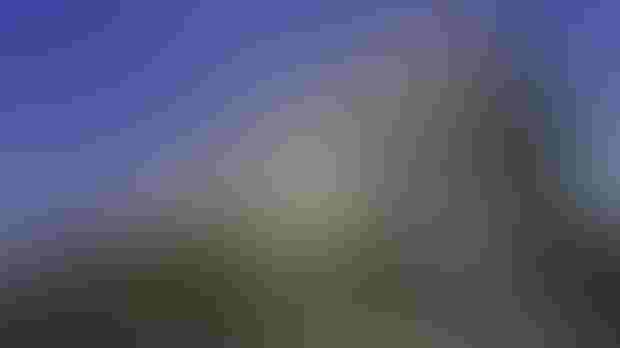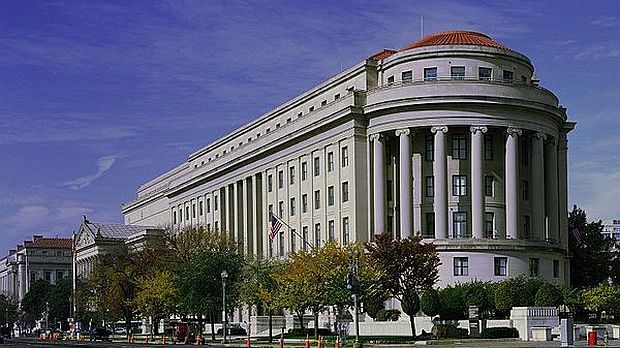 Editor's Note: This is the second in a three-part series examining a 10-year-old initiative between the National Advertising Division (NAD) and the Council for Responsible Nutrition (CRN). The third article will explore the NAD appeals process.
In September 2016, the federal agency responsible for cracking down on deceptive business practices—the FTC—announced a court ruling against a Wyoming corporation and its officer for claiming that a "Grey Defence" dietary supplement reversed or prevented gray hair.
The supplement business has reportedly left the U.S. market.
COORGA Nutraceuticals Corp. initially captured the attention of the National Advertising Division (NAD), a self-regulatory body that investigates advertisements for accuracy and truthfulness.
In early 2014, NAD disclosed it had referred advertising claims made by the company to federal regulators. NAD, which is administered by the Council of Better Business Bureaus, expressed disappointment that COORGA "declined to participate in the self-regulatory process."
In announcing the court order against COORGA, FTC (Commission) recognized NAD's referral.
A judgment was entered in the U.S. District Court in Wyoming against COORGA and Garfield Coore, who was described by the judge overseeing the case as COORGA's executive vice president and sole employee who owns 65 percent of the company.
U.S. District Judge Scott Skavdahl prohibited COORGA and its executive from making gray hair-reversal or prevention claims unless they are not misleading and based on "competent and reliable scientific evidence." The defendants also were ordered to pay about US$391,000, and the money may be used to refund consumers who were defrauded, the Commission said.
Disagreement with NAD over Research
Coore maintained he participated in the NAD investigation. He told INSIDER NAD was asked by the company not to make public COORGA's "reliance on specific research papers" when NAD published its findings. Coore said NAD responded that the research in question was "public domain," and it reserved the right to make public that the company had relied on the research.
"The advertiser noted that its decision was rooted in its concern about publicly disclosing the research upon which the company relies to support its advertising claims," NAD explained in its January 2014 press release announcing the FTC referral.
In an email to INSIDER, Coore indicated that making public the documents would not be in his company's interest because it would provide his competitors "a blueprint of our product development path."
Grey Defence—what the judge described as a combination of vitamins and minerals plus an enzyme catalase—is Coore's brainchild. "Coore, a self-described 'applied scientist,' developed the Grey Defence formula over a 9-month period by conducting 'comparative scientific research' of various journal articles, studies related to Vitiligo (a disease that causes the loss of skin color), and various 'therapeutic compounds,'" Skavdahl observed in his court order granting summary judgment to the Commission.
"Our position was they [NAD] are free to report their conclusion of whether they thought our marketing was misleading based on the material we provided or not," Coore told INSIDER. "They had absolutely no right to reveal to the world our product development blueprint."
NAD did not respond to a request for comment.

But according to industry lawyers in Washington who review advertising statements to determine compliance with federal regulations, NAD offers ways to protect confidential information, such as a proprietary blend and non-published literature.
In a phone interview, Ivan Wasserman, a partner with the law firm Amin Talati Upadhye LLP, acknowledged concerns with divulging trade secrets to competitors.
However, he added, "In my experience … any advertiser needs to be ready to defend its claims, and therefore … you've got to be ready to answer the call if and when someone asks you to substantiate your claims."
Often, matters referred by NAD to the Commission are resolved without enforcement action. In a study of NAD cases that were referred to the Commission, the law firm Kelley Drye & Warren LLP identified several cases in which advertisers agreed to change or discontinue the challenged advertising claims, or reengage with NAD, following an FTC referral.
FTC Expert Weighs in on Substantiation
But COORGA eventually found itself in a different predicament. In May 2015, federal authorities filed a lawsuit challenging statements that Grey Defence reverses or prevents the formation of gray hair and is scientifically proven to do so.
The company and its executive contended they had a reasonable basis for claims that were neither false nor misleading—arguments the court rejected.
In August 2016, Skavdahl ruled in favor of the government on its summary judgment motion.
Government lawyers had turned to an expert to evaluate COORGA's claims: George Cotsarelis, M.D., a professor of dermatology at the University of Pennsylvania Perelman School of Medicine.
Dermatology experts, the professor opined, "would require at least one well-designed, randomized, placebo-controlled, and double-blinded human clinical trial," according to the judge's summary judgment order.
"Dr. Cotsarelis found no human clinical trials of any Grey Defence dietary supplement demonstrating efficacy in reversing or preventing gray hair," Skavdahl, the judge, noted in his order. "Based upon his review of defendants' purported substantiation and the relevant scientific literature, the FTC's expert found no competent and reliable scientific evidence to support defendants' claim."
The judge found the defendants failed to counter the professor's substantiation testimony.
"While it is true, as defendants point out, that the FTC' s advertising guide suggests there may be other scientific evidence that could be sufficient and that a double-blind study is not necessarily required in all instances, the FTC has established that a human clinical trial is required for the claims made by defendants that its dietary supplements reverse or prevent the graying of human hair," Skavdahl concluded.
The defendants reportedly questioned the reliability of Cotsarelis' opinions because the professor had no experience with research on the grayness or whiteness of hair.
However, the judge pointed out Coore was a lay witness, and he could not offer an expert opinion to refute the professor's expert testimony. He also ruled Cotsarelis was qualified to provide expert testimony on the issue of substantiation.
"At the end of the day, the company didn't offer good experts," said Katie Bond, a senior associate with Kelley Drye & Warren, who reviewed the summary judgment order, in a phone interview.
Bond wasn't involved in the case, but she represents clients on matters involving the Commission.
"They didn't offer any qualified experts," the lawyer said. "They didn't offer any science, and the FTC got a slam dunk."
The judge acknowledged studies from Coore's research, but he wasn't persuaded the materials were sufficient to substantiate the advertising claims.
"The studies from Coore's research, while potentially useful in generating hypotheses for future studies, do not establish a causal connection between Grey Defence and a change in gray hair, and thus cannot support the claim that Grey Defence reverses or prevents gray hair in humans," Skavdahl concluded.
The judge also identified flaws with an "observational survey" reflecting feedback from 20 Grey Defence users.
"It is clear, even to the court, that the survey cannot be characterized as a well-designed or controlled scientific study," he wrote in his order. "In his report, Dr. Cotsalrelis discusses the numerous deficiencies in the survey and states that anecdotal evidence, such as reports from participants, is insufficient to prove a product's efficacy."
Responding to the court's ruling, Coore indicated the 1994 Dietary Supplement Health and Education Act (DSHEA) "makes it clear" that dietary supplement companies are not required to conduct randomized clinical trials (RCTs) to substantiate their advertising claims.
"No one would assume that it would be our attorney's job to point out that the governing legislation, DSHEA, contradicts the FTC's RCT position, which he would have done if that was the charge initially and not a bait-and-switch," Coore proclaimed in an email to INSIDER.
Coore said he and the company didn't have the funds to file an appeal, which he said would cost in the "mid-six figures." He indicated his legal bills were $20,000 a month at one point in the case.
"We have simply [exited] the U.S. for now," Coore said.
However, the company still operates a website, graydefence.co. In the About Us section of the website, Grey Defence is described as "a super-premium dietary supplement that is formulated to assist the body in reversing grey hair due to oxidative stress." Another section of the website describes the product as "a leading anti-aging dietary supplement that reverses grey hair."
Coore maintained the company is compliant with the court's judgment. He said, "[T]he information on our website is based on a domain outside U.S. jurisdiction."
An FTC spokesman declined to comment on the compliance question.
-----------------------------------------------------------------------
Industry Lawyers Weigh in on NAD, FTC Referrals
By Josh Long
Dietary supplement companies that receive an inquiry from the National Advertising Division (NAD) may be caught off guard at first, which could help to explain a firm's initial reluctance to participate in an investigation. But industry lawyers familiar with NAD said the self-regulatory body serves an important role and generally shouldn't be ignored.
Katie Bond, a senior associate with Kelley Drye & Warren LLP, described NAD's advertising monitoring program as a relatively inexpensive way to challenge a competitor's advertising statements.
Through a longstanding partnership with the Council for Responsible Nutrition (CRN), NAD has examined dietary supplement advertising claims to determine whether they are truthful and accurate.
NAD reviewed 30 dietary supplement cases in 2016, requesting substantiation for advertising claims, said Kat Dunnigan, a senior staff attorney in New York who oversees the NAD/CRN initiative. Ten challenges were raised by CRN, while the remainder of cases involved challenges by NAD and so-called competitive challenges, she noted in a phone interview.
Bond acknowledged companies that hear from NAD for the first time may question NAD's authority and not be familiar with the self-regulatory body. "They wonder … a lot of times, who is this, and what is their authority, and why in the world would I have to answer to them," she said in a phone interview.
But as the case against COORGA Nutraceuticals Corp. illustrates, failure to participate in a NAD investigation could result in a referral to the FTC (Commission).
In a study, Kelley Drye & Warren examined cases involving NAD referrals to the Commission.
"Basically, our takeaway in doing this was that if you refuse to participate, or you refuse to comply with a NAD decision," it's more likely "the FTC is going to lean on the company to go back and participate, or to comply," Bond explained.
Ivan Wasserman, a partner with the law firm Amin Talati Upadhye LLP, said NAD generally "serves an important role as a self-regulator," and he noted the alternative is being contacted by a government agency like FTC or a state attorney general.
"FTC takes NAD referrals seriously…," Wasserman said in a phone interview.
The lawyer pondered reasons a company would decline to participate in a NAD investigation.
"Why would you not participate at all," he asked. "… [One] of the only reasons not to participate would be … if you really feel like you cannot defend your claims."
In the above situation, a business has two options, the attorney said, either "not participate, or two, participate, but inform the NAD that you are voluntarily discontinuing the claims."
Analyzing the types of cases typically brought by the Commission is another factor that could influence whether to participate in a NAD probe or comply with its ultimate decision, he noted.
For example, Wasserman said the Commission typically doesn't target claims that only appear on product labels, and the agency doesn't generally focus on comparative claims. The latter claims contend, for example, that one brand is superior to another.
However, the agency is likely to investigate a "core performance claim," Wasserman observed, especially one related to health or safety.
Finally, failing to respond to a NAD inquiry doesn't just carry risks of an FTC enforcement action, the lawyer pointed out.
"I can see that a NAD failure-to-respond decision could trigger class actions, as well as an FTC investigation because … that's at least signaling to the class action attorneys that you may not believe you have adequate substantiation for your claims," Wasserman concluded.
Subscribe and receive the latest insights on the healthy food and beverage industry.
Join 47,000+ members. Yes, it's completely free.
You May Also Like
---