Structure/Function and Other Claim Notifications: an Achilles Heel for Industry
Structure/Function and Other Claim Notifications: an Achilles Heel for Industry
The supplement industry needs to be aware of and complaint with section 403(r)(6) of the FD&C, which allows products to bear certain types of statements, including structure/function claims.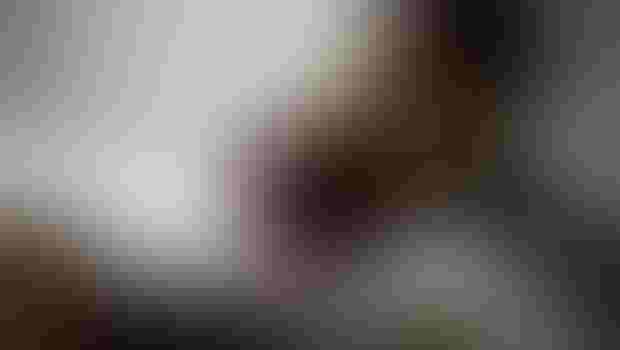 As the industry celebrates and honors the 20th anniversary of the Dietary Supplement Health and Education Act of 1994 (DSHEA), one requirement of the law that often gets overlooked is the claims notification requirement as per section 403(r)(6) to the Federal Food, Drug, and Cosmetic (FD&C). Provisions such as new dietary ingredient (NDI) notification and GMP (good manufacturing practice) requirements gain much industry and FDA attention; however, non-compliance with 403(r)(6) notification requirements remains out of the spotlight, despite the absence of contention between FDA and the industry about this requirement. The question remains: Why are many companies failing to submit 403(r)(6) notifications to FDA?
It's the Law
DSHEA added section 403(r)(6) to the FD&C. This provision allows dietary supplements to bear certain types of statements, including structure/function claims. Section 101.93 of the Code of Federal Regulations (CFR) outlines the procedures for notifying FDA regarding such statements used on the label or labeling of dietary supplements, as well as permitted statements and disclaimer requirements. The regulations state:
No later than 30 days after the first marketing of a dietary supplement that bears one of the statements listed in section 403(r)(6) of the Federal Food, Drug, and Cosmetic Act, the manufacturer, packer, or distributor of the dietary supplement shall notify the Office of Nutritional Products, Labeling and Dietary Supplements (HFS-810), Center for Food Safety and Applied Nutrition, Food and Drug Administration, 5100 Paint Branch Pkwy., College Park, MD 20740, that it has included such a statement on the label or in the labeling of its product. An original and two copies of this notification shall be submitted.
With the notification, FDA requires: (1) the name and address of the manufacturer, packer or distributor of the dietary supplement that bears the statement; (2) the text of the statement that is being made; (3) the name of the dietary ingredient or supplement that is the subject of the statement if not provided in the text of the statement; and (4) the name of the dietary supplement (including brand name).
Lack of Enforcement
Very seldom does FDA initiate enforcement action based on lack of compliance with Section 403(r)(6) alone. Objections with respect to this requirement are usually not raised by FDA through routine facility inspections or Form 483 observations, nor are there any warning letters addressed to companies based solely on a violation of the 403(r)(6) notification requirement. Rather than mentioning the lack of compliance with the 403(r)(6) notification requirements in warning letters, FDA simply discusses how dietary supplement statements must be made in accordance with the regulations.
With little to no enforcement history concerning 403(r)(6) notifications, companies that are aware of this requirement and choose not to submit a notification to FDA do so having gauged the regulatory risk as minimal. In fact, a study completed by the Office of the Inspector General (OIG) identified several flaws in FDA's notification tracking system and the lack of adherence by industry to notification requirements. The OIG study completed in October 2012 analyzed 127 dietary supplements on the market that were marketed for weight loss or immune system support. The objective of the study was to determine compliance with FDA regulations concerning structure/function claims, including the requirement to notify FDA within 30 days of the marketing claims' use. During the study, FDA could only retrieve notification letters for 21 out of the 127 supplements studied, and among the 21 letters studied by OIG, 17 letters did not contain all the required information. Moreover, 11 letters contained structure/function claims that did not match those claims listed on the product's label.
Regulatory Risks Associated with Not Filing
While there seems to be little to no enforcement based on the 403(r)(6) notification requirement, non-compliance effectively amounts to breaking of the law. Just as with any other violation of DSHEA or the FD&C, FDA has enforcement authority. FDA may issue a warning letter for non-compliance or utilize its plethora of enforcement tools authorized under its jurisdiction.
 Business Considerations When Choosing to File
Many factors affect a company's decision of whether to submit a 403(r)(6) notification to FDA. Companies may not be entirely clear on whether the product claims they intend to use are, in fact, permitted structure/function claims. FDA's final rule on structure/function claims provides industry with valuable insight into FDA's position on permitted structure/function claims, and also includes specific examples of claims FDA considers as valid structure/function claims. In such instances, where the legality of claims are not so "black and white," submitting a notification to FDA and apprising them of claims that may be "gray area" claims could result in a rejection letter from FDA and/or further enforcement action.
In other instances, submission of a 403(r)(6) notification could lead to other regulatory issues. For example, in March 1997, FDA received an NDI notification from Natural Source International Ltd. concerning a dietary supplement called Real Build®, which contained a ribonucleic extract of Escherichia coli K12 as an ingredient. In February 2003, the company submitted a 403(r)(6) notification to FDA identifying a statement of nutritional support it sought to make for the Real Build supplement. FDA responded in March 2003, stating the Real Build product did not appear to be a dietary supplement because its ingredient did not meet the definition of a dietary ingredient as set forth in Section 201(ff)(1) of the FD&C. FDA went on to explain the product appeared to be a drug instead.
DSHEA continues to evolve, and while some provisions—NDI notifications, adverse event reporting and GMPs—tend to garner most attention, companies should be mindful of other legal requirements, such as the 403(r)(6) notification. After all, it is explicitly required by law.
For more on the laws that regulate industry, check out INSIDER's Regulatory Content Library.
Abhishek Gurnani is a partner at Amin Talati. Gurnani provides regulatory, transactional and litigation services to food, drug, dietary supplement, medical device and cosmetic companies.
Subscribe and receive the latest insights on the health and nutrition industry.
Join 37,000+ members. Yes, it's completely free.
You May Also Like
---