Senator calls COVID-19 warning letters 'insufficient'
Senator calls COVID-19 warning letters 'insufficient'
More needs to be done in addition to issuing warning letters, one senator wrote, as targeted companies alter their promotions to comply.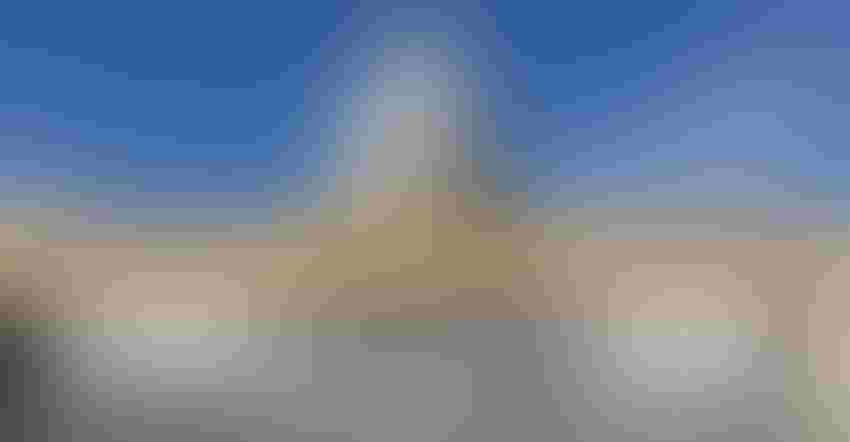 The recent issuance of warning letters to seven companies allegedly promoting products with fraudulent claims related to the expanding COVID-19, or novel coronavirus, outbreak is "insufficient" according to U.S. Sen. Richard Blumenthal, D-Conn., who sent a letter Monday to regulatory agencies demanding more action.
"I strongly urge the FTC [Federal Trade Commission] and FDA to swiftly use their full authority to hold such scammers accountable for their egregious actions that prey on already vulnerable consumers," Blumenthal wrote. "The FTC should file charges against anyone making unfounded claims and obtain refund checks for affected consumers."
He further noted a "glaring regulatory gap" when it comes to dietary supplements and personal care products, which "are not subject to premarket review by the FDA, or to the rigorous manufacturing practices required of prescription drugs," Blumenthal wrote.
The agencies sent warning letters to seven companies— Vital Silver; Quinessence Aromatherapy; Xephyr, LLC, doing business as N-Ergetics; GuruNanda, LLC; Vivify Holistic Clinic; Herbal Amy LLC; and The Jim Bakker Show—on Friday, March 6. The companies were given 48 hours to address the agencies' concerns about product promotions that allegedly crossed the legal line because of claims to prevent, treat or cure COVID-19.
Vital Silver, N-Ergetics and The Jim Bakker Show all touted colloidal or ionic silver products, and their alleged antiviral capabilities related to the current COVID-19 outbreak. Promotions from Quinessence and GuruNanda centered on essential oils and their alleged antibacterial, antifungal and anti-infectious qualities, while Vivify Holistic Clinic and Herbal Amy LLC touted a program from herbalist Stephen Harrod Buhner specifically tailored "for the Wuhan outbreak," a reference to the Chinese epicenter of the disease.
Blumenthal specifically called out the televangelist Bakker—a felon who served more than five years in federal prison related to a fraud indictment and sentence—and his claims that a colloidal silver product he's hawking would "eliminate" viruses such as coronavirus.
Bakker's claims in particular drew the attention of the Center for Science in the Public Interest, who urged FDA and the FTC to act against the TV preacher in mid-February. New York Attorney General Letitia James sent a cease and desist letter to Bakker on March 3 regarding his claims about his "Silver Sol Liquid."
A 16-oz bottle of the product was going for $40 in the "Store" section at jimbakkershow.com on Tuesday. A video specifically cited in the agencies' warning letter was "unavailable" at the site Tuesday, and other specific claims the agencies cited appeared to be similarly removed.
Jeremy Kahn, a press officer with FDA, in an email called the warning letters "an open compliance matter" and wrote "generally the agency does not discuss open compliance matters, except with the parties involved." Kahn did say the 48-hour deadline to respond for companies receiving letters expired on Sunday.
Vital Silver appears to have removed all of the Facebook posts cited by the agencies as problematic, as well as a claim about the company's Structured Silver product from its website.
N-Ergetics responded to the warning letter by saying it had "addressed all issues pointed out in the letter," and that, "Nothing we offer for sale is intended to mitigate, prevent, treat, diagnose or cure COVID-19 in people."
UK-based Quinessence appears to have removed specific references to coronavirus from their website, and tweaked other information about their essential oils in response to specific issues raised by the agencies. Its Twitter account was suspended on Tuesday.
GuruNanda has taken down Facebook and Twitter posts specifically cited by the regulatory agencies, and seemingly removed problematic text from their website.
Vivify Holistic Clinic, a Canadian entity, took down a Facebook post that the agencies had an issue with, and altered copy on their website to remove references to infection, replacing them with the more general "sick" and "sickness."
Herbal Amy appears to have removed specific references to Buhner's herbal program, but still offers a suite of products as part of a "Coronavirus protocol," complete with bottles prominently including the word "Coronavirus" on the label. On Tuesday, she was selling an 8-day supply for $155.
A spokesperson for Buhner provided a statement that said, in part, the herbalist "is in no way affiliated with these companies [who were sent warning letters] nor is he profiting from the sale of their products."
The statement continues that the herbal protocol touted by the companies receiving warning letters was originally developed for Buhner's 2013 book, Herbal Antivirals, but updated for the current coronavirus strain, and that the program is based on "in-depth review of the scientific research and clinical trials that have been done on antiviral properties of medicinal plants."
Blumenthal, in his letter, "implore[d]" the agencies to monitor the marketplace for additional products making deceptive claims, and to coordinate their efforts to "ensure that these predatory products are removed from the market." However, the agencies said in a press release announcing the warning letters that an FDA task force already has been established to closely monitor for fraudulent products related to COVID-19, and it has partnered with major retailers and online sellers to remove more than three dozen listings of fraudulent products so far.
Subscribe and receive the latest insights on the healthy food and beverage industry.
Join 47,000+ members. Yes, it's completely free.
You May Also Like
---