Self-policing sports nutrition
Self-policing sports nutrition
Sports nutrition association in Europe offer system for reporting non-compliant supplements.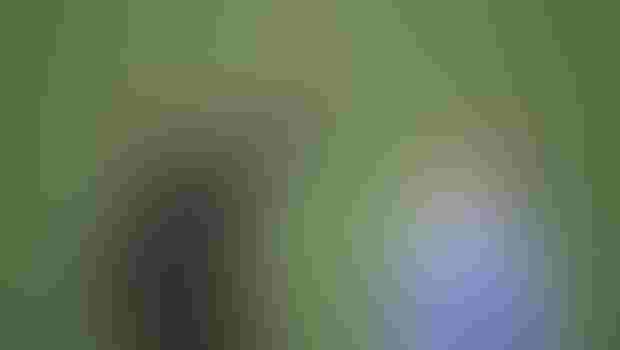 The European Specialist Sports Nutrition Alliance (ESSNA) has launched a new form on its website to encourage the reporting of sports nutrition products that are not in compliance with European Union (EU) regulations. With members including big and small sports nutrition brands, ingredient suppliers, national associations and publications, ESSNA wanted to provide an avenue for industry to self-police its small but persistent minority of companies that refuse to adhere to European laws on health and benefit claims, as well as use of illegal ingredients.
ESSNA Chair Adam Carey, a trained medical doctor and CEO/founder of UK-based wellness provider Corperformance Ltd., said it is very important that the entire industry is vigilant and on guard against any illegal activity. "There are hundreds of responsible and law-abiding sports nutrition organisations across the EU that are working tirelessly to ensure our consumers' safety and protection, however despite our best efforts, there are still many companies out there selling dangerous products masquerading as sports supplements or misleading their customers by how they advertise their products," he noted. "If we all work collectively together we are much more likely to catch the perpetrators and ensure they are shut down permanently."
The form can be used by both ESSNA members and non-members, as well as industry leaders, consumers and the general public. Non-compliant activity can include misleading health claims and the presence of ingredients illegal for use in such products.
Part of its ongoing duties to the sports nutrition industry has long included monitoring and reporting irresponsible companies to EU authorities.
"EU authorities are aware of the work that ESSNA is carrying out, and we have highlighted our non-compliance campaign to them on a number of occasions," Carey assured, noting ESSNA will work with EU authorities to tackle persistent non-compliance. "Our primary aim is to make sure that consumers across the EU are protected from potentially harmful products or misled by non-compliant advertising."
Once a product or company is reported via the online form, ESSNA's team of investigators will swing into action.  Carey explained ESSNA's team of policy and regulatory experts will review each submission individually and assess compliance. He said this process is often straightforward—it is easy to find out if a health claim is not approved under the Nutrition and Health Claims Regulation, for example. If further expert advice is needed, ESSNA can call on the support of its officers, who have considerable knowledge and experience in the sports nutrition field. IF a product or brand is found to be non-compliant, the first step is often a letter from ESSNA to the company. "The aim of this is to inform the company of the problem as, in the past, many have been unaware that they're breaking the law," he said. "If the company does not respond within a set date or does not withdraw/amend its product, ESSNA will then report it to the relevant regulatory authority."
Carey reported ESSNA previously has worked with regulators on non-compliant products. "Like ESSNA, authorities are well aware of the need to protect consumers across the EU and ensure that product composition and advertising is compliant with Europe's own laws," he said. "We are confident that when we do approach EU regulators to tackle these problems they take prompt, decisive action to enforce the law."
In the United States, where sports nutrition is one of three supplement categories experiencing increased government scrutiny for adulteration—weight-loss and sexual function are the other two categories—there is a similar system for reporting non-compliant products, but the focus is on advertising claims. The Council for Responsible Nutrition (CRN) partnered with the National Advertising Division (NAD) of the Better Business Bureau (BBB) in 2006 to create a monitoring and reporting program for the entire U.S. dietary supplement market, not just sports nutrition. Find more information about the program and its tools and resources at the CRN-NAD Industry Self-Regulatory Program webpage.
Subscribe and receive the latest insights on the healthy food and beverage industry.
Join 47,000+ members. Yes, it's completely free.
You May Also Like
---