Robust Growth, Recurring Challenges in the Health Practitioner Channel
Robust Growth, Recurring Challenges in the Health Practitioner Channel
Supplement and functional food brands can see great success by selling products through heath care professionals, but understanding their culture, laws and demand is crucial to victory.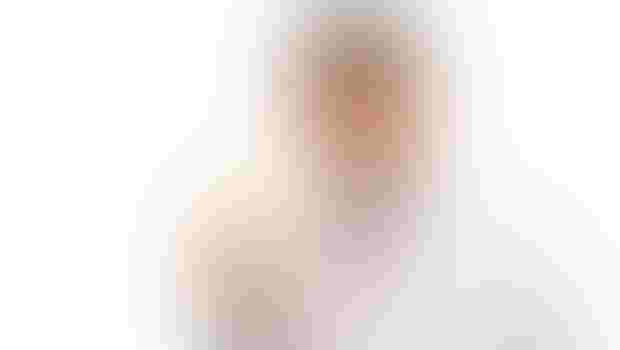 The health care practitioner channel is arguably the most dynamic and rapidly evolving segment of the supplements and natural products industry.
By the best available estimates, sales of supplements and natural products via health care professionals reached USD $3 billion in 2013, with annual growth rates between 7 and 9 percent over the last decade. In some years, the growth rates in the practitioner segment have outpaced retail. Last year, practitioner sales accounted for about 8 percent of all supplement sales.
There are roughly 1.5 million health care professionals in the United States, representing a wide variety of medical disciplines, with differing skill sets, cultures and knowledge bases. An estimated 50,000 currently dispense supplements and natural products in their practices.
Practitioner engagement with supplements is definitely growing. A 2014 survey of more than 600 medical doctors, nurses and other health professionals conducted by Holistic Primary Care, indicated 78 percent are discussing supplements with patients at least once daily, and 60 percent discuss them frequently; 91 percent recommend some supplements (probiotics, minerals and essential fatty acids are the big three categories).
Roughly one-third of respondents report they dispense supplements. Many more are considering it: 63 percent say they are looking for new revenue streams.
While a handful of companies have built strong positions in the practitioner space, the survey showed none has captured greater than 50 percent of all dispensing practitioners.
The practitioner channel is definitely not a dabbler's market. While it promises strong growth and holds tremendous untapped potential, this market segment is highly complex and rapidly changing. It is influenced by complicated economic and political dynamics, which are now in a period of unprecedented flux.
Over the last 10 years, some of the biggest success stories in the supplement industry have been in the practitioner channel, where good science and high-quality, ethical standards are rewarded with premium prices. At the same time, companies that take a tenuous "toe in the water" approach tend to get out quickly, after considerable expense and frustration.
Success requires top-level products backed by strong science, and well-considered strategies based on long-term vision and commitment to the channel.
Here are some ideas to help guide effective practitioner marketing strategies:
Look before you leap: Unlike retail, the barriers to entry into the practitioner channel are significantly higher. Practitioners expect good clinical studies and exemplary manufacturing standards. Success depends on clear brand/product messaging and the science to back it up.
Understand practitioner psychology: Know your customers' pain points and hidden needs. Most practitioners these days serve many "masters": Insurance companies, fed payors, state medical boards, trial lawyers, utilization auditors and, of course, their patients and families. Conflicting demands create fear and anxiety. The more a supplement brand understands about the day-to-day realities of clinical practice, the more effectively it will be able to position its products.
Meet unmet needs: Identify common chronic disorders for which conventional medicine has limited treatment options, and position the products toward these. Lead with what's unique in your line. "Me too" products are unlikely to attract much clinical attention. There is definite growth in condition-specific supplement formulas to address cognitive, cardiovascular, digestive, joint and immune health.
Avoid channel conflict: If a practitioner line is an extension of a larger consumer brand, be careful to harmonize the two lines, so they don't 1) compete with each other; 2) create price differentials that put practitioners in the unenviable position of "over-charging" their patients; or 3) create brand name confusion. Practitioners who dispense typically want ingredients/products that are only available via health professionals; they prefer not to compete with retail.
Think beyond the product: The product must not only help improve the patient's health, it needs to help the practitioner improve his or her practice. If a brand can think beyond the immediate health benefits of its products, and focus on how the company can help practitioners thrive, it will have a much stronger position.
Know dispensing laws: There is nothing inherently illegal about a practitioner recommending or dispensing supplements, but be aware that state rules vary in their degree of latitude, and state medical boards vary in their tolerance. While no states have banned or outlawed dispensing, some have taken a decidedly negative stance. Field reps and regional managers need to know the regulations—and the enforcement climate—in the areas they serve.
Don't assume: Most practitioners—especially doctors and nurses—do not know the nutraceutical category very well. They need to be educated and taught how to use them. On the other hand, some professionals have extensive knowledge and do not appreciate condescension. Finding the right "middle" ground is an art. Most professionals have deep education in chemistry, anatomy and physiology. You need to be able to communicate scientifically.
Learn many "languages": The various practitioner segments all have their own cultures and "languages." If you want your products to span multiple niches, a brand needs to become "multilingual." Acupuncturists are different from chiropractors or naturopaths, who are different from doctors. And even among conventionally trained doctors and nurses, there are marked differences between specialties and practice styles. Tailored communication is key.
Understand interdisciplinary dynamics: There are many inter-practitioner power battles in health care. Be aware of the fault lines, and make sure marketing speaks respectfully. Some physicians object to being called "providers" (an insurance industry term forced on them). Nurses—a rising force in health care—do not like to be called "physician extenders" or "mid-levels." Naturopaths and chiropractors want to be recognized as doctors, though the mainstream does not generally acknowledge them as such. Sensitivity to these things increases the odds that diverse practitioners will view a company as an ally.
Discover more data from Holistic Primary Care's practitioner surveys from 2014, 2013 and 2010 in the SupplySide education session, "Trends in the Health Care Practitioner Channel" with speaker Erik L. Goldman, editor, Holistic Primary Care on Tuesday, Oct. 7 at 2 p.m. at Mandalay Bay, Las Vegas. Goldman will address the product categories with the most and least practitioner buy-in, and how to recognize new opportunities and challenges within the practitioner segment.
Erik L. Goldman is editor and co-founder of Holistic Primary Care-News for Health & Healing, a medical publication focused on educating doctors about non-pharma alternatives for common chronic conditions. He is also co-producer of "Heal Thy Practice: Transforming Patient Care," an annual practitioner conference, and the Practitioner Channel Forum, an executive retreat (April 22 to 24, 2015) focused on the opportunities and challenges in marketing supplements to health care professionals.
Subscribe and receive the latest insights on the healthy food and beverage industry.
Join 47,000+ members. Yes, it's completely free.
You May Also Like
---