Replay: Sports Nutrition at a Glance
Replay: Sports Nutrition at a Glance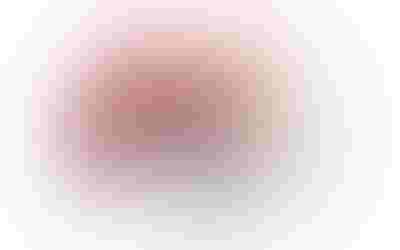 The sports nutrition market is set apart from other sectors of health tackled by the nutritional industry in that sports consumers already understand one factor of a healthy lifestyle, i.e., exercise. Beyond that, it is probably safe to assume theyre already tackling the other important lifestyle factordietas it helps fuel their weekend warrior habits, athletic passions and/or recreational agendas. Really, the industrys primary role is keep them on the playing field by helping to prevent injuries with strong bones and joints, abate muscular soreness, speed up recovery, and give them energy and fuel to stay in the race.
I believe that everyone is aspiring to get the most out of their athletic or fitness pursuits in the limited time that life allows them, and sports nutrition produces a means to that end, said Micah Osborne, president of ESM Technologies.
In essence, the sports nutrition market provides the last piece of the pie. Exercising and being active is only part of leading a healthy lifestyle, said Sarah Watson, marketing assistant, Watson Inc. The other half is a nutritional diet. Without a good diet containing essential nutrients, an athlete will not be able to perform to the best of his/her ability. By taking sports supplements, beverages and food, athletes can more easily get the vital nutrients, and vitamins and minerals they need to stay energized and recover from a physically exhausting workout.
The better news is die-hard athletes arent the only ones turning to the natural products industry to meet their sports nutrition needs; the everyday athlete is, too. Its the trickle-down theory: If the top pros are using something, theyll tell their buddies who didnt make the pros, and theres nothing better than a personal endorsement from someone who has had success, said Bob Capelli, vice president sales & marketing, Cyanotech Corp.
Perhaps this trickle-down theory can account for the markets size. According to market analysts at Companies & Markets, the market for sports and fitness nutrition worldwide is estimated to hit almost $45 billion by 2015, with Latin America leading the charge.
While they may occasionally compete recreationally, the primary reason average Joes are using sports nutrition products is for self-improvement, specifically to look better, to feel better and to perform better, said Chase Hagerman, business development & marketing manager, Chemi Nutra. A company that can help Joes accomplish this will be successful.
This positive spillover may be occurring for several reasons. If you take a look at the obesity rates in the United States today, you will notice more than 60 percent of Americans are overweight and this percentage is growing, said Karen Todd, RD, director of marketing, Kyowa Hakko USA. Some folks are actually trying to do something about their weight by exercising and eating a healthier diet. When they try to educate themselves about products that can assist their journey to become healthier, its a natural fit to look within the sports nutrition category.
The last couple years, unfortunately, have been littered with adulteration fiascos, traces of banned substances and bogus product claimsall working to diminish consumers trustand leaving the sports nutrition market with its work cut out for it.
Responsible manufacturers are going to have to invest more heavily in testing for banned substances in their pre-cursor or actual dosage forms before bringing a product to market, said Kevin J. Ruff, Ph.D., MBA, director of scientific & regulatory affairs, ESM Technologies. The industry can lessen the impact of the negative press by doing what they can to avoid the situation where high-profile sports figures that test positive for banned substances turn around and blame the product marketer.
Todd echoed Ruffs plan of action, adding: Sports nutrition marketers and manufacturers should protect their products by third-party validation testing. Professional athletes want to be assured the products they are taking are free from contamination and/or free of banned substances. NSF International offers a Certified for Sport Testing program that can provide the added assurance needed for marketers and manufacturers of sport nutrition products.
Bob Green, president of Nutratech, also feels the burden of unadulterated products lies with the suppliers and manufacturers. Its up to the individual ingredient suppliers and supplement manufacturers to follow the letter of the law as described in DSHEA, self-regulate, exceed expectations and lead by example, he said. And rightfully so. Fortunately, the industry is full of reputable companies that offer substantiated, well-researched ingredients that naturally ease athletes aches and pains, and keep them on their feet.
I think we ought to look at the bad publicity that sometimes can happen as an opportunity for the industry to show how decent it is, said Patrick Luschsinger, marketing manager, Lipid Nutrition. More than likely, if an industry or company is up front, willing to make amends and explain how we're going to do better in future, well find that in many cases the public will actually be very accepting and forgiving.
Get to Know Your Audience
First things first. Knowing your target audience enables you to formulate and manufacture products that meet consumers athletic needs, and ensures youre not wasting your time on the unconverted, e.g., marketing energy shots to the elderly. The questions remaining are whos eating what and how much of it are they eating?
Bars: How much? According to Mintel, total market sales of bars reached just more than $1 billion in 2008. Clif Bar took the crown in nutrition/energy bar sales with an increase in sales of $18 million from 2007 to 2008. Mintels consumer research also revealed only 14 percent of all respondents report using bars, which leaves a large window for growth.
Who? Male respondents who eat nutrition/energy bars are more likely to use a wide variety of energy drinks, bars and protein supplements; however, female respondents and those older than 65 who eat bars are more likely to use them for nutrition or meal replacement.
Beverages: How much? According to SPINS (52 weeks ending Oct. 30, 2010), in the natural channel, energy drinks experienced a 16.6-percent increase in sales from the previous year. In the natural channel (excluding Whole Foods), the energy drink market is currently worth $6,803,607; in the conventional channel (food/drug/mass excluding Wal-Mart), it came in at $91,240,031. Mintel reported consumption of energy drinks and thirst quenchers increased among adults aged 18 and older during 2004 to 2009 due to a greater variety of these products being offered in more points of distribution, with consumers drinking an average of 4.5 per month (for both beverages). Do note, consumption of both beverages has virtually remained unchanged during 2007 to 2009, possibly due to the economy.
Who? The number of adults and teens drinking sports drinks remained at just under 40 percent during 2004 to 2009. Younger adults aged 18 to 34 are significantly more likely than older adults to drink both energy and sports drinks. Males (46 percent) are considerably more likely than females (30 percent) to drink sports drinks, as they are often used to support athletic activities.
Shots: How much? Energy shots surged with a 60.5-percent increase in sales in the past year. The energy shot market, in the natural channel (excluding Whole Foods), is valued at $ 1,328,767; and in the conventional channel (food/drug/mass excluding Wal-Mart) is valued at $3,700,805, according to SPINS reported (52 weeks ending Oct. 30, 2010).
Who? According to Mintel, 11 percent of the youngest adults aged 18 to 24 drink energy shotsmore than any other age group; and only 9 percent of 24- to 34-year-olds drink energy shots.
A little late in the game are dissolvable packets, effervescent and energy gels; but nonetheless, they still contribute to the sports nutrition market.
Effervescents are a great way to deliver needed nutrients in a quick, on-the-go delivery system. Effervescent delivery systems provide portability not often associated with sports drinks, said Kevin Owen, Ph.D., NAFTA head of technical marketing and scientific affairs, Lonza. Effervescent tablets can provide athletes, weekend warriors and anyone else with a product that is easily ingested and absorbed into the body, while remaining easy on the stomach.
Abhijit Bhattacharya, chief operating officer, OmniActive Health Technologies also agrees effervescents, as well as quick-dissolve tablets are a good choice for sports nutrition. Transmucosol rapid dissolve tablets and other dissolvable tablets, stick packs, chewables, gummies (gummy bears for adults), effervescent powders and straws are gaining popularity, he said.
 Another on-the-go option is dissolvable stick packs. Sports nutrition consumers are looking for convenient, on-the-go delivery systems, so pre-packaged drinks and dissolvable stick packs that can be added to water bottles are seeing a boost, Osborne noted.
Hagerman accounted for the current gains in powder sales to their on-the-go convenience. Traditionally, powders are sold in big, cumbersome containers that are generally anchored to the kitchen counter, he said. After a rigorous activity, consumers then need to measure and dispense these into a drink. Stick packs eliminate the need for measuring, they are convenient and small enough to be tossed in a gym bag, and can be used on the spot.
Another newcomer was noted by Luschsinger, i.e., energy gels. Energy gels are getting to be a hot item now, he said. They provide a fast-acting, easy-to-digest source of carbohydrate with beneficial ingredients when you are literally on the move. They are easier to take in a gym, in a car, while running, etc., than drinking from a bottle.
The sports nutrition market clearly has many delivery system avenuesfrom supplements to barsat its disposal in order to reach the end consumer.
The sports nutrition market is set up for success as it continues to expand with new product launches. The sports nutrition market is healthy and has a very bright future, Steil noted. My opinion is that it will continue to be a leading category in the nutrition marketplace from both a product sales and percent growth rate perspective. Consumers need sports nutrition to keep them in the game.
 Market success in sports nutrition requires an integrated program comprising consumer and trade advertising, public relations, special events and education, Troha said.
Its a win-win situation for the industry and athletes.
Subscribe and receive the latest insights on the healthy food and beverage industry.
Join 47,000+ members. Yes, it's completely free.
You May Also Like
---