Overview of South American Markets
Overview of South American Markets
Sales of dietary supplements and health products are increasing in South American countries, benefiting the ROI of brands that launch new products in the region.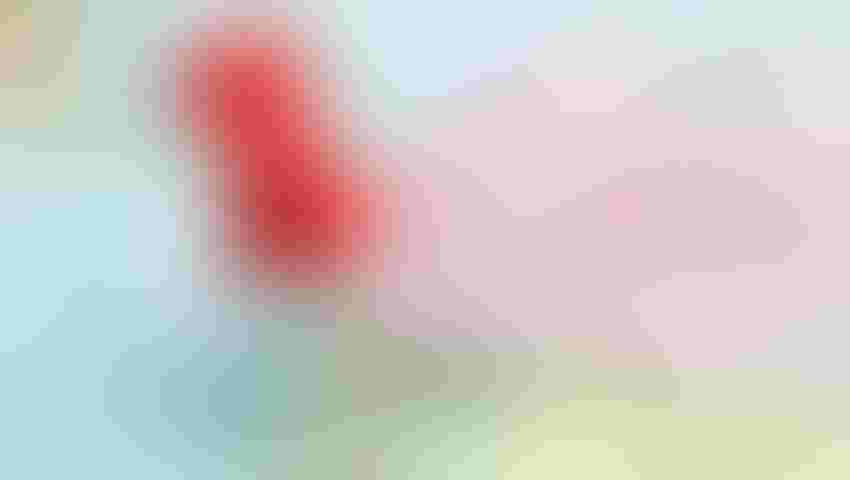 South America is comprised of 12 independent countries and three dependent territories including Argentina, Bolivia, Brazil, Chile, Colombia, Ecuador, Guyana, Paraguay, Peru, Suriname, Uruguay, Venezuela, Falkland Islands ([UK), French Guiana (France), South Georgia and South Sandwich Islands (UK). The largest country by area and the most populated is Brazil; it occupies about the 50 percent of the total mainland area, and more than 52 percent of the population lives on its territory. The smallest independent state is Suriname.
The global nutrition and supplements market sales have been showing fast growth since 2000. According to a Nutrition Business Journal report, the global nutrition and supplements market increased from US$96 billion in 2012 to $104 billion in 2013.
The nutrition and supplement market in South America has started to get global attention. In fact, Latin America has the second-fastest growth in the vitamins and dietary supplements market worldwide, with an average annual increase of almost 5 percent from 2008 to 2013, according to Euromonitor International.
With consumers who want to live healthier lifestyles, the entire South American region will have continual growth for nutritional and supplements products in the future.
Brazil
According to Euromonitor International, the Brazilian dietary supplement markets grew from US$306.3 million in 2007 to US$473.2 million in 2012. Growth for the fortified and functional packaged food market has been even more impressive, with growth from US$5 billion in 2007 to US$9.8 billion in 2012, an increase of 96 percent. Brazil also is the largest nutritional and supplements market in South America.
Vitamins and minerals are the biggest supplement category in Brazil, posting 2013 sales of more than 900 million, with sales expected to top US$1 billion in 2016, according to Mintel.
Brazil has limitations on nutrient level that foreign countries might consider strict. Botanical and specialty ingredients often can face special regulatory categorization and restrictions.
In Brazil, ANVISA (National Agency of Sanitary Surveillance) enforces most regulations regarding processed food products, including dietary supplements.
Products under ANVISA jurisdiction are classified into two categories:
• Product exempt from registration
• Product with mandatory registration.
If the product is allowed to be marketed, the legal representative of the exporting company, a local subsidiary or the importer must request product registration or an exemption from registration. If there is more than one importer for the same product, each importer must make an independent request. These forms must be delivered to the local office of the Ministry of Health in the state where the importer is legally based. Importers of food products under the mandatory list must register their products and pay fees, which vary according to the size of the company. Importers of food products exempt from registration are still required to request that the product be exempt from registration by presenting the appropriate documents to ANVISA. According to ANVISA, vitamin and/or mineral supplements are exempt from registration. However, functional foods, and novel foods and/or novel food ingredients need mandatory registration.
For products with a functional or health claim, a company needs to present a scientific technical report to ANVISA to support the claim. The report will be analyzed by a special committee. Companies cannot classify products as functional and use health claims until ANVISA approves. It is common that companies do not register a product as functional product due to the long process. Many companies market their product as a standard packaged food or beverage without using health claims or promoting as functional product.
Columbia
Colombians are using more vitamins and dietary supplements to conquer the challenges of modern life that are affecting the body and mental health via diet, a faster way of life, stress and contamination. Other than traditional vitamins and minerals, omega 3, -6 and -9 products were the one of the fastest growing categories in 2013 because the strong promotion by direct sale companies, such as Amway and Herbalife, according to Euromonitor International. Beauty supplements that claim to contribute to healthy skin and nails are popular in Columbia too. 
All processed retail food items, including products imported in bulk for repacking for retail use without further processing, must be registered and approved by INVIMA (National Institute for the Surveillance of Food and Medicines). After the submission of all required documentation, product registration by INVIMA takes three working days. Most of the product registration can be completed via the Internet. The INVIMA registration is valid for 10 years, but only for the applicant (exporter or importer) and the specified manufacturer.
The government of Colombia has been particularly instructive that supplement labels must avoid misleading information that can confuse customers. The Decree 272 of 2009 states labels and advertisements of dietary supplements should not contain information that exaggerates in the product composition, origin and effects, or hold preventive, rehabilitative or therapeutic indications. The label and/or sticker for dietary supplement must contain the same information as labels for food products in addition to warnings, such as "this product is not useful for the diagnosis, treatment, healing or prevention of any disease and it does not meet the requirements of a balanced nutrition," "keep this product out of the reach of the children," etc.
Ecuador
In Ecuador, consumers started consuming more vitamins and dietary supplements in order to strength their health. Ecuador is among the fastest-growing countries with a compound annual growth rate (CAGR) of 6.1 percent in retail value sales between 2008 and 2013, according to Euromonitor International. Combination dietary supplement that benefit liver and digestive health after excessive eating and drinking were the fastest growing in Ecuador. Other herbal/traditional dietary supplement also saw strong value growth, but they remained a small subcategory.
To protect consumer health, Ecuador's health law establishes that all national or foreign processed food products and additives must obtain sanitary registration prior to their import and sale in Ecuador. The Sanitary Registration Law Revision (May 2014) stipulated that the sanitary registration petition can be filed by the (foreign) manufacturer or by its Ecuadorian legal representative. The sanitary registration is valid for five years. Prior to registration, the product must pass a certified laboratory analysis, and depending on the type of product, three separate laboratories may be required to provide a stability analysis. Sixty days are normally required to complete the registration process.
Foreign documents must be authenticated/legalized by the Ecuadorian consulate of jurisdiction or have an apostille certificate affixed.
According to Euromonitor International, the vitamin and nutritional supplement market is projected to grow by 25 percent from 2012 to 2017. With a better regulation system in those markets and larger, more health-conscious middle-class consumers, the future of the nutrition and supplement industry in South American should attract global attention with fast growth.
This information is for reference only. It has no legal value. Davidia Healthtech LLC declines all responsibility or liability for errors or deficiencies in this document. Authorities in various countries have the right to determine a product's regulatory status. Laws and the related guidance change constantly. We cannot guarantee regulations referred to in the document remain unchanged. The text should not be taken as an authoritative statement or interpretation of the law, as only the courts have this power. Every effort has been made to ensure these guidance notes are as helpful as possible.
Hua Deng, Ph.D., is the president and the founder of Davidia Healthtech LLC (davidiahealthtech.com), a professional service company for food, dietary supplement and cosmetics. Deng holds a doctorate from Lanzhou University in China with a major in analytical chemistry. She has extensive experience with global regulatory affairs in the food, dietary supplement and cosmetic industries.
Subscribe and receive the latest insights on the healthy food and beverage industry.
Join 47,000+ members. Yes, it's completely free.
You May Also Like
---