Organic & Natural Health Association Declares Stance on Natural & Other News
Organic & Natural Health Association Declares Stance on Natural & Other News
Among recent news, at its first national conference, the Organic & Natural Health Association shared its stance on the issue of defining "natural."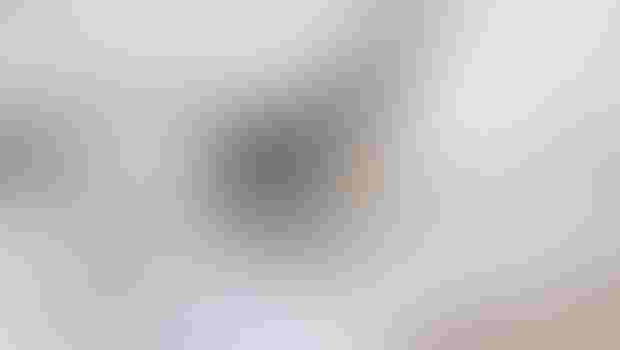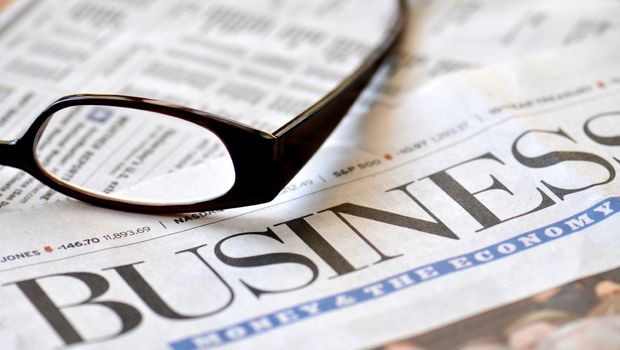 Among recent news, at its first national conference, the Organic & Natural Health Association shared its stance on the issue of defining "natural."
Organic & Natural Health Association Chooses Certified Organic, Scraps Natural Label
Organic & Natural Health Association (Organic & Natural Health) hosted its first national conference Jan. 26-27, 2016, at the Westin Cape Coral Resort at Marina Village in Florida. Thirty-five leaders in the natural products industry and members of Organic & Natural attended.
Karen Howard, Organic & Natural Health's CEO and executive director, announced the board's concluding assessment on the issue of defining "natural," saying the term "natural" should not be used in the form of a certification or seal, and therefore should not be listed on product labels. It should only be used as a term to describe specific attributes of products in marketing and promotional materials.
"Our research clearly shows that the majority of consumers do not differentiate between 'natural' and 'organic' and expect products labeled natural to also be organic. So, after careful consideration, we determined that introducing a new 'natural' certification seal would not be in the best interest of consumers and could contribute to further confusion," Howard stated. "At this juncture, encouraging people to go organic is more important, so we will focus on to the existing organic certification seal and do whatever we can to strengthen that program."
As a first step, Organic & Natural Health will support the work on Organic 3.0 that IFOAM Organics International is leading to make organic the leading innovation toward sustainability in agriculture and healthy products for consumers. Howard said the organization is also looking at creative ways to make information more accessible to the public about how to identify organic and natural products through personal technology devices.
"Consumers expect organic standards from any product that claims to be 'natural,' so we have to make organic better," Howard explained. "'Natural' is not a label claim, and we will stand by that position as we continue to educate consumers about the importance of organic food choices and why it matters for their health."
On the topic of consumer education, Howard announced the launch of the association's first yearlong, consumer outreach campaign that will focus on the health benefits of vitamin D and encourage consumers to get their vitamin D levels tested as part of an international population-based nutrient study with research partner GrassrootsHealth. "The Power of D" campaign will leverage the expertise of Organic & Natural Health's newly formed scientific advisory board to bring to light research backing the importance of vitamin D for a variety of health conditions to consumers. The advisory board is led by Dr. Joseph Mercola and founding members include Dr. Dana Cohen, David Foreman, R.Ph., Dr. Dennis Goodman, Dr. Christine Horner, James LaValle, R.Ph., CCN, Dr. Michael Murray, N.D., and Dr. Ken Redcross. Howard said their intention is to have a new nutrient focus each year that will engage consumers to participate in more population-based nutrient research spearheaded by GrassrootsHealth in order to scientifically prove how specific nutrients have a direct impact on disease prevention.
At the close of the conference, former U.S. senator and attorney general of Arkansas, Mark Pryor, partner at Venable LLP, gave his insight on approaching attorney general offices in light of the current adverse climate for the supplement industry. He stressed the importance of being proactive and organized with the industry's outreach efforts. Pryor advised clearly outlining to attorney general offices all of the ways the industry is currently regulated and to invite their staff to see first hand, good practices of manufacturing facilities. He said cooperation with the offices and getting to know the attorney general staff members is beneficial.
Atrium Innovations, BGG, Capsugel, Dr. Mercola Premium Supplements, Polyphenolics, Thousand Hills Cattle Co., UAS Labs and Vital Choice Wild Seafood & Organics sponsored Organic & Natural Health's conference.
The Organic Consumers Association (OCA) recently joined Organic & Natural Health, in line with the latter's goal to bring together a broad coalition to work toward advancing and preserving the well-being and health of the planet.
"The Organic & Natural Health Association fills a void in today's market for a trade group that is dedicated to serving the needs of suppliers, retailers and consumers who seek truthful, unbiased and credible information, based on the latest health- and nutrition-based science and research, about organic and natural products," said Ronnie Cummins, OCA's international director. "America's 100 million organic consumers and 100 million natural health consumers, working together, can be a mighty force for positive change, moving society toward a future which is organic and regenerative, while fighting off the increasing attacks against organic foods and natural health from Big Ag, Big Pharma, and their indentured scientists, propagandists and political officials."
 Cummins continued, "Confusion around product labeling and false marketing claims makes it difficult for consumers to know which companies and brands are trustworthy. OCA supports the Organic & Natural Health's mission to eliminate confusion and to hold brands to the highest of standards relating to product integrity.
"We can no longer talk about food out of context," he concluded. "Food and agriculture are inextricably linked to a host of environmental and social issues, all of which are intertwined. The OCA fully supports Organic & Natural Health's commitment to raising the bar for organics, and to holding all of those involved in the food supply chain accountable for the role they play in society as a whole. Our interaction with consumers leads us to believe that they understand these issues, support higher standards, and will support those brands that adhere to Organic 3.0 standards and Organic & Natural Health's values."
Non-GMO Project Verification
Algatechnologies Ltd. announced its verification by the Non-GMO Project. The certification of compliance, together with the NGP seal, was received January 2016. Verification by the Non-GMO Project affirms AstaPure® natural astaxanthin products are produced in compliance with the Non-GMO Project Standard, including ongoing testing of high-risk ingredients.
AstaPure astaxanthin is sourced from the Haematococcus pluvialis microalgae, cultivated at Algatech's Arava desert facility, in a closed tubular environmentally protected system, utilizing natural sunlight 12 months a year. "Astaxanthin is extracted from the microalgae biomass using supercritical CO2 technology, without any solvents," reported Efrat Kat, marketing and sales director for Algatech. "This controlled sustainable process guarantees the highest quality of natural bioactive ingredients and complete traceability."
Digital PR
Vital Solutions GmbH, a specialist in natural product development, sales and marketing, announced the launch of its first video explaining the beneficial effects of its health ingredient Careless™.
The company noted video can be the perfect media to tell a story around the benefits of a product including what it is, how it works and why we need it. Such videos can close the bridge between B2B and B2C marketing while fulfilling the requirements of a modern digital world.
"Scientific data is a must," said Sybille Buchwald-Werner, Ph.D., managing director at Vital Solutions. "Nevertheless, today's industry decision-makers are less likely to be convinced only by a lengthy scientific presentation. They are looking for emotional messages pointing out consumer benefits."
Subscribe and receive the latest insights on the healthy food and beverage industry.
Join 47,000+ members. Yes, it's completely free.
You May Also Like
---