Nutritious and Convenient are Key to Success in Breakfast Foods
Nutritious and Convenient are Key to Success in Breakfast Foods
To combat negative perceptions about popular breakfast items such as sugary cereals and carb-laden toast, manufacturers are under pressure to develop healthier and more natural options, focusing on ancient grains, clean labels and gluten-free ranges—all without losing sight of packaging convenience.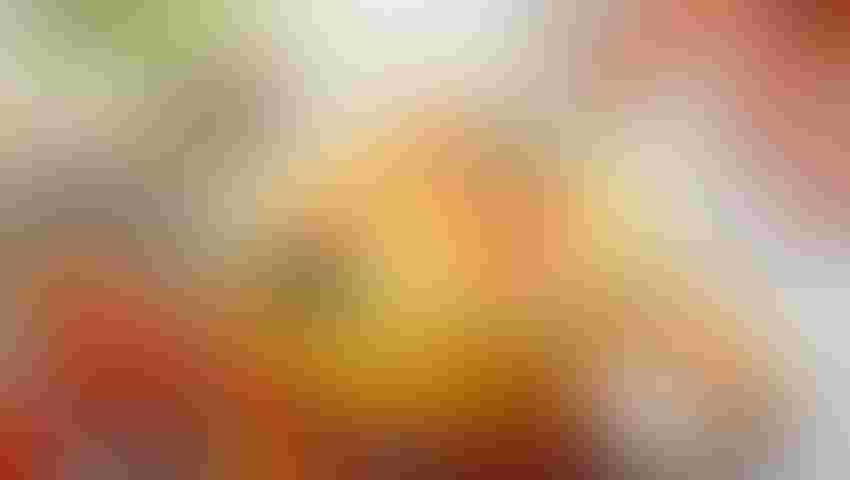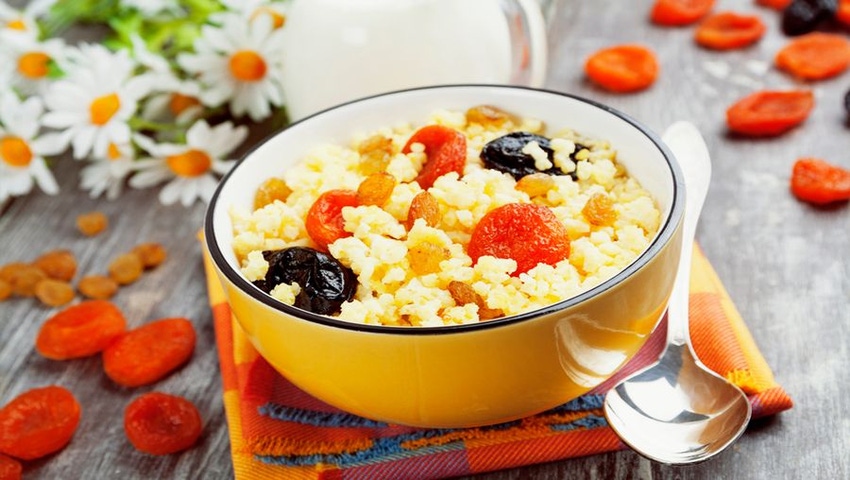 Most consumers associate toasted bread or a bowl of breakfast cereal with the morning meal. However, their consumption declined in developed countries by -4 percent and -9 percent, respectively, between 2010 and 2015.
Breakfast cereals have been suffering from an unhealthy perception due to the number of campaigns about their high sugar content. For instance, Action on Sugar in the U.K. recently put cereals in the firing line, presenting a survey highlighting the startling sugar content of many popular brands, including the likes of Kellogg's Frosties, for example, which contain an alarming 37 g of sugar per 100 g.
At the same time, high-protein, low-carb diets are fashionable (the Atkins diet and the paleo diet to name only two), and are followed closely by a host of A-list celebrities, such as Uma Thurman, Megan Fox and Miley Cyrus, which undoubtedly has a substantial impact on various demographics—Millennials in particular. The story these diets tell is one in which grain-based foods and bread play the villain, adding further fuel to the poor performance shown by these categories.
To combat these perceptions, manufacturers are under strong pressure to develop healthier and more natural options, focusing on ancient grains, clean labels and gluten-free ranges, without losing sight of packaging convenience. This translates into plenty of new product launches, and it will be interesting to see if bread and breakfast cereals will see a potential return back to the table for consumers.
Ancient Grains the Way to Go
Ancient grains such as amaranth, quinoa, farro, freekeh, spelt, barley, millet and teff were traditionally used by many ancient civilizations, from the Aztecs and Greeks to the Egyptians. The grains contain valuable nutrients, helping propel quinoa, for example—which boasts high protein and omegas-3s and -6s, as well as fiber, minerals and vitamin E with antioxidant properties—to nutritional stardom.
Ancient grains are being rediscovered and included in a large number of new product launches. Loaf bread, widely used for breakfast toast, is one of the most obvious foods to include them in, driven by companies such as Pepperidge Farm Inc., which has an ancient grain line under its Harvest Blends name; and Hovis Ltd. in collaboration with The Chia Co., which launched a chia loaf in the U.K. in February 2016, emphasizing its high content of omega-3, protein and fiber.
These new varieties are fueling the performance of naturally healthy, high-fiber bread, which was worth US$25 billion globally in 2015, accounting for 72 percent of the total health and wellness bread market, and is expected to reach $30 billion by 2020.
Breakfast Cereals Following in the Footsteps of Bread
Breakfast cereals are also following the ancient grains trend to combat their perception of unhealthiness. Kellogg Co., the global leading player in the breakfast cereal category, with 30 percent of the global market in 2015, has hopped on the bandwagon and, in January 2016, launched its new Ancient Legends range in the U.K., which contains spelt, rye or quinoa, combined with almonds, sultanas, cranberries and seeds (pumpkin, flax, sunflower or chia seeds). This brand is similar to the Origins cereals launched by the company in the United States in the summer of 2015, following General Mills' launch of Cheerios + Ancient Grains in January 2015.
This trend is also fueling the extraordinary performance of naturally healthy, high-fiber breakfast cereals, which was the fastest-growing category globally within health and wellness breakfast cereals in the review period (2010 to 2015), with $449 million growth in absolute terms.
The future continues to appear bright, and, in April 2016, another major player, PepsiCo Inc,, launched supergrain-based breakfast products under its Quaker brand in the United States. Its new Quaker Supergrain Instant Hot cereal includes oats, barley, rye, flax and quinoa, while its new Real Medleys Supergrains Granola is a blend of oats, wheat, flax seeds, quinoa, sunflower seeds, amaranth and barley. The numerous product developments including ancient grains make clear that a niche market has gone mainstream, being far more accessible for consumers. Euromonitor International expects naturally healthy, high-fiber breakfast cereals to grow by another 8 percent in 2015 to 2020.
Free-From Trend Key in Breakfast Foods
Free-from diets continue to be a strongly growing trend, not only adhered to by intolerants, but also by those looking for a healthier diet and holding the belief that free-from products are a remedy for health issues such as bloating or poor digestion.
The global market of gluten-free bread, for instance, was valued at $1 billion in 2015, representing 31 percent of all gluten-free food globally, with $953 million accounted for just by developed countries, making it a mainstream choice in these locations.
Many ancient grains, such as amaranth, quinoa, buckwheat, millet and teff, are naturally gluten free, so, by using them, two birds can be killed with one stone. The largest gluten-free bread company globally, Udi's (Boulder Brands Inc.), already has a gluten-free ancient grains-based bread, with millet and chia, boasting a high omega-3 alpha-linolenic acid (ALA) and fiber content.
The gluten-free trend has already moved to breakfast cereals as well. Although in value terms they were worth $303 million, accounting for just 1 percent of global health and wellness breakfast cereals sales in 2015, they grew by an impressive 79 percent in the review period (2010 to 2015) and represented the second fastest growing health and wellness breakfast cereal category, with $134 million in absolute terms. This growth was fueled by developed countries, mainly the United States, Australia and the U.K.
Major brand owners have already developed gluten-free variants within their breakfast cereal portfolios. Gluten Free Corn Flakes from Nestlé has been in the Western European market since November 2014, followed by the gluten-free Special K variant launched by Kellogg Co. in the United States in January 2015. General Mills has also joined the trend and launched its new gluten-free Cheerios in September 2015 in the United States.
Consumers Want Clean Label, Manufacturers Respond
Consumer concerns about sustainability and transparency on labels are increasing, and many leading food companies are following this trend closely. Bread and breakfast cereal manufacturers are no exception.
To address the growing trend, Euromonitor International recently launched Ethical Labels, which show, for instance, that bread carrying a clean label was worth $7 billion globally in 2015, with $5 billion coming from labels claiming "no artificial preservatives." In addition, clean-labeled breakfast cereals were worth $3 billion in 2015, with labels claiming "no artificial colors" and "no artificial flavors" each delivering $2 billion in sales. This is in line with major brands' ethics; for instance, General Mills committed to removing artificial flavors and colors from all of its U.S. retail cereal by 2017, anticipating 90 percent of the portfolio will meet that goal by the end of 2016.
Convenience, Grain-Free Trend in Spotlight
Nowadays, convenience is key for the morning meal. Working people in the developed world are rushing, creating a need for portable options that can be eaten on the go, which also fit the desires of the Millennials.
Snack bars are already filling that gap and are widely consumed for breakfast. Within the health and wellness variants, valued at $11 billion in 2015, naturally healthy granola bars and fortified/functional energy and nutrition bars are accounting for the majority of the global market, with 37 and 32 percent, respectively. However, there are other offerings in this convenience-seeking landscape, like the Tip Top Grab'n Go Fruit & Fibre breakfast buns launched in Australia in 2014, described as quick and handy snack-sized buns that can be heated in the microwave; or the instant oatmeal pouch applied to Quaker Supergrains Instant Hot Cereals, which combines the ancient grains trend and convenient packaging.
The ancient grains movement is also penetrating the snack bars category. With mainstream player PepsiCo offering Quinoa Chocolate Nut Medley Granola Bars under its Quaker brand, it is likely that other leading companies will launch new products along this line to compete. Gluten-free snack bars are also popular, with companies such as Kind Holdings Ltd. using the claim in its nut and fruit bars, or Kellogg's Chewy Nut Bars as another gluten-free option.
Nut-based products also fall in line with the free-from grains trend, which could be easily applied to snack bars or nut-based granolas. For grain-free bread, it seems flours made from legumes such as lentils, peas or soybeans are the most visible in the market. For instance, in Canada these varieties are going mainstream as major Canadian brands have included them in their ranges. Examples include The Country Harvest veggie bread from Weston Bakeries or the Dempster's and Pom vegetable breads owned by Canada Bread. However, this trend is still niche in the majority of developed countries, but can be turned into a big thing in the near future as it meets a consumer desire for high-protein and gluten-free options.
María Mascaraque, Ph.D., contributes to the content and quality of Euromonitor International's (euromonitor.com) health and wellness research. She is involved in analyzing current and future global market trends and related business opportunities. Mascaraque also elaborates on articles and opinion pieces, providing her insight to be published in Passport, Euromonitor International's market research system, and the media. She holds a doctoral degree in nutrition from Complutense University, Spain.
Subscribe and receive the latest insights on the healthy food and beverage industry.
Join 47,000+ members. Yes, it's completely free.
You May Also Like
---