New Year, New Regulations: Marketers, Are You Prepared?
New Year, New Regulations: Marketers, Are You Prepared?
Three lessons learned from 2015 and changes ahead in 2016 may affect how brands label and advertise supplement products.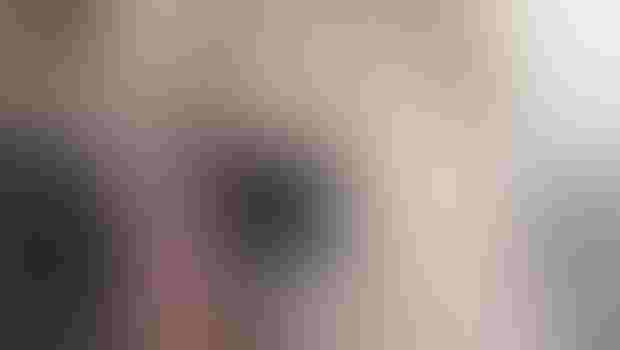 When consumers buy a dietary supplement, they should be able to trust what's on the label, and have confidence that what the company says the product can do, it actually does. As our industry, as well as the regulations, continue to evolve and change, the beginning of the new year is an opportune time to make sure that labeling is in compliance. Looking ahead, the industry needs to do its part to follow the law and ensure consumers aren't misled about the products they purchase. With that, here are a few lessons learned from 2015 and changes ahead in 2016 that may affect how brands label and advertise supplement products.
1. Disease Claims Remain a High Priority for FDA
While most warning letters cite issues beyond claim violations, recent warning letters serve as a reminder that disease claims alone can lead to an enforcement action. In October 2015, FDA announced it will begin posting online advisory letters for supplement firms that don't respond within 30 days after receiving a warning letter about noncompliant claims, including disease claims. Consumers, state attorneys general and others can now search this database to see which companies continue to illegally market these products. FDA is likely to continue this focus on disease claims into the new year, so companies should brush up on the requirements for structure/function claims to ensure they are properly worded and notified to FDA, as required by the Dietary Supplement Health and Education Act of 1994 (DSHEA).
2. Ensure Claims are Truthful and Not Misleading 
Compliance doesn't end with avoiding disease claims; both FDA and FTC require that companies substantiate label claims with strong scientific support. Although the industry scored a victory in the United States (FTC) v. Bayer decision, after the court rejected FTC's attempt to hold Bayer to a drug-like standard for its probiotic-supplement claims, companies still need to be mindful of the requirements for competent and reliable scientific evidence. Companies should ensure that studies offer to support a claim are not only valid, but also relevant to the specific claim. While we're on the topic of truthful and non-misleading claims, FDA is currently gathering comments on use of "natural" in the labeling of food products, which includes dietary supplements. It's unclear when, or if, a definition will be adopted; however, this action by the agency is important to monitor because it may inform what products can be labeled and marketed as "natural."
3. Prepare for the New Nutrition and Supplement Facts Labeling Rule
In 2014, FDA released its proposed rule, "Food Labeling: Revision of the Nutrition and Supplement Facts Labels," to revise regulations on labeling requirements. This proposal includes an update of the reference daily intakes (RDIs), which are used to calculate the percent daily value (DV) for nutrients on food and supplement labels. This could result in labeling changes, formulation changes or both. Formulation changes may be needed for products to continue bearing nutrient-content claims (e.g., "good source") and/or health claims, since eligibility for claims depends on the percent of the RDI the product provides. After reviewing comments it received on the proposed rule, FDA is expected to release the new Nutrition and Supplement Facts Labeling rule in 2016. While we don't know exactly what the final rule will call for, companies should be aware of these pending changes and prepare for new product label requirements.
How to Stay Ahead in 2016
The new year is a great time to make any necessary adjustments to product labels to prepare for regulatory changes or to avoid potential enforcement action. This means reviewing company websites, product labels, catalogs, brochures, flyers, package inserts, online audio and video ads (e.g., YouTube), and social media accounts—all areas you can be sure FDA and FTC are reviewing as well—to ensure claims are truthful, accurate and well-substantiated. This applies to both implied and express claims, and even something as simple as a Facebook comment, Tweet or a link to an online scientific publication may become evidence of the product's intended use as a drug.
As part of the Council for Responsible Nutrition's (CRN) partnership with the National Advertising Division (NAD), CRN developed a self-regulatory tool to help companies avoid questionable advertising claims. We provide a searchable compilation of NAD decisions, which is accessible to anyone and provides examples of the types of claims that have been challenged. Companies can use this resource to compare their own advertising claims to the ones that have raised concerns, so they can adjust their claims before drawing the attention of the NAD (or even FTC). CRN also maintains a compilation of FTC enforcement actions dating back to 2004, as well as a database of FDA warning letters to help companies steer clear of the types of claims that get the attention of regulators. As with the NAD compilation, these resources are also available to the entire industry, not just CRN members.
In anticipation of FDA's upcoming final rule on nutrition and supplement facts labeling, companies should start planning for label and/or formulation changes for their entire product line. Although we don't know the exact date of the final rule's release, it's not too early to start preparing because according to the proposed rule, FDA expects companies to be in compliance within two years after the final rule's effective date.
When it comes to labeling, it's imperative that, as an industry, we do what's necessary to protect consumers and to maintain consumer trust and confidence. If we don't make it a priority, we do ourselves and our customers a disservice. Consumers are the lifeline of our industry, so providing them with high-quality, safe and beneficial products should remain the highest priority.      
Rend Al-Mondhiry, Esq., is regulatory counsel to the Council for Responsible Nutrition (CRN), a trade association for the dietary supplement and functional food industry.
Subscribe and receive the latest insights on the healthy food and beverage industry.
Join 47,000+ members. Yes, it's completely free.
You May Also Like
---