Natural, Healthy, Gluten Free Organic & Non-GMO Claim Requirements
Natural, Healthy, Gluten Free Organic & Non-GMO Claim Requirements
U.S. regulatory agencies require brands to follow certain criteria to use the terms natural, healthy, gluten-free, and others on food labels.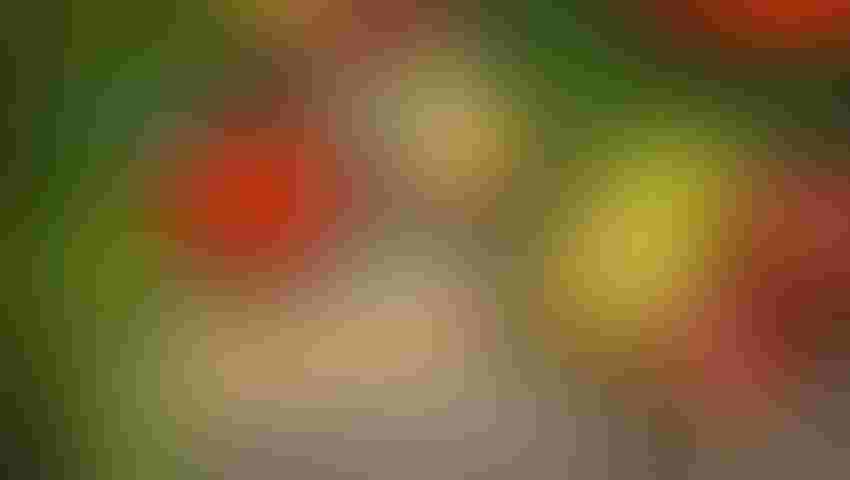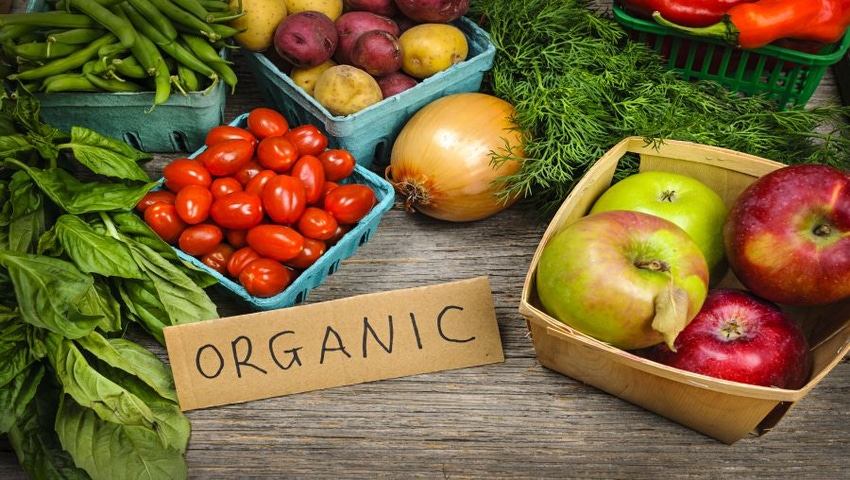 More consumers are joining the clean label movement and turning away from artificial ingredients, preservatives, antibiotics and other man-made food modifiers. According to Nielsen, 48 percent of U.S. consumers choose local, natural and organic products when possible, and a study in the Journal of Food Science found consumers are willing to pay more for foods labeled "all-natural" (2017 Mar;82(3):825-833).
Statistics such as these have many food manufacturers wondering what the rules are for playing this clean label game. Manufacturing giants such as Campbell Soup Company and Mondelez have been simplifying their ingredient lines to eliminate artificial colors, preservatives and flavors to incorporate ingredients recognizable to the average consumer. Capturing this consumer trend has a distinct marketing advantage, and it shows no signs of going away.
Defining Natural
FDA currently has no formal regulatory definition for "natural," but the agency has long considered the term to mean "nothing artificial or synthetic (including all color additives regardless of source) has been included in, or has been added to, a food that would not normally be expected to be in that food." In November 2015, FDA asked for comments on the use of "natural" in human food labeling after receiving three citizen petitions requesting the agency revisit use of the term. Specifically, FDA asked whether it is appropriate to define the term "natural," how it should define "natural," and how it should determine appropriate use of the term on food labels. The comment period closed in May 2016, leaving FDA more than 7,000 comments to comb through. Until FDA comes back with a formal definition, it's best to go by the agency's definition.
Defining Healthy
To label most foods as "healthy", current FDA regulations require that specified amounts of the product:
•             Contain at least 10 percent of the daily value for vitamins A, C, calcium, iron, protein or fiber;
•             Meet FDA requirements for a "low fat" and "low saturated fat" claim, and;
•             Meet cutoff requirements for sodium and cholesterol.
Due to evolving public health recommendations and industry criticism of these current criteria, FDA published a request for information to solicit public input on redefining the term "healthy" in September 2016.
One case that led to re-evaluation of the term involved KIND LLC, which was issued a warning letter in March 2015 after FDA reviewed some of KIND's food labels and found that, among other things, some of the products were too high in saturated fat to claim they were healthy. In response, KIND submitted a citizen petition to FDA in December 2015, urging the agency to update its definition of "healthy" to reflect modern dietary guidance. For example, FDA's current definition of "healthy" rules out foods like nuts, avocados, salmon and eggs. While high in fats, these foods are generally recognized as part of a healthy diet. The current definition of "healthy" also factors in vitamins A and C, which have been made voluntary under the new Nutrition Facts labeling rules, but omits potassium and vitamin D, which are now mandatory.
So far, nearly 900 comments have been submitted in response to FDA's request for information, and the agency will continue accepting comments through April 26, 2017. Until FDA finalizes a new definition for "healthy," manufacturers should continue to use the current regulatory definition. FDA is also using enforcement discretion to allow a food to be labeled as "healthy" if it:
•             Does not meet the requirement for "low fat," provided the sum of the mono and polyunsaturated fats is greater than the total amount of saturated fat and that these amounts are declared on the label, or;
•             Contains at least 10 percent of the Daily Value (DV) per reference amount customarily consumed (RACC) of potassium or vitamin D.
Gluten-Free
FDA issued a final rule for labeling food "gluten-free" in August 2013. In addition to "gluten-free," the agency's definition applies to food labeled with the terms "free of gluten," "no gluten" and "without gluten".
Before the rule came into effect, there was no federal standard for using these terms. This posed a danger for consumers with the digestive disorder celiac disease, for whom consuming gluten can cause negative health effects.
Under FDA's rule, a food may be labeled as "gluten-free" so long as it does not contain an ingredient that:
•             Is any type of wheat, rye, barley, or crossbreeds of these grains.
•             Is derived from these grains and has not been processed to remove gluten.
•             Contains 20 or more parts per million (ppm) gluten.
This includes products that are inherently gluten free (like rice) as well as those that have been specifically processed or formulated to remove gluten.
Organic
USDA regulates the term "organic" on food labeling, even for foods under FDA jurisdiction. There are four ways that foods may be labeled as organic:
•             Products made with 100 percent organic ingredients may use the USDA Organic Seal or the term "100 percent organic."
•             Products made with at least 95 percent organic ingredients may use the USDA Organic Seal or the term "organic".
•             Products made with 70 to 95 percent organic ingredients may use the phrase "made with organic _____________."
•             Products made with less than 70 percent organic ingredients may only disclose individual organic ingredients in the ingredient statement.
Water and salt should not be considered when calculating the percentage of organic ingredients in a food product.
USDA's regulations for labeling food as organic are strict and extensive. For example, the agency will not consider an ingredient to be organic if it is produced with genetic engineering, ionizing radiation or sewage sludge, or if it contains sulfites, nitrates, or nitrites added during the production or handling process. Also, most foods labeled as organic must be overseen by a USDA National Organic Program-authorized certifying agent. Manufacturers should familiarize themselves with all of USDA's requirements before labeling food with the term "organic."
Non-GMO
A significant trend within the food industry over the last decade has been the labeling of products as not containing bioengineered ingredients (also known as genetically modified organisms or GMOs). Currently, there is no federal regulation pertaining to the labeling of food as GMO or non-GMO, but this is soon to change. In July 2016, then-President Barack Obama signed a bill into law that requires USDA to develop a mandatory disclosure standard for bioengineered foods. The law gives USDA two years (until July 2018) to determine the standard and establish the regulations to enforce it. The regulations must specify how much of a GMO substance a product may contain before needing to disclose and the way the product must be labeled. The law directs USDA to allow manufacturers to disclose GMO ingredients via text, a symbol or a link. The law applies not only to USDA-regulated products, but those under FDA jurisdiction as well. This statute overrides any state laws that were in place or in progress.
Food manufacturers wishing to ride the wave of the clean label movement should take care to ensure claims made about their products are appropriate. Even in the absence of a regulation, FDA issues warning letters to companies that they deem are making false and misleading statements regarding claims such as "natural" and enforces those for claims such as "gluten-free." Proper declaration of such claims can help manufacturers maximize sales of their products while also keeping them off FDA's radar.
Anna Benevente is a senior regulatory specialist at Registrar Corp. (registrarcorp.com), an FDA consulting firm that helps companies comply with FDA regulations. She has been assisting companies with U.S. FDA regulations since 2009 and has researched over 600 products to determine whether they meet the FDA requirements for compliance.
Subscribe and receive the latest insights on the healthy food and beverage industry.
Join 47,000+ members. Yes, it's completely free.
You May Also Like
---