NAD, CRN Reflect on Decade-Old Self-Regulatory Initiative
NAD, CRN Reflect on Decade-Old Self-Regulatory Initiative
The program that monitors dietary supplement advertisements has helped ensure companies "are playing by the same rules," according to Rend Al-Mondhiry with the Council for Responsible Nutrition.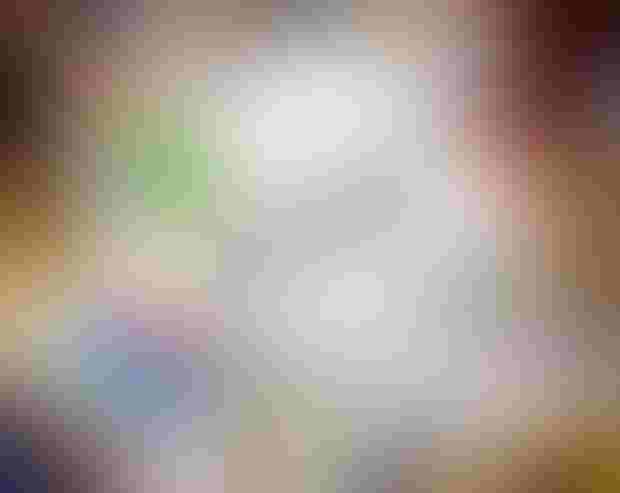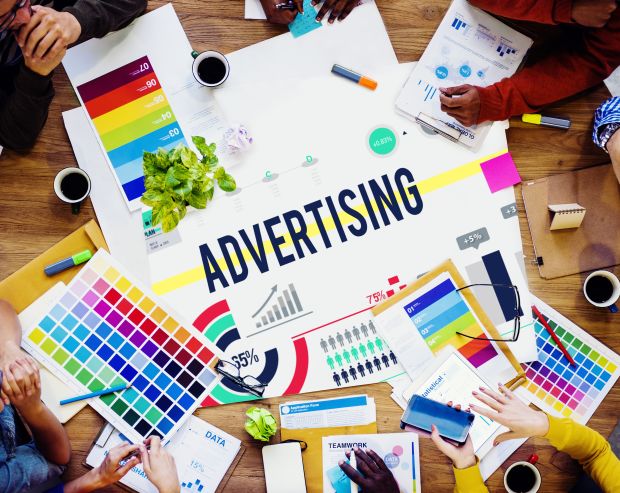 Editor's Note: This is the first in a three-part series examining a 10-year-old initiative between the National Advertising Division (NAD) and the Council for Responsible Nutrition (CRN). The second article will explore a case brought by federal regulators against an advertiser who refused to participate in the NAD process.
It's been a decade since the Council for Responsible Nutrition began a partnership with the National Advertising Division (NAD) to support a self-regulatory program that monitors dietary supplement advertisements.
Since the program was introduced in 2006, NAD has completed more than 250 challenges to confirm advertisements are truthful and not misleading, the Council for Responsible Nutrition (CRN) Foundation reported in an October 2016 news release. The foundation itself has reported providing grants totaling more than US$2.1 million to fund the program.
"We created the program 10 years ago to increase monitoring of advertising for supplements because there simply wasn't a lot of that occurring at the time," explained Rend Al-Mondhiry, associate general counsel of CRN, the trade group representing dietary supplement manufacturers and ingredient suppliers, in a recent phone interview. "I think dietary supplement claims at the time had a bad reputation. It's what … people had called the Wild West."
The monitoring program has helped ensure companies "are playing by the same rules," Al-Mondhiry observed, "and we think it's gone a long way in building consumer confidence in the industry and trust in advertising."
The FTC (Commission or agency) also has been supportive of the initiative. "The FTC has long recognized the importance of rigorous industry self-regulation, and we commend CRN for supporting the NAD to help foster truthful dietary supplement advertising," an agency spokesperson said in an emailed statement.
NAD is administered by the Council of Better Business Bureaus (CBBB) and described by the Advertising Self-Regulatory Council (ASRC) as "an investigative unit of the advertising industry's system of self-regulation."
NAD reviewed 30 dietary supplement cases in 2016, requesting substantiation for advertising claims, said Kat Dunnigan, a senior staff attorney in New York who oversees the NAD/CRN initiative. Ten challenges were raised by CRN, while the remainder of cases involved challenges by NAD and so-called competitive challenges, she noted.
"Like with the FTC, advertisers bear the burden for providing a reasonable basis for their claims," Dunnigan explained in a phone interview.
Dunnigan crafts NAD's decisions after she reviews all the evidence that has been submitted by the challenger and the advertiser. "The bottom line is that either the claims are substantiated … or the claims must be discontinued outright, or the claims … can be modified to better fit the evidence," the lawyer said.
The NAD/CRN initiative has evolved over the past 10 years.
"We have a greater body of cases on dietary supplement issues, and so, I think that provides guidance to the industry," Dunnigan said. "We have evolved because through our experience, we just happen to know a lot more about dietary supplements, and we happen to know a lot more about how to review clinical trials, which are often the basis for health-related performance claims."
Advertisers also may have become more sophisticated.
"It's almost never the case now that people just throw their hands up and say, 'I have nothing,'" said Dunnigan, who began reviewing supplement advertising claims in 2012. "There's always something … There's an effort to marry science with advertising claims."
Al-Mondhiry of CRN also commented on the program's evolution.
"I think … advertisers know they can't simply make claims about any kind of evidence," she said. "I think the program has evolved into more of a monitoring program rather than a program that targets bad actors. When CRN challenges an advertiser and then NAD finds that the claims are substantiated, we think that's a good outcome because it shows that there are companies out there doing the right thing. The program is not simply about, always about, calling out bad actors."
FTC Referrals
Al-Mondhiry said more advertisers are participating in the self-regulatory program than in the past. She cited previous cases in which advertisers declined to participate after CRN or NAD issued a challenge.
Failure to participate in the process, or honor NAD's decision, could result in NAD contacting FTC officials. Dunnigan said she refers to the Commission two to three cases annually.
That could result in the agency opening its own investigation, although Dunnigan said NAD is not part of those discussions. The first case was referred to the Commission under the CRN/NAD initiative in May 2007, according to a summary of the program's milestones.
Former FTC Chairwoman Edith Ramirez previously described the program in a statement as "valuable complement to the FTC's own enforcement efforts to eliminate fraud in this industry."
Dunnigan described her experience with the Commission as "very positive," and she said an advertiser almost always returns to participate in the NAD process after hearing from the agency.
Linda Bean, director of communications for ASRC, which establishes NAD's policy and procedures, described two distinct scenarios that could result in a referral to federal regulators.
Sometimes, an FTC staff attorney will contact an advertiser, asking why the advertiser is not participating in the NAD process, she said. "And the FTC explains our role in the self-regulation of advertising, which is often enough for the company to say, 'Oh, now I understand,' and come back," Bean explained in a phone interview.
In another situation that may result in an FTC referral, an advertiser refuses to comply with NAD's final decision.
"In some cases, the FTC says, 'You might want to think about complying because the alternative is for us to take a look at your advertising,'" Bean said. "Sometimes, it's a process of educating the advertiser as to how all of these pieces fit together, and where it is to their advantage to go to a self-regulatory forum to get their issues squared away before they find themselves in front of a regulator."
However, Bean said most advertisers agree to abide by NAD's decisions—she is not aware of the compliance rate ever falling below 90 percent.
"We are incredibly invested in making sure that consumers get truthful and accurate advertising," Dunnigan concluded, "and the need for self-regulatory review does not seem to be going away."
___________________________________________________________________________________________________________
CRN On Hunt for Cy Pres Awards
By Josh Long
The Council for Responsible Nutrition (CRN) is searching for cy pres awards to help fund its 10-year-old initiative with the National Advertising Division (NAD).
Over the last few years, CRN has matched cy pres awards with funds from its budget to support a program that monitors dietary supplement advertisements, said Rend Al-Mondhiry, associate general counsel of CRN.
Cy pres awards constitute leftover, or residual, funds from the settlement of a class action lawsuit, and a court must approve such awards to be used for the indirect future benefit of the class.
According to a summary of the CRN/NAD program's milestones, the CRN Foundation received its first cy pres award from a court in December 2009.
The cy pres funds are provided to NAD through grants that come from the CRN Foundation, and CRN matches the grants using its own budget funds. Of the roughly $2.1 million the foundation has given to NAD over the last several years, around $750,000 has come from the cy pres awards, CRN noted in an email to INSIDER. 
However, Al-Mondhiry said the cy pres awards that have been partially funding the CRN/NAD initiative have been exhausted.
"We are on the hunt for additional cy pres awards," she said in a phone interview, "and I have been doing a lot of outreach to class action attorneys on both sides to let them know that the CRN/NAD initiative would be a great recipient of any of those cy pres funds."
Al-Mondhiry said CRN is committed to the advertising initiative, even if it's unable to find additional cy pres awards. "As long as we have the approval of our board, we don't see any reason why we wouldn't fully fund it," she said.
Editor's note: If you are class action lawyer who is interested in supporting the CRN/NAD initiative, and may assist in CRN's quest for additional cy pres awards, contact Rend Al-Mondhiry at [email protected].
__________________________________________________________________________________________________________________
CRN Summarizes Advertising Challenges
By Josh Long
Do you want to learn more about the dietary supplement advertisements that have been reviewed by the National Advertising Division (NAD) under its partnership with the Council for Responsible Nutrition (CRN)?
CRN has provided summaries online that include the case number, decision date, names of the advertiser and product, and examples of the challenged claims, among other details. (Advertisers can obtain the full decisions at ASRC through a subscription).
The most recent case listed on CRN's website identifies Kourtney Kardashian, the reality TV celebrity, as the advertiser, and the case involves allegations that endorsers of Fit Tea failed to make certain disclosures. Last month, Advertising Age reported Fit Tea agreed to modify posts by the Kardashians to clarify that they were paid endorsements following a NAD inquiry.
Nearly 30 cases have been referred to the FTC for enforcement, CRN's compilation of cases indicated.
Linda Bean, director of communications for the Advertising Self-Regulatory Council (ASRC), described CRN's case summaries as a "really handy guide" for the dietary supplement industry.
"It's a great place for them to start understanding what's going to be required of them when they bring their advertising to the market," Bean said in a phone interview.
CRN has invested significant "time and effort behind making sure that the industry gets the message," she added, "and that's great."
Subscribe and receive the latest insights on the healthy food and beverage industry.
Join 47,000+ members. Yes, it's completely free.
You May Also Like
---