Mercola rejects accusations in watchdog's congressional testimony over COVID-19 claims
Mercola rejects accusations in watchdog's congressional testimony over COVID-19 claims
Food system advocates the Center for Science in the Public Interest are calling attention to claims at Mercola.com related to the COVID-19 pandemic, while Mercola defends their content.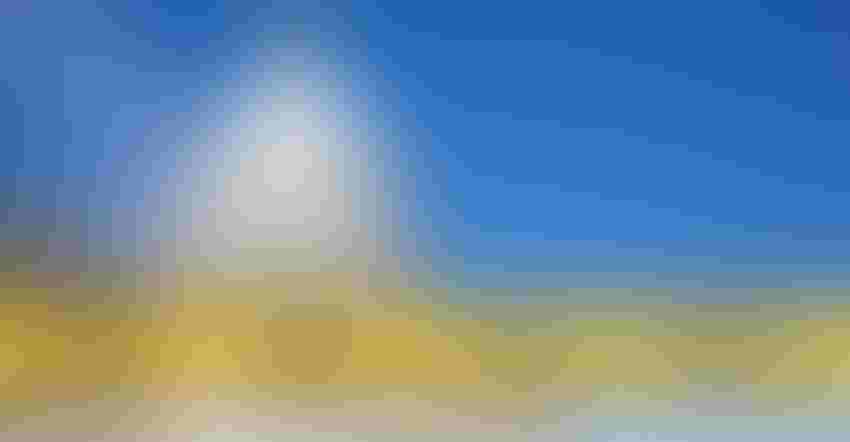 Note: This story was updated at 2:45 p.m., July 23, 2020
# # #
A consumer advocacy group and watchdog of several industries including nutritional supplements levied allegations against a popular nutritional products company during congressional testimony on Tuesday, claims that the company flatly rejected.
The Center for Science in the Public Interest (CSPI) is urging Congress and federal regulators to bring enforcement action against "online salesman," as called by CPSI, and osteopathic physician Joseph Mercola, who the group says is falsely claiming that at least 22 vitamins, supplements and other products available for sale on the website Mercola.com can prevent, treat or cure COVID-19 infection.
CSPI notes that a "Coronavirus Resource Guide" at Mercola.com claims vitamin C, vitamin D, zinc, zinc ionophores, selenium and other supplements and devices sold on the site can prevent, treat or cure COVID-19. On a podcast, Mercola and a guest allegedly claimed that "when we have even a small amount of vitamin C, our risk of dying [from COVID-19], even in the most severe cases, goes down."
"Americans are facing an unprecedented challenge in keeping themselves and their families safe during a pandemic," CSPI Policy Director Laura MacCleery told a subcommittee of the Senate's Commerce, Science and Transportation committee on Tuesday. "But understandably, many people are looking for more than those measures to protect themselves, and those who lack scruples are actively exploiting consumer fear and anxiety."
In response, Steve Rye, CEO for Mercola Health Resources, LLC, wrote in an email: "CSPI has deceptively combined referenced commentary, which are separate and distinct from any product marketing."
He continued, "Statements within articles written by Dr. Mercola that support the nutritional benefits of foods and compounds utilize direct references from studies published by the [British Medical Journal] BMJ, Lancet, Elsevier, as well as publications from primary media outlets such as CBS, BBC and NPR."
"None of the articles cited by CSPI contain any advertising of products, and none of the products contain any of the claims CSPI has falsely stated," Rye wrote.
In another podcast and online article, CSPI reported, Mercola advised consumers that intentionally contracting the virus after consuming purportedly immunity-boosting supplements would confer greater protection against COVID-19 than a vaccine would.
"So, scary as it may sound, the best thing is to get the infection, and have a strong immune system to defend against it so you won't even display any symptoms," Mercola allegedly said.
Mercola also allegedly touts the COVID-19 efficacy of melatonin, molecular hydrogen, quercetin, epigallocatechin-gallate, selenium, licorice, astaxanthin, N-acetyl cysteine, prebiotics, probiotics and sporebiotics, all of which are for sale either individually or in combination on the website.
"In a pandemic, such untruths pose a clear and urgent danger," MacCleery said as part of her Tuesday subcommittee testimony.
It should be noted that Mercola.com is no small operation. It describes itself as the world's "#1 most visited natural health website" and claims to be viewed by "millions of people daily," according to CSPI.
CSPI noted that Mercola has been under the scrutiny of federal regulators for more than a decade, and previously reached a settlement agreement with the FTC that caused him to issue refunds to more than 1,300 defrauded customers.
Mercola is also a leading funder of the National Vaccine Information Center, the nation's oldest anti-vaccine advocacy group, as detailed in a December 2019 investigation by the Washington Post.
CSPI's intervention about Mercola on behalf of consumers is the latest effort to curb dangerous and fraudulent claims related to the current COVID-19 pandemic. The group previously raised red flags with regulators about televangelist Jim Bakker, who used his television show and website to promote the use of a colloidal silver solution to allegedly kill the coronavirus. Regulators subsequently issued warning letters to Bakker and attorneys general from three states have sued him over his claims.
Also, in June, CSPI asked FDA, the FTC and Amazon to take action against at least 46 supplements that claimed to prevent or treat viral infections.
Rye took aim at the advocacy group's motives and reputation in the wake of the congressional testimony on Tuesday.
"CSPI is a front group supported by dark money from groups like the American Soybean Association, while being the primary promoters of trans fats in the replacement of saturated fats back in the 80's," he wrote.
"They are also in partnership with the Bill Gates front group promoting GMOs (Alliance for Science)," Rye wrote, providing a link to a story online that mentions a CSPI staff member who is also a staffer at the Gates-funded group.
Subscribe and receive the latest insights on the healthy food and beverage industry.
Join 47,000+ members. Yes, it's completely free.
You May Also Like
---