Marketers of Weight Loss System Settle with FTC
Marketers of Weight Loss System Settle with FTC
The NutriMost Ultimate Fat Loss System was advertised as using "breakthrough technology" and "personalized supplements" to help consumers permanently shed "20 to 40+ pounds in 40 days" without a substantial reduction in calories, according to the Federal Trade Commission.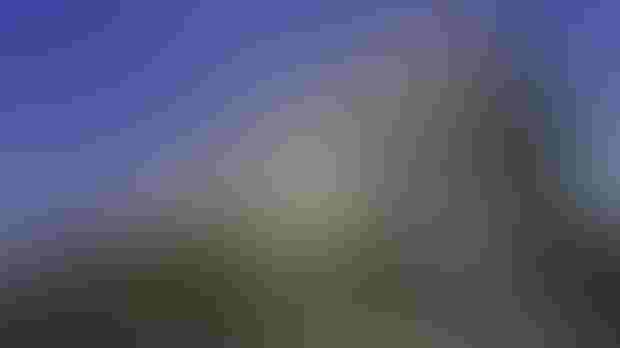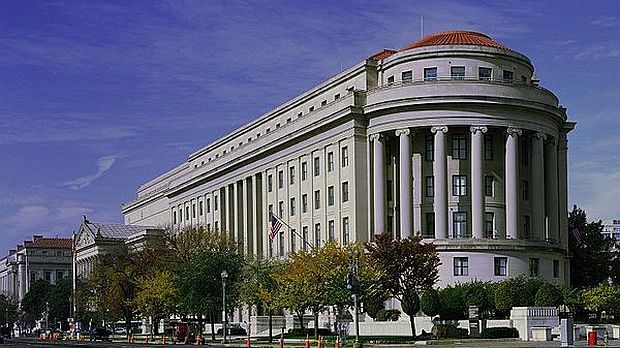 The marketers of a weight loss system in Pittsburgh, Pennsylvania have agreed to settle an FTC complaint that their advertising claims were deceptive and not backed by scientific evidence.
The NutriMost Ultimate Fat Loss System was "advertised as using 'breakthrough technology' and 'personalized supplements' to help consumers permanently lose '20 to 40+ pounds in 40 days' without significantly cutting calories," according to an FTC (Commission or agency) news release.
The defendants declared on their websites, Facebook and in newspaper and radio ads that the US$1,895 weight loss system or program does not entail "a restrictive diet, causes permanent weight loss, and helps users burn between 2,000 and 7,000 calories of fat per day," the agency stated in the April 21 release.
FTC's complaint alleged the defendants haven't conducted any scientific studies to support their claims regarding the NutriMost weight loss system.
Under a court order, NutriMost LLC, NutriMost Doctors LLC, and their owner Raymond Wisniewski—a licensed chiropractor—are prohibited from making certain weight loss and other claims unless they are not misleading and supported with competent and reliable scientific evidence. According to the stipulated judgment entered in U.S. District Court in the Western District of Pennsylvania, the evidence must consist of a randomized, double-blind and placebo-controlled human clinical test of the covered product or an equivalent product.
In addition, the defendants must pay $2 million to refund consumers who were victims of the alleged deception.
Defendants' gross sales of the NutriMost system to consumers have exceeded $12 million, according to FTC's complaint, which appeared to have been filed concurrently with the stipulated final judgment. The court order imposes a $32 million judgment against the defendants, the Commission said, but the judgment will be suspended based on the defendants' financial condition after they make the $2 million payment.
NutriMost distributes its system through its own weight loss centers, and the company licenses or franchises it to chiropractors and other licensed practitioners, Cristina Miranda, an FTC consumer education specialist, noted in a blog, announcing the settlement.
"NutriMost said users would lose weight 'faster, easier, better, and healthier than ever before' because the company created personalized weight loss formulas 'more unique than a fingerprint,'" Miranda observed. "But under the FTC's settlement, NutriMost must stop making misleading and unsupported claims about its technology and supplements. These include the unproven claims that the NutriMost System enabled consumers to achieve permanent weight loss, targeted weight loss, and helped treat or cure diabetes, psoriasis, and other diseases."
Tonya Esposito, a lawyer in Washington representing the defendants, said NutriMost was pleased to reach the FTC settlement and looked forward to a path that would yield success for the company and its current and future clients.
"NutriMost is committed to complying with the law—including any FTC regulations—to the highest extent possible, and also very committed to transparency as it relates to its customers and their health and wellbeing," Esposito, a partner with Seyfarth Shaw LLP, said in a phone interview.
Commenting on FTC's allegations of deceptive claims, she said the company holds a different position. "I think that the company to this day would stand by a number of the representations that were made, albeit perhaps … they should have been stated a little bit differently or more clearly," Esposito said.
She described NutriMost's weight loss program as a food-based program that "relies heavily on counseling and one-on-one contact" with the company's staff. NutriMost's products include a line of nutritional supplements, such as those to support the kidney and liver, according to its website.
What distinguishes NutriMost, Esposito noted, is the company's daily interaction with clients.
"It's a very holistic approach to weight loss," the lawyer said, "and most customers speak very vocally about their success in the program and have sustained weight loss, which we think is indicative of the fact that the program … is effective and one that is life-changing and a lifestyle change that can be maintained."
The Commission, however, said the defendants sought to silence criticisms of the weight loss program by requiring NutriMost buyers to sign an agreement that included a non-disparagement clause to block negative reviews. What's more, FTC's Miranda said, the company failed to reveal other reviews originated from NutriMost franchisees, their relatives or employees.
Under the non-disparagement clause, buyers were required to "pay $35,999 in damages if they posted any negative online comments or reviews about NutriMost, its products, or employees, even if truthful and non-defamatory," FTC attorney Seena Gressin wrote in a business blog, commenting on the settlement.
"The FTC has challenged consumer 'gag' clauses as unfair in the past," observed Gressin, who added a recently enacted law—the Consumer Review Fairness Act—bars such provisions.
"The message is clear: gag clauses have no place in consumer contracts," the FTC lawyer declared.
Addressing the non-disparagement clause, Esposito said, "That's something that … was discussed with the Commission and will no longer be a part of NutriMost's business model going forward."
Subscribe and receive the latest insights on the healthy food and beverage industry.
Join 47,000+ members. Yes, it's completely free.
You May Also Like
---