Labels Keep Supplement Consumers Informed
Labels Keep Supplement Consumers Informed
Labels must carry the correct terminology and target the right audience to bring success to supplement brands.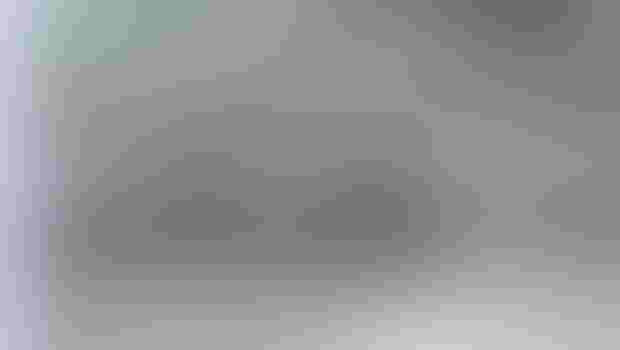 Consumer-friendly labeling can be a differentiator in the market place. According to Nielsen's 2011 Global Survey, nearly 59 percent of consumers have difficulty understanding nutritional labels. However, 64 percent of consumers placed their trust in printed labels over other sources (Internet, marketing material, etc.), according to a survey conducted by RMIT University in Melbourne, Australia. With millions of Americans regularly consuming dietary supplements, consumers must stay educated and understand the benefits of the supplements they take as well as the potential complications that may arise. Keeping customers up-to-date and aware of the dietary products they use can prove to be challenging.
 In addition to package design and aesthetics, the description of the nutritional supplement product can help customers make an informed decision. If a private label product is to successfully stand out in the crowd in the nutritional supplement market, then building trust with the consumers is essential. Different products serve different purposes; understanding the target audience and creating label designs can create a clear and concise picture for consumers. Whether the nutritional supplement product is vitamins, minerals, nutrients, botanical extracts, protein, whole herbs, enzymes or probiotics, seizing the customer's attention starts with the label.     
Identifying the correct conventional terminology and target audience will create the medium to educate the consumer with the two most critical components, namely sharing the science and highlighting the product's quality, purity and potency.
The label serves as a first line of consumer awareness and is vital to maximize the efficacy of supplements with reduced complications. Supplements are often complex in nature. Thus, it is important that labels are written with simplicity and clarity. It is vital to inform consumers of the effects of certain supplements in combination with other foods, supplements and prescription drugs. For example, vitamin K2 (menaquinone 7) provides proper balance of calcium to prevent atherosclerosis while staving off osteoporosis. As a supplement, vitamin K2 can have tremendously beneficial effects for consumer's health, but when misused in combination with anti-coagulant drug warfarin, it can impede on warfarin's pharmacological effects. Warfarin impedes on the body's natural ability to form clots that often form for wound healing, but vitamin K2 is a natural component of clot formation. The two antagonize one another in function, thus consumers should be made aware of this by displaying a label for patients taking warfarin to consult their physicians before consuming.
Cost is often the leading driver of raw material purchasing decisions. Typically, buyers search for the lowest-priced ingredients that meet the required specifications. The companies that generally offer the lowest price are often not the companies that invest in quality, unless efficiencies in the production process can absorb the cost. Therefore, be aware of the conditions that impact quality, purity and potency, such as strict adherence to cGMPs (current good manufacturing practices), validity of the testing facilities and methods used to analyze raw materials and finished good product and accuracy of the supplemental facts and reporting of active ingredient.
Steadfast adherence to proper functional claims and the regulatory standards governed by FDA is critical in gaining integrity and earning trust in the industry. As the standards regarding structure/function claims with products become more stringent, all nutritional supplement manufacturers are expected to substantiate claims with credible documentation.
Finding cost effective ways to market and/or brand a product without compromising quality can be a challenge. Identifying a contract manufacturer, which also has the private label capabilities and industry compliant labeling can be the key in building a successful brand in a cost-effective manner without compromising quality.
Discover more expert tips to reduce stress and build the basis for a successful partnership in the Contract Manufacturing Content Library.
Sam Kwon is president of Vesta Nutra, an FDA-registered provider of non-GMO, radiation free and allergen-free ingredients produced under cGMP certified conditions (by the Natural Products Association). Vesta manufactures without animal products and uses vegetarian capsules. It specializes in store brand private labeling for SAMe and NADH materials.
Subscribe and receive the latest insights on the health and nutrition industry.
Join 37,000+ members. Yes, it's completely free.
You May Also Like
---